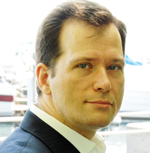 Tuesday, November 3, 2009 at 8:00 P.M.
CBC Glenn Gould Studio
Music Director Kristian Alexander launches the season with all time favourites including Barber's beautifully romantic Adagio and Elgar's Serenade for Strings. Wagner's birthday gift to his wife, Siegfried Idyll, and Mozart's famous Serenade for Winds will take you through some of the most delicate tone colours that you will not forget.
Kristian Alexander, conductor
Alexa Petrenko, host
Puccini, I Crisantemi
Barber, Adagio
Elgar, Serenade for Strings
Wagner, Siegfried Idyll
Mozart, Serenade for Winds, K. 361
Celebrate the Holiday Season with the KSO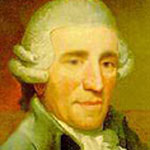 Monday, December 14, 2009 at 8:00 P.M.
Unionville Old Library Centre
Come to celebrate the Holiday Season with the Kindred Spirits Orchestra's musicians, Music Director Maestro Alexander, and our special guest, Canadian composer, Daniel Friedman. Listen to rarely performed compositions for Christmas by Bach, Corelli, Haydn, and Berlioz, as well as our own Canadian Chanukah Celebrations by Friedman. This one-hour concert is without intermission and will be followed by a complimentary reception with roasted chestnuts, donuts, grog, and kosher drinks. A splendid evening not to be missed! Kristian Alexander, conductor Bach-Stokowski, Mein Jesu, BWV 487 Corelli, "Christmas" Concerto, Op. 6/8 Berlioz, L'Enfance de Christ, Op. 25 Haydn, Symphony No. 26 (Lamentatione) Friedman, Chanukah Celebrations
Israelievitch plays Mozart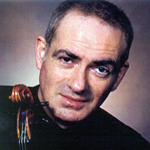 Thursday, February 11, 2010 at 8:00 P.M.
CBC Glenn Gould Studio
Beethoven's classical First and innovative Second Symphonies are paired with one of the most beautiful concerti for a violin and orchestra, written by Mozart, performed by internationally renowned violinist Jacques Israelievitch. Bach's Prelude in B minor, masterfully arranged for strings by Leopold Stokowski, graciously opens an evening of passion and surprise. Kristian Alexander, conductor Jacques Israelievitch, violin Alexa Petrenko, host Bach-Stokowski, Prelude in B, BWV 893 Mozart, Concerto for violin in D, K. 218 Beethoven, Symphony No. 1 in C Beethoven, Symphony No. 2 in D
Beethoven's Third Symphony "Eroica"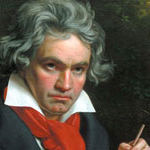 Thursday, April 8, 2010 at 8:00 P.M.
CBC Glenn Gould Studio
KSO principal, Carmen Gassi, performs Mozart's wistful clarinet concerto that was written in the final years of the composer's life. This performance also features Beethoven's heroic Symphony No. 3 often cited as the masterwork marking the end of the Classical Era and the beginning of the Romanticism, in music. Kristian Alexander, conductor Carmen Gassi, clarinet Alexa Petrenko, host Beethoven, Overture Coriolan, Op. 62 Mozart, Concerto for Clarinet, K. 622 Beethoven, Symphony No. 3 "Eroica"
Beethoven's Fifth Symphony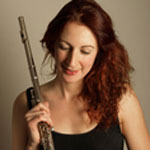 Saturday, June 12, 2010 at 8:00 P.M.
CBC Glenn Gould Studio
Internationally renowned Irish-born flutist Emma Elkinson makes her KSO début with Mozart's famous concerto for flute, in G major. Music Director, Kristian Alexander, leads the Kindred Spirits Orchestra in Beethoven's most popular and well-known Symphony No. 5. Bach's famous Suite for Orchestra opens a spectacular evening of drama and passion. Kristian Alexander, conductor Emma Elkinson, flute Alexa Petrenko, host Bach, Suite for orchestra No. 3, BWV 1068 Mozart, Concerto for flute in G, K. 313 Beethoven, Symphony No. 5 in C minor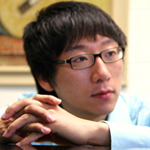 Saturday, August 7, 2010 at 8:00 P.M.
CBC Glenn Gould Studio
Winner of the Korean National Piano Competition, Hyuntak Lee makes his Glenn Gould Studio debut with Mozart's enigmatic Piano Concerto No. 23. Maestro Alexander leads the Kindred Spirits Orchestra in Beethoven's gentle and placid Fourth Symphony, which prompted Berlioz to comment: "the being who wrote such a marvel of inspiration… was not human." Kristian Alexander, conductor Hyuntak Lee, piano Alexa Petrenko, host Bach-Stokowski, Siciliano, BWV 1017 Mozart, Concerto for Piano and Orchestra No. 23 in A major Beethoven, Symphony No. 4 in B flat
North York Music Festival
Winners of the 2010 Concerto competition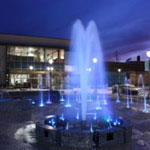 Saturday, June 19, 2010 at 2:00 P.M.
Cadillac-Fairview Shops at Don Mills
Tchaikovsky's and Sibelius' Violin Concertos and Grieg's Piano Concerto will be performed by the winners of the North York Music Festival Instrumental Concerto Competition. Special concert produced by Cadillac Fairview and hosted by Classical 96.3 FM radio personality Alexa Petrenko. Scott Harrison, conductor Eli Karpinsky, piano Nicole Li, violin Sarah Velasco, violin Alexa Petrenko, host Grieg, Concerto for Piano and Orchestra, op. 16 (1st movement) Sibelius, Concerto for Violin and Orchestra, op. 47 (1st movement) Tchaikovsky, Concerto for Violin and Orchestra, op. 35 (1st movement)