Flato Markham Theatre for the Performing Arts
Flato Markham Theatre for the Performing Arts is located at 171 Town Centre Blvd. (Warden Ave. and HWY 7) in Markham, Ontario
Complimentary above-ground parking in front of Flato Markham Theatre for the Performing Arts is available on a first-come first-served basis.
From Union Station, take Toronto Transit Commission (TTC) Yonge subway to Finch station (last stop).

From TTC Finch Subway Station, take York Region Transit (YRT) bus No. 1 (HWY 7 route) and disembark at Civic Centre/Markham Theatre stop. The Theatre is located on the North-West corner of Warden Ave. and HWY 7 (just north of the Civic Centre).
* Scroll down to know about accessibility and services available for people with special needs at our venues.
Meridian Arts Centre - George Weston Recital Hall
Meridian Arts Centre – George Weston Recital Hall is located at 5040 Yonge St., Toronto ON M2N 6R8.
Public parking can be found at several lots near Meridian Arts Centre, including at:
5000 Yonge Street, an underground lot with direct connection to the venue (wheelchair accessible with elevators)

93 Beecroft Road, a 24-hour indoor lot with a staffed booth until 10 pm

North York City Centre and 180 Beecroft Road, two 24-hour lots with automated payments
Limited street parking is also available on Yonge Street, Beecroft Road, and other nearby streets.
TTC users can reach the Meridian Arts Centre with a short walk south from North York Centre station or a short walk north from Yonge-Sheppard station.
Cornell Recital Hall is located on the second floor of Cornell Community Centre and Library at 3021 Bur Oak Ave. in Markham, Ontario L6B 0R1
Complimentary multi-level outdoor parking on the west side of the Centre is available on a first-come first-served basis. To enter the parking, take a ticket from the machine. Take the ticket with you to the Centre and validate it at the Information Desk located on the ground level, on your way out, after the concert.
From Union Station, take Toronto Transit Commission (TTC) Yonge subway to Finch station (last stop).

From TTC Finch Subway Station, take York Region Transit (YRT) bus VIVA-purple and disembark at Markham-Stouffville Hospital (last stop). The Centre is located 450 m (about 5 min) walking distance, south-east of Church St.
CBC Glenn Gould Studio is located at 250 Front Street West, Toronto, Ontario, on the main floor of the Canadian Broadcasting Centre. It is situated across from the Toronto Convention Centre and CN Tower, and very near Roy Thomson Hall, and the Princess of Wales and Royal Alexandra theatres.
There are several municipal and private parking lots available around the CBC building. The closest above-ground lot is located on the east side of the Broadcasting Centre, a 1/2 block west of Simcoe Street, with its entrance on Wellington Street. Underground parking is available at Roy Thomson Hall and Metro Hall with their garage entrances accessible from Wellington Street. The Metro Convention Centre offers underground parking that can be entered via Simcoe Street. There is also underground parking available in the Workers Safety and Insurance (WSIB) building located in the north-west corner of Simcoe and Front Street West. This garage must be entered from Front Street, and is connected to the Broadcasting Centre by the underground Path system. Parking charges vary considerably according to time of day and local events.
CBC Glenn Gould Studio is easily accessible by public transit. From the TTC and GO Transit stops at Union Station, you can walk west 3 long blocks to the Canadian Broadcasting Centre on the north side of Front Street, or board the Route 121 bus in the north-west corner of Bay and Front Streets traveling westbound. Weather-proof access to the studio is available from the St. Andrews subway station, through the Path System's underground walkway. Follow the arrows for the Canadian Broadcasting Centre. If taking the King Streetcar, ask for the stop at John Street, and from this corner, walk south two short blocks towards the CN Tower. The CBC building is on the north-east corner.
Ordering your tickets is easy, with many options to best suit your needs. Click here for more information on tickets.
Further enrich your experience by making a full evening out of your Kindred Spirits Orchestra concert. Enjoy some of the finest restaurants, with an array of dining choices or make an overnight stay in Markham, Richmond Hill or downtown Toronto.
Services for people with special needs
We wish to ensure all visitors, patrons, and employees have equal accessibility. Should you require any assistance with sitting, moving or standing, please allow us to assist you.
Our venues have accessibility ramps, lifts and elevators to accommodate your needs. Should you require the use of any lifts or elevators, we would appreciate prior notice to ensure employees trained on the use of this equipment are available to assist you in a timely manner.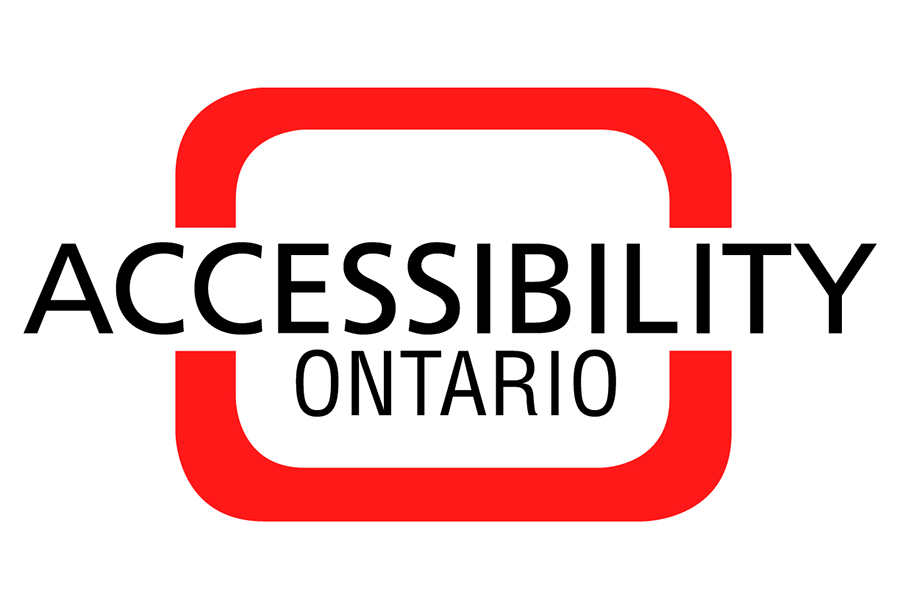 Our venues can accommodate wheelchairs, walkers and scooters. Please inform our staff as to any additional special equipment requirements for accessibility. Calling in advance will ensure timely services and provide any additional information.
Visitors that are blind or have a vision loss
Should any type of vision loss restrict you from reading signs, locate landmarks or seeing hazards we would be happy to assist you upon your request. Although our services do not include Braille material, one of our team members would be happy to assist you by reading any information that would enhance your visit. Our facility does not offer magnifiers, however we encourage patrons to bring their own. Upon request, certain materials are available in a large font (18 pct or larger) to enrich your experience. Should you use a Guide Dog, we would be happy to welcome you with your Guide Dog during your visit. It is your responsibility to ensure the comfort and safety of your Guide Dog and others while on the premises.
Assisted Hearing Devices are available at Flato Markham Theatre.
Other Disabilities including – Mental Health Disorders, Developmental Disabilities, Learning Disabilities or Speech or Language Impairments
Should you require any assistance to enhance your visit, we would be happy to assist you in any way we can.
Allergies/Multiple Chemical Sensitivities
We ask that all visitors and employees be considerate of those who may have allergies and/or multiple chemical sensitivities and refrain from wearing perfume and cologne, or other scented products.
Medical Emergencies & First Aid
Should anyone require assistance our staff is trained in First Aid and CPR. Certified First Aid, Cardio-Pulmonary Resuscitation (CPR), Automated External Defibrillator (AED) service providers are on duty for every event. Please notify a staff member immediately upon needing any assistance.
Any person hired or chosen to accompany you here to provide you with essential services are welcome.
To check for articles left at concerts and events of the Kindred Spirits Orchestra, please contact the Administration Office at 905.604.8339 or via e-mail at info@KSOrchestra.ca.
You can visit the following links to find some more information to help you plan your visit and have best experience possible.