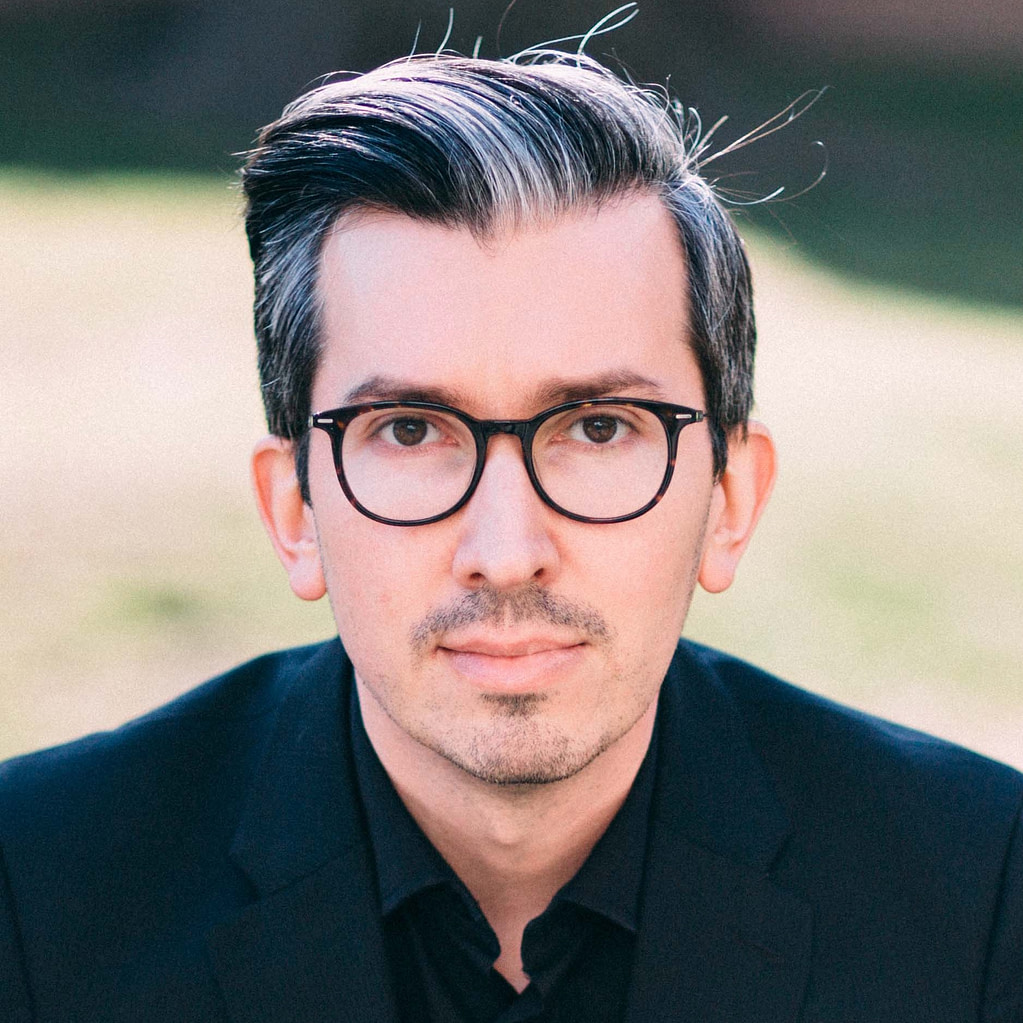 Coming from a Hungarian background, music has always played a vital role in the life of award-winning, Canadian born conductor/composer Michael Berec. After graduating with a Masters in Music, Michael transitioned from the world of academia to a career in music for film and television. He has over thirteen years of experience in conducting and composing for various media including film, television, radio and live concert works. His scores have been heard at film festivals and on television networks throughout the world. He has had the opportunity to be a part of live broadcasts such as a concert for youth, featuring the Simón Bolívar Youth Orchestra and live-to-air operas from the Metropolitan Opera in New York City.
As a conductor, composer and multi-instrumentalist, Michael has been featured on Canada's National Classical radio station 96.3 and has had the pleasure to perform and work with such great diverse artists as the late violinist Jacques Israelievitch, pianist André Laplante, Canadian singer-songwriter Ron Sexsmith, American Idol's Melinda Doolittle, Latin sensation Jon Secada, Canadian singer Molly Johnson, American actress Kathleen Turner, Canadian actor Colm Feore, late GLEE star Cory Monteith, the Canadian Tenors and the Budapest Scoring Orchestra. Michael's primary mentors include Maestro Jorma Panula (Sibelius Academy), Maestro Markand Thakar (Peabody Institute), Maestro Donato Renzetti (Accademia Musicale Pescarese, Italy) and composer Peter Paul Koprowski (student of Nadia Boulanger). He has conducted orchestras throughout North America and Europe, including such prestigious locations as the Royal Palace in San Lorenzo De El Escorial, Spain. Michael is a member of SOCAN, the Screen Composers Guild of Canada, the Canadian Academy of Recording Arts and Sciences and the Toronto Musicians' Association.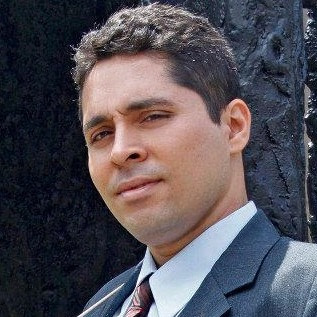 Jonás Joya is an orchestral conductor of Venezuelan origin who has resided in Canada since 2018. Jonás began his musical studies at an early age taking violin and music theory classes at the Calcaño Musical Foundation . While in his youth, he was a member of the violin section of the Chacao Youth Symphony Orchestra. Later he joined the Grand Mariscal de Ayacucho Symphony Orchestra as a violinist while at the same time studying music education at the National Experimental University of the Arts. Following his interest in the leadership of classical musical groups, Jonás changed his education major to Orchestral Conducting and obtained a Bachelor of Music (Orchestral Conducting).
On the recommendation of Maestro José Antonio Abreu, Jonás was appointed administrative manager and musical director of the Núcleo Propatria Fundamusical Bolívar, a musical training center for children and teens affiliated with Venezuela's National System of Children and Youth Orchestras (now the Simón Bolívar Musical Foundation). Jonás held this role for 11 years. During this period he also attended numerous orchestral conducting courses taught by Maestros from around the world including John Farrer, Thomas Clamor, Colins Meters, Herbert Blomstedt, Sung Kwak and Mario Benzecry.
Jonás has been a Guest Conductor with various groups throughout Venezuela: Falcón Symphony Orchestra, Francisco de Miranda Youth Symphony Orchestra, Guárico Symphony Orchestra, Nueva Esparta Youth Symphony Orchestra. In addition, he was the Assistant Conductor at the Teresa Carreño Theatre for operatic and ballet productions such as "Il barbiere di Siviglia" (Gioachino Rossini) and "Romeo and Juliet" (Sergei Prokofiev).
In 2022, Jonás will finish a Master of Music (Orchestral Conducting) at the Venezuela Simón Bolívar University. He will deliver and defend his thesis entitled "Tripartite Analysis of the Twilight of the Hero" Alfredo Rugeles (Venezuelan composer born 1949), in which Jonás uses the tripartite musical analysis technique developed by musicologist Jean-Jacques Nattiez.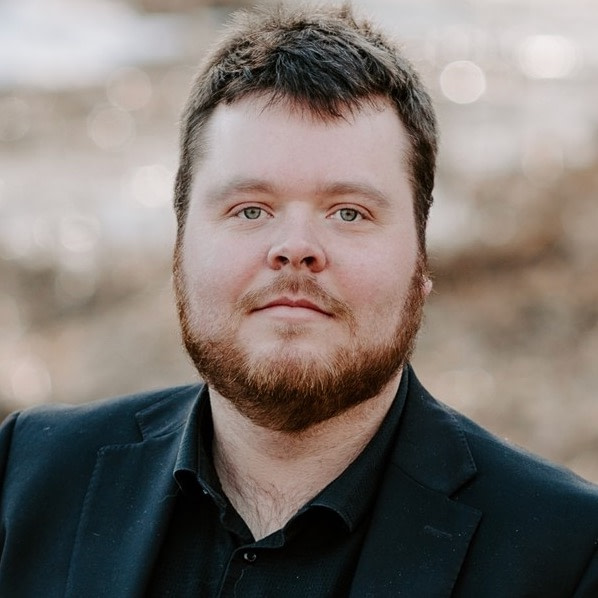 Erik McIntyre has performed across Ontario and the U.S. with big bands, chamber ensembles, symphonies, and wind orchestras, since 2009. He has had the opportunity to perform in some of the biggest halls in North America such as Symphony Hall in Chicago, Illinois, and Carnegie Hall in NYC. Erik completed his trumpet performance studies under the direction of Guy Few at Wilfrid Laurier University.
While at Laurier the opportunity to be an assistant conductor position came to fruition under the direction of Dr. Jessica Kun and the Wilfrid Laurier Wind Orchestra for the 2018-2019 season. In November 2021, Erik was a finals participant in the first edition of the Frederick Fennell Conducting Competition which focused on the discipline of wind orchestra conducting and wind band repertoire. Currently, Erik is pursuing further development in conducting through the process of masterclasses and workshops. February 2022 included back-to-back orchestral conducting masterclasses, the first under the direction of conductor Alexander Polyanichko, while the second under conductor Ren Gulikers.
Erik continually invests interest in developing his musical skills in conducting, teaching, and performing the trumpet while engaging in start-up projects with friends, like the Nickel City Big Band (Sudbury, Ontario) and the Laurier Brass Ensemble (Waterloo, Ontario). Erik currently holds the Assistant Principal Trumpet chair with the Richmond Hill Philharmonic Orchestra, performs in the Kitchener-Waterloo region with Bent Brass, a chamber brass trio while freelancing as a conductor.