Olga Petrashkevich 
Lilit Zakarian
Jarmin Weng 
Olga Kostianiuk 
Selina Mei
Viktorya Dikoushina
Christine Wang 
Katelyn Xie
Georhiy Byelov


Faranak Honarvar
Leonard Taranov-Isaacs
Tiara Lai
Selena Zhang
Sophia Wang
Konstantin Chu
Regina Kim
Angela Wang
Jing Lin
Vacant
Valentina Tchaikovsky
Martin Levman
Janet Wilchfort
Natalia Laribi
Ruth Cheng
Valeria Koroleva
Fanny Tang
Vacant
Ethan Yoon
Michelle Zhao
Faina Sosedova
Lyndon Kirkley
Stella Leng
Frank Qian
Vacant
Lisa Haddock
Anthony Damtsis
Sara Lukjanovs
Vacant

Associate Principal Flute
Associate Principal Clarinet
Associate Principal Bassoon
Darryl Dinniwell
Donald G. Bastian
Associate Principal Trumpet
Associate Principal Trombone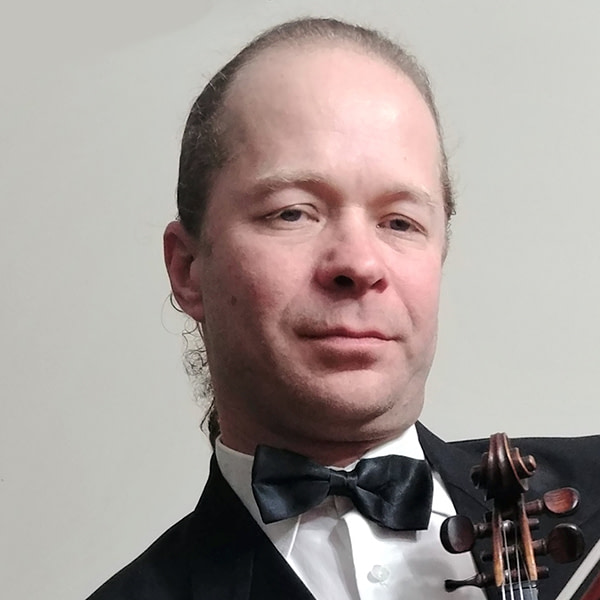 Emerging from a musical family, Alexander Gangurean graduated from the State University of Music in Moldova, where he was taught by the leading professors from acclaimed Odessa's Stolyarski School and world-wide known Moscow State Conservatoire. Alexander joined the National Opera Theatre of Moldova where he worked for 7 years touring in Italy, Romania, Spain, Portugal, Netherlands, Belgium, France, Germany, United Kingdom and Ireland. During this period Alexander was also a guest musician of the National Symphony orchestra and the founder of quartet "Ad Libitum", which performed nationally as well as in Italy and Cyprus. From early 2000 he joined one of the leading Touring Opera Companies in the UK where he worked until he moved to Toronto. Alexander is known as a member of many orchestras across GTA and is also an active violin teacher. In Toronto, he was a Concertmaster for productions of Puccini's La Boheme, Tosca, Madama Butterfly; Verdi's Il Trovattore, Aida, La Traviata, Nabucco; Bizet's Carmen, Tchaikovski's Eugene Onegin, Iolanta as well as in numerous symphonic programs.
Ivan Samozvantsev has earned degrees in violin and viola performances from the Altai State Music College and Philharmonic Orchestra and from the Novosibirsk State Music Academy. He worked for over 25 years with the Danube Symphony Orchestra and the Budafok Dohnányi Orchestra in Hungary while touring the globe from US to Indonesia, Europe, China, and Japan. He gained international acclaim as a member of an acoustic duet with singer-songwriter Igor Hellman, featured in popular TV and radio shows and performing in hundreds of concerts in the USSR, Japn, and Hungary. He also played in orchestral and musical theatre productions, chamber ensembles and string quartets while traveling internationally with the London City Opera, the Symphonia Vienna Orchestra, the Szolnok Symphonic, and the Âge tendre, la tournée des idoles. Ivan played in orchestras for recordings of several theatre productions, music videos, and films, including Sunshine with Ralph Fiennes, and The Man with the Iron Heart with Jason Clarke and Rosamund Pike. Currently, Ivan is a Principal Violinist with the Summerhill Orchestra and tutti violinist with the Ontario Philharmonic. Dedicated pedagogue, Ivan also maintains a busy private music studio where he teaches violin, viola and guitar.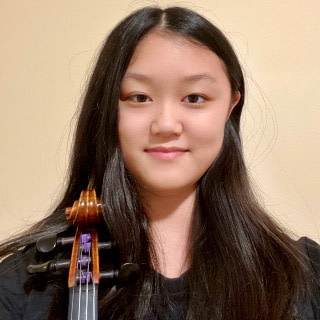 Angela started her music journey at age 5 with piano, and fell in love with violin after two years at her own choice. She started to learn violin with Jia Xiao Cheng professor at Shenyang Conservatory of Music. Then she continued learning with great passion under the instruction of two professional professors. She passed RCM violin level 5 examination with first class honour, within a few years, and passed both piano and violin RCM level 8 examinations in 2018. Soon after, she passed RCM violin level 10 examination at the age of 12 in 2020. Her two tutors, Qian Zhao and Jing Ye, two prestigious violinists in the violin field, not only taught her skills but also awareness, love, and the mission of music. She was awarded many prizes in China National Youth piano and violin competitions, the Kiwanis Music Festival. In her spare time, she enjoys listening to music and playing sports.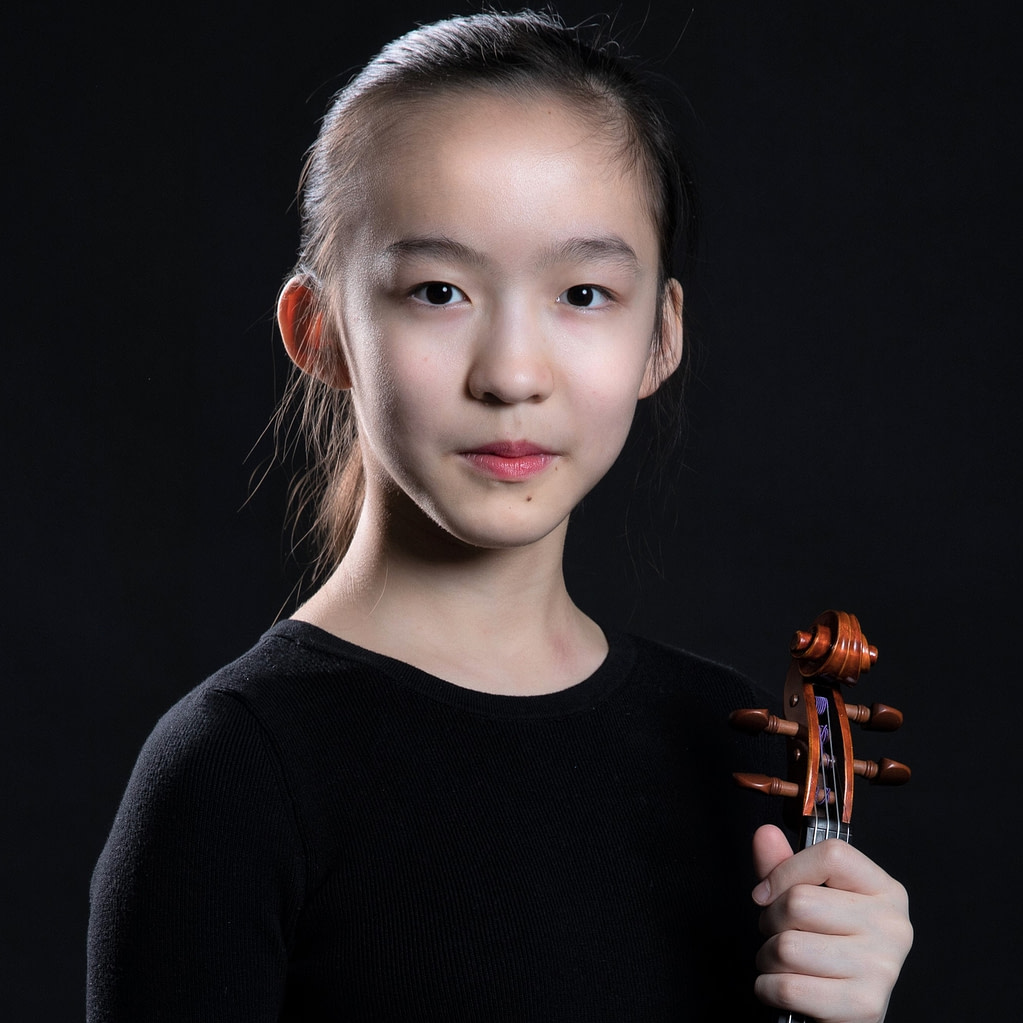 Sophia Wang started learning piano at the age of 5, voice at the age of 6, and violin at the age of 7. In 2021, at the age of 14, she completed the Associate Diploma (ARCT) in violin performance of the Royal Conservatory of Music (RCM) with First Class Honours with Distinction. She is currently pursuing ARCT performance in piano performance. In 2016, Sophia was awarded by the RCM a gold medal for achieving the highest  examinations mark in the province of Ontario. She is also the recipient of a scholarship from Kiwanis musical festival, as well as of many trophies and awards from several music festivals and competitions. Sophia is an avid chess player, has attained the Dan in Taekwondo Black Belt, and enjoys composing, learning Latin, math and history.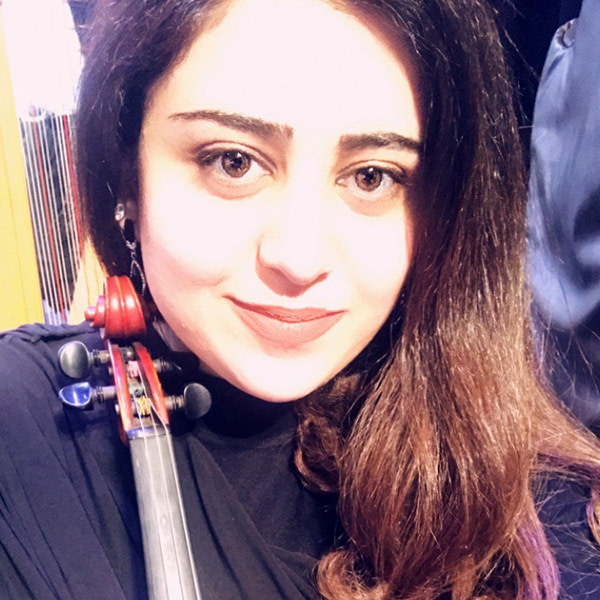 Faranak Honarvar is currently pursuing a Bachelors Degree in Music performance at York University, after completing the Royal Conservatory of Music program. She plays violin in the Summerhill Orchestra and participates in the Canadian Amateur Musicians reading sessions. Faranak started learning the violin when she was 12 y.o., first with Roksana Reyhanian in her home country Iran, then with Bijan Sepanji and Mark Skazinetsky in Toronto.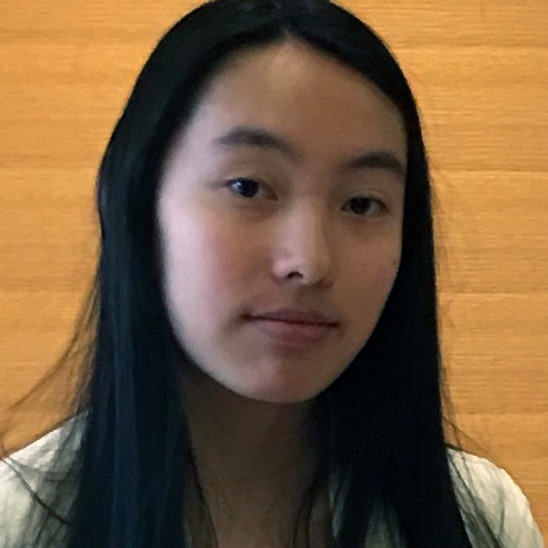 Christine Wang has been playing violin since 2010 under the mentorship of Mandy Zhao, starting at the age of six. She has earned her ARCT in both the violin and piano from the Royal Conservatory of Music. She has won various awards, the most notable being the RCM gold medal for Grade 10 violin performance. She has been a part of the Arts Unionville program at her high school, where she studies performance and musicianship. In her spare time, she likes to write poetry, compose and listen to music.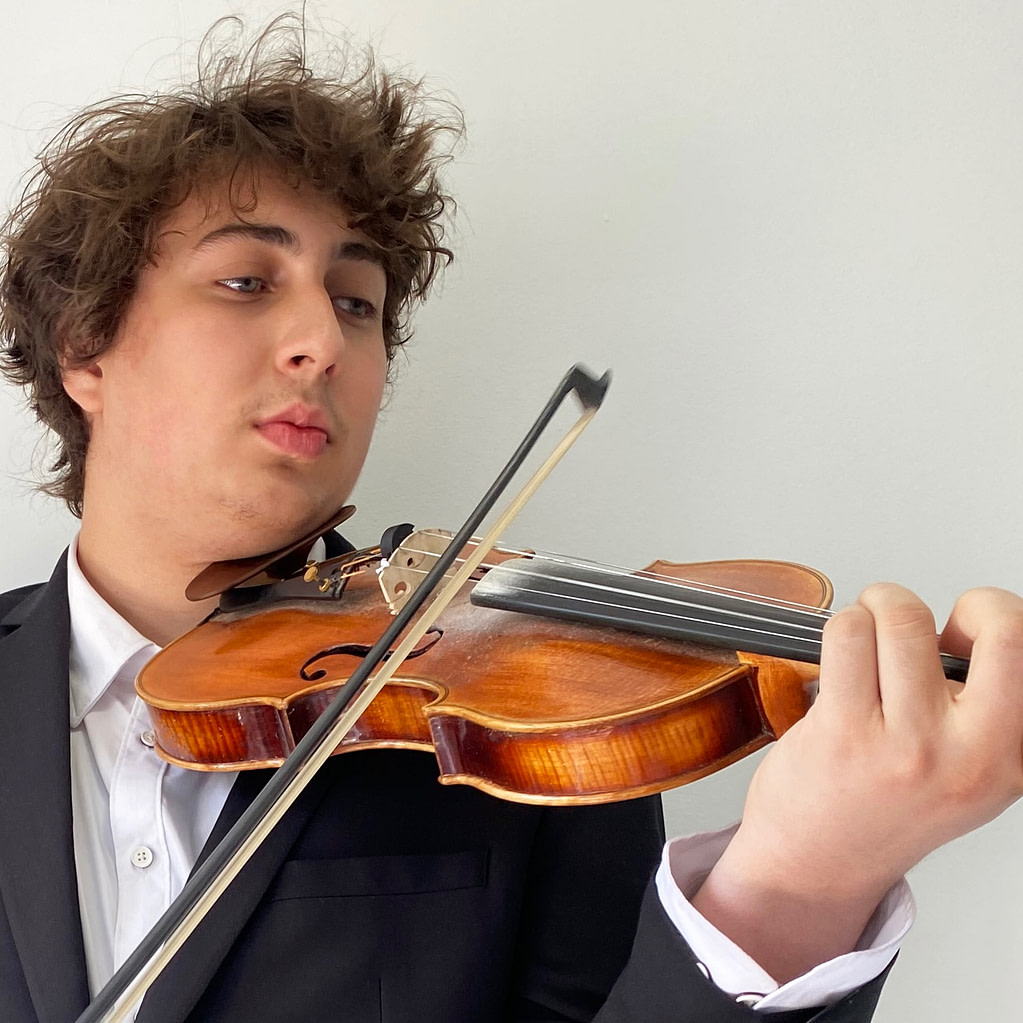 Leonard Taranov-Isaacs started studying the violin at the age of 15 with Alexander Gangurean and within 2 years was able to successfully complete 7 levels of the Royal Conservatory of Music violin performance program. and I currently 17 years old. In his spare time, Leonard learns competitive swimming and skating as well as Tae Kwan Do, in which he has won first place at the World Master Olympics.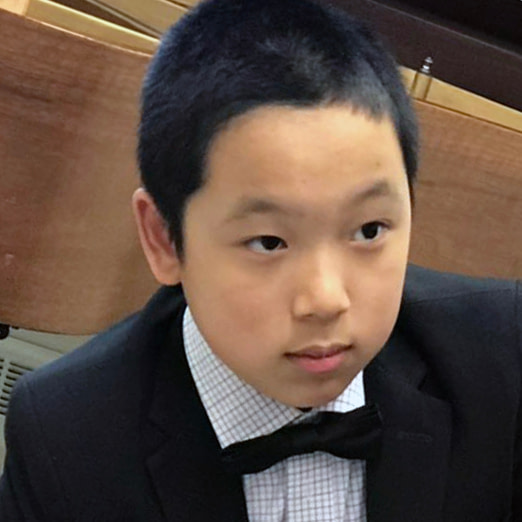 Jarmin Weng, born in 2007, started piano at 6, violin at 8 and cello at 12. Having his favourite instrument as the piano, he pursues the LRCM in piano after completing the ARCT with first class honours with distinction. He has also just completed his level 10 violin exam with first class honours. In the past few years, he won prizes in the CMC, the grand prize for his age group in the Toronto Steinway Competition, and many other competitions such as the MMF, NYMF, IMFC, and CCC.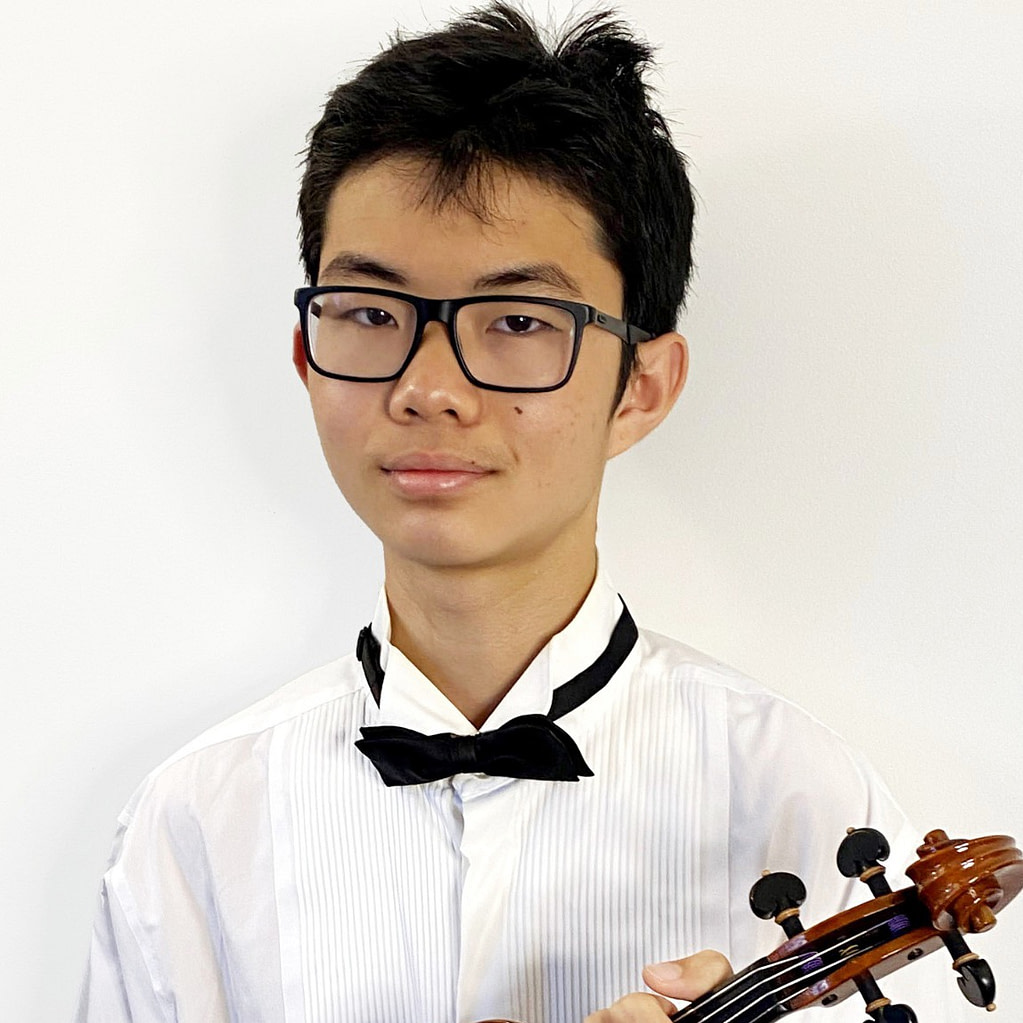 Konstantin Chu began studying the violin at the age of 5 with Wilson Chu, concertmaster of the Philharmonie Salzburg. Konstantin has performed as a soloist with the Po Leung Kuk Camões Tan Siu Lin Primary School since he was 7 y.o. At the age of 10, he has completed the Royal Schools of Music in London, England (ABRSM) Grade 8 Violin performance examination with distinction. He has earned the Vienna Music Examination Board TMPZ and the Trinity ATCL Performance diplomas when he was 11 y.o. Konstantin was also awarded the music scholarship of St. Paul's College and is a prize-winner of many prestigious competitions, such as New York Golden Classical Music Awards 2018 International Competition – Champion, VMEB Competition 2020 Summer Semester, Advanced Level – Silver Medal, Hong Kong Youth Barclampory Music Festival – 1st Runner-up and a handful of Hong Kong Schools Music Festival Awards. In his spare time, he enjoys listening to music, jogging, and skateboarding.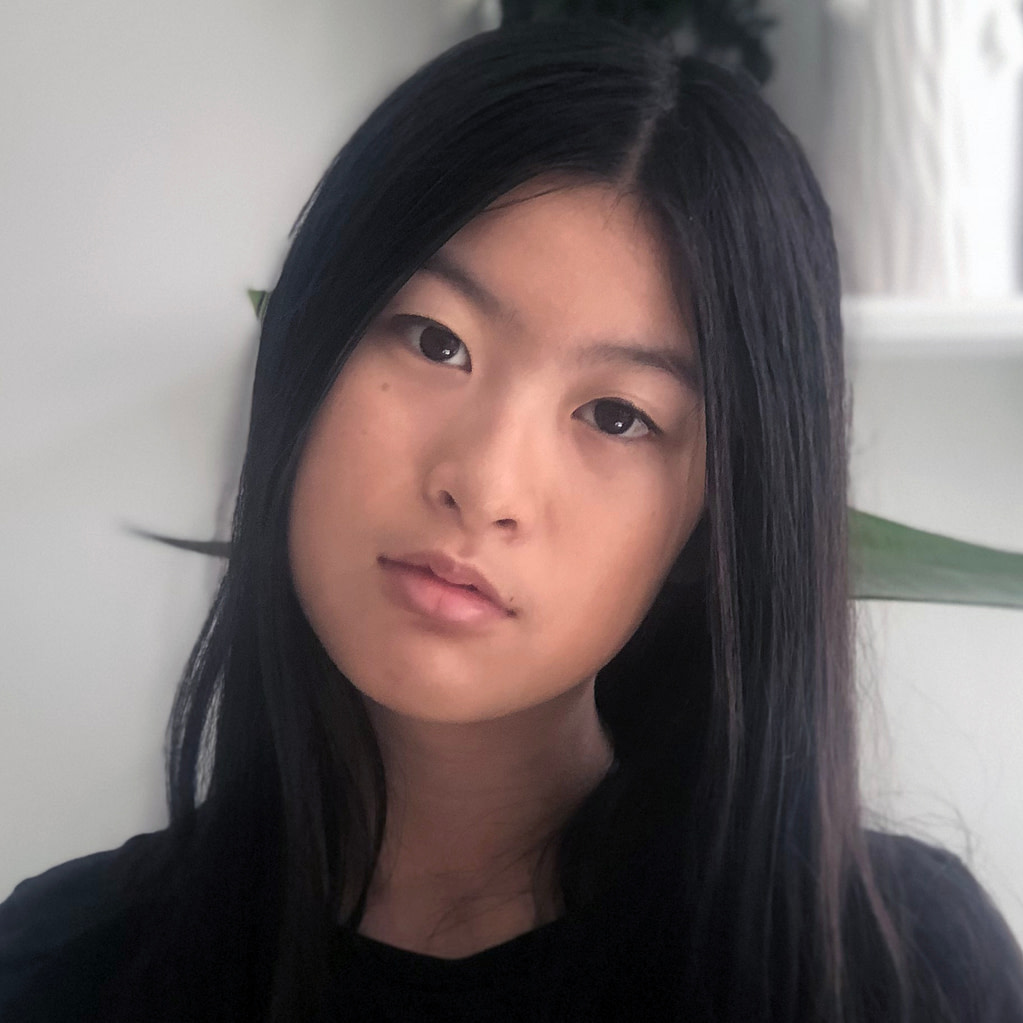 Selena Zhang started learning the piano at the age of 7 and violin at the age of 10. In 2018, s
he won second place at the Chopin 
Pianoforte 
Competition and in 2019 – first-place at the violin devision of the YIP's Music Festival. She has successfully passed the Royal Conservatory of Music examinations for Grade 9 violin and grade 10 piano, music history, harmony and counterpoint. She is enrolled at French immersion school and in her spare time she enjoys reading, listening to music and playing Sudoku.
Tiara Lai started learning violin from the age of 3 with Janet Wilchfort. IN 2021, she is attending the Claude Watson strings program at Earl Haig Secondary School. Tiara is also a senior strings student at The Phil and Eli Taylor Performance Academy for Young Artists where she studies violin with Atis Bankas and plays in the Academy Chamber Orchestra. She also studies piano with Dr. Michael Berkovsky and has recently completed her ARCT examination at the Royal Conservatory of Music (RCM). Tiara has participated in many local competitions and a few provincial competitions and has received awards, prizes and scholarships. She received a gold medal for her RCM Grade 7 violin performance examination .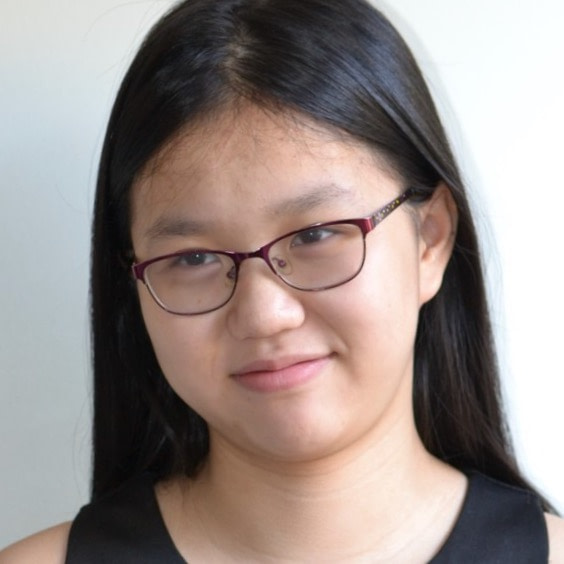 Katelyn  has been playing  violin since the age of eight. In 2021, she has been working on her Grade 10 violin examination at the Royal Conservatory of Music.  She has been a member of OCMS Youth String Orchestra, her school string quartet and symphony orchestra, since she was in grade six. She performed with the orchestra in a dozen concerts and charity events. In her spare time Katelyn enjoys reading,  hiking and swimming.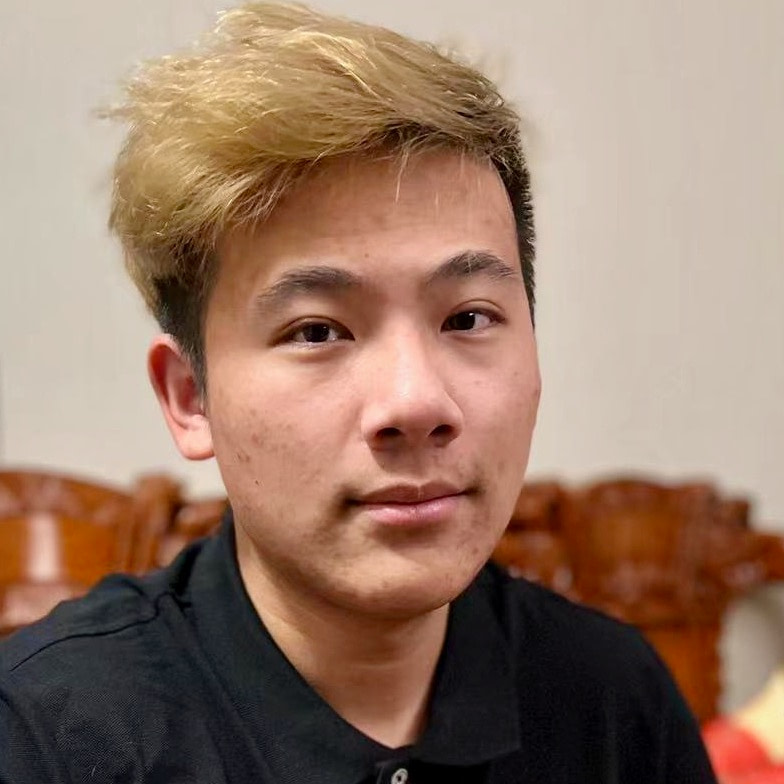 Jing started learning the violin at the age of 7 with Jing Ye. He has earned a Grades 10 Certificate in Violin Performance from the Royal Conservatory of Music. He has won several prizes at the Toronto Kiwanis Music Festival Competition. In addition to music, Jing also enjoys playing video games and badminton. His future goal is to earn a Bachelor degree in Commerce and become entrepreneur.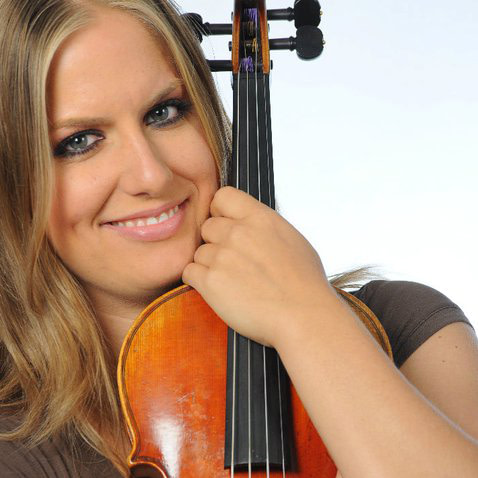 Emma Vachon-Tweney has been performing as a professional violinist and violist for over 10 years. Based in Toronto, Emma regularly performs with her mariachi bands Mexico Amigo Mariachi and Mariachi de los Gallos. She has been featured in many tv shows, including City TV Breakfast Television. She also regularly performs with her string quartet, Alexander Ensemble and many different orchestras throughout the city. Emma has toured and performed with her mariachi bands in many countries including USA, Mexico and China. She has been featured in many world music festivals including Chinese New Year, Taiwanese and Iranian music festivals. She is featured on professional recordings and performed with Down with Webster, Arcade Fire and Arkells band. She resides in her hometown of Toronto, Canada.
Lusine Navoyan was born in 1984 in Yerevan. From 1991 to 2001 she studied cello with Armen Mesropyan at the Tchaikovsky Music School in Yerevan.  From 2001 to2006 she studied cello with Aram Talalyan at the Komitas State Conservatory, where she graduated with honours.  From 2006 to 2008 she completed postgraduate studies in cello performance. In 2009 and 2010, Ms Navoyan studied with Maria Egelholf and with Vagram Sarajyan. She has performed with the "Baroque" chamber orchestra, the "Naregatsi" chamber orchestra, "Alan Hovhaness" chamber orchestra, "Tagaran" state ensemble for ancient music. Ms. Navoyan has been a visiting musician at the National Opera and Ballet Theatre orchestra in Yerevan.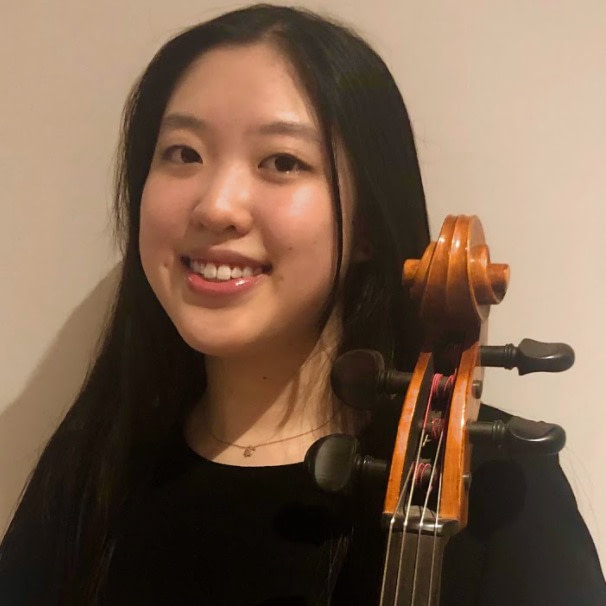 Michelle Zhao started learning the cello in 2015 and has completed Grade 10 cello examination at the Royal Conservatory of Music. She played in the Conference of Independent Schools Music Festival string orchestra through out high school and played in various strings chamber groups. Michelle also played the flute, double bass and electric bass for different bands, for which she has received a Conspicuous Musician Award in 2021. Outside of music, Michelle was a competitive figure skater for 6 years and is currently enrolled in the honours bachelor of science program at the University of Toronto.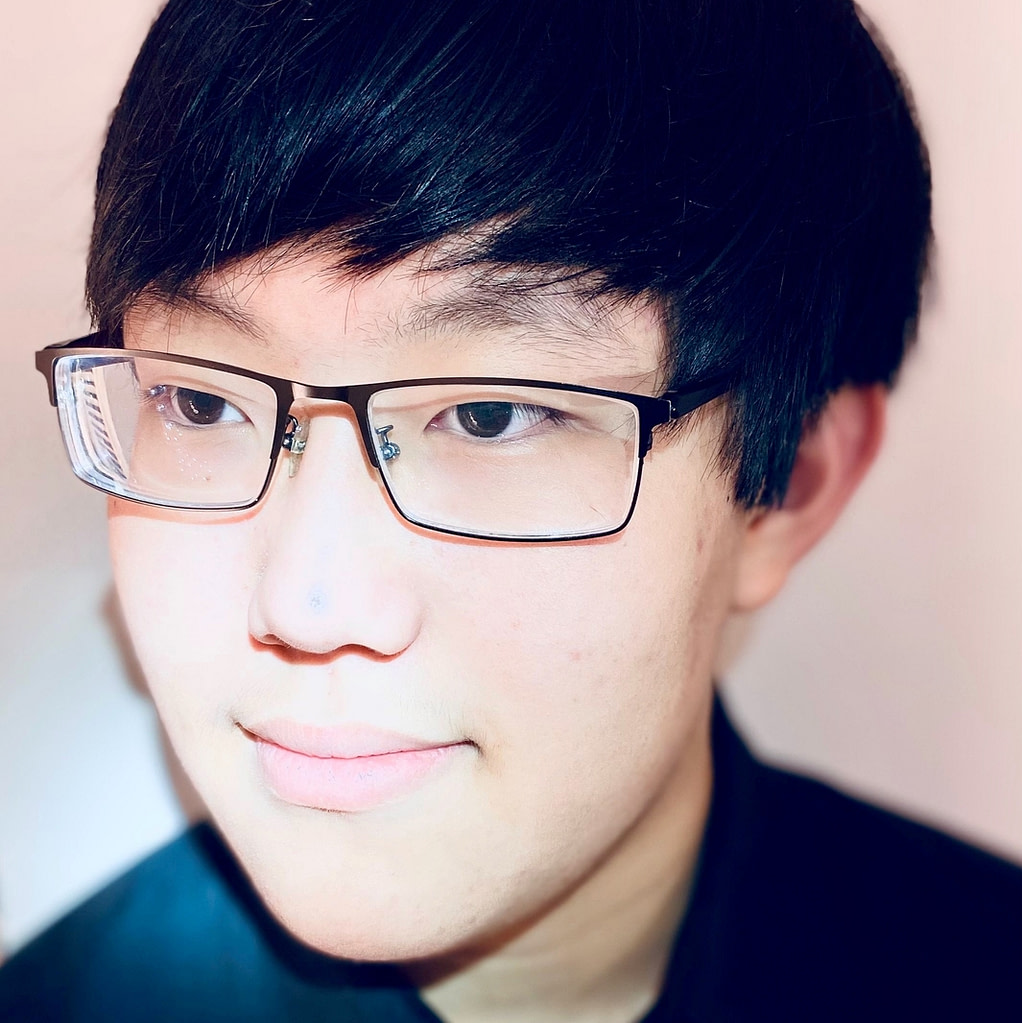 Ethan has been playing the cello since the age of 9.  In 2020, he completed the Royal Conservatory of Music level 8 examinations with first class honours and distinction.  He has won several awards at the Kiwanis and the North York music competitions.  Ethan has a 2nd degree Dan in Tae Kwon Do  and enjoys skiing, swimming, and reading.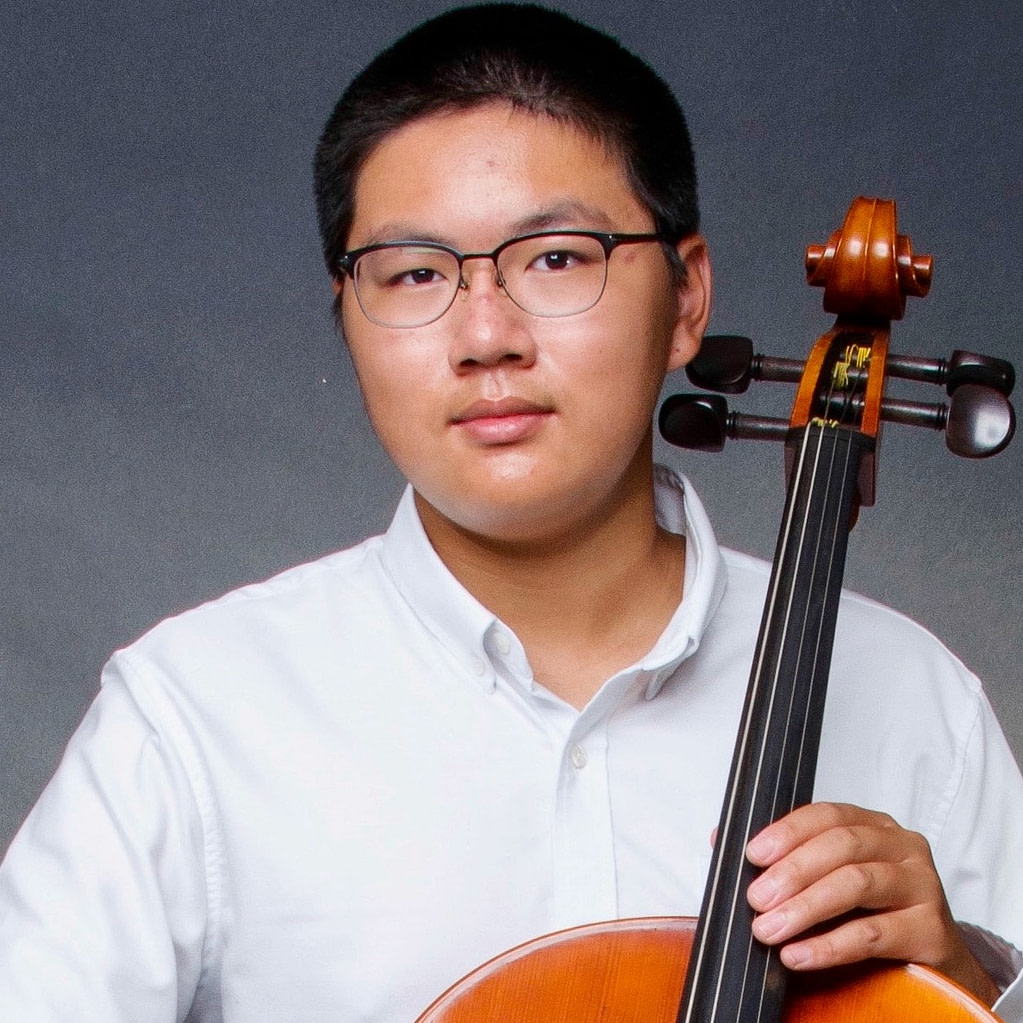 Frank has been playing cello since the age of seven. He was a cellist in Shanghai City Youth Orchestra before coming to Canada in 2020. Frank performed with the orchestra in a dozen concerts and charity events, including several concerts dedicated to raising awareness and funds for children with autism. He passed ABRSM Grade 7 cello exam with distinction. In addition to cello, he also learned piano and once played a leading role in the musical The Sound of Music. Currently a student at St Theresa Lisieux High School in Richmond Hill, Frank enjoys reading history books, bicycling and swimming.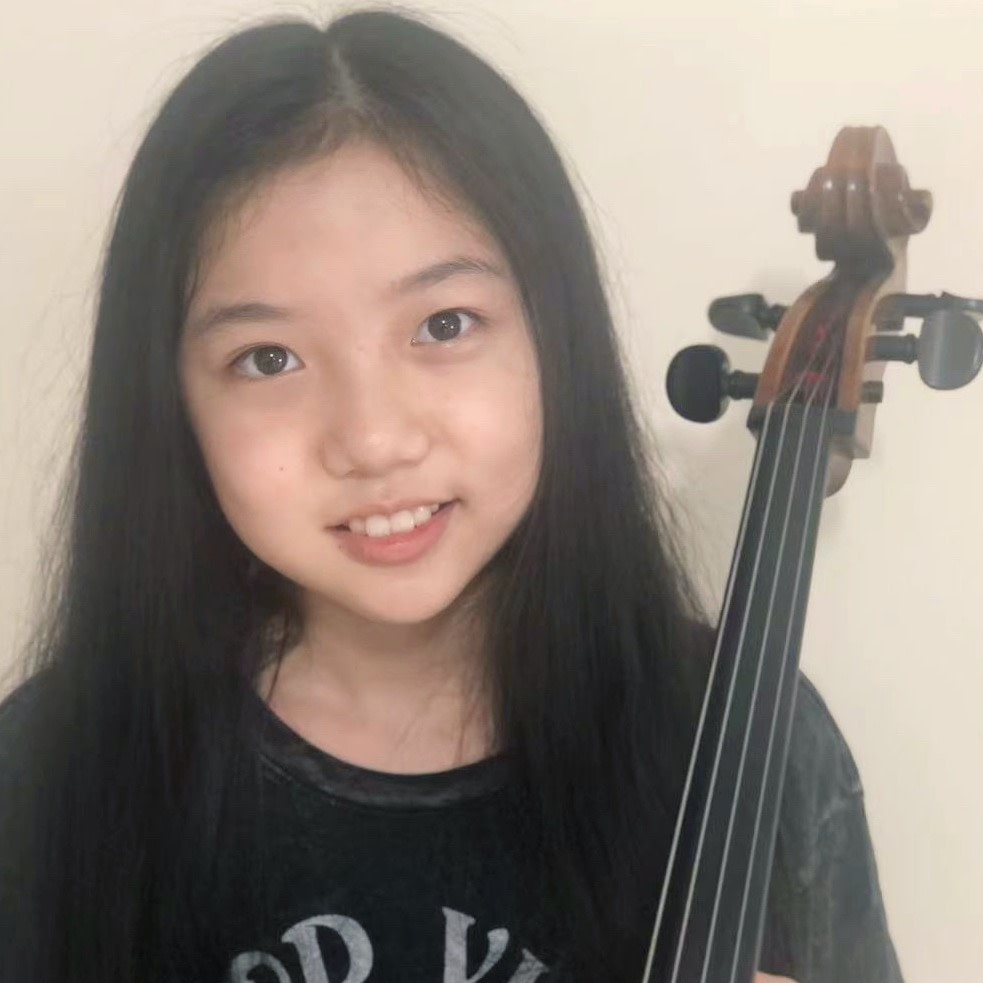 Stella Leng began learning the cello at the age of 7. In July 2017, she won the first prize in the string music primary school group of the 16th Chengdu Art Talent Competition, and was awarded the title "Top ten competitors" in string elementary school group of the 18th Chengdu Children's Art Competition. In 2018, she joined the Chengdu Youth Symphony Orchestra and won a gold medal in the 2018 "Earth & Environment" International Youth Painting and Calligraphy Competition. In 2020, she won Bronze award at the 2020 Canada International Music Festival and Competition (IMFC). She enjoys art, mathematics, drawing and playing tennis.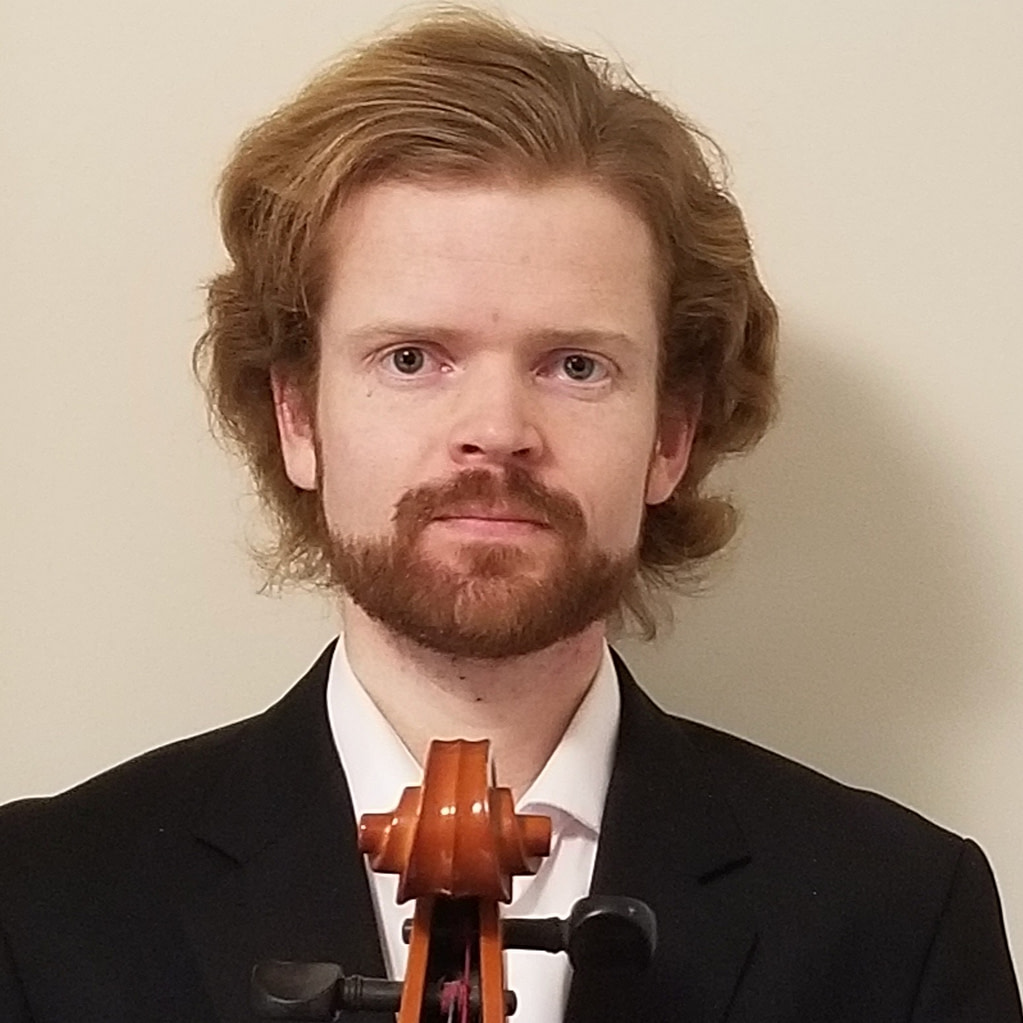 Lyndon Kirkley began playing cello when we was 9. He made his orchestral debut with Symphony in the Barn in 2010, and from there went on to study cello performance at the University of Toronto under Shauna Rolston and Winona Zelenka. His teachers included William Findlay, Vladimir Orloff, and Shimon Walt. He has performed with the Dalhousie Symphony Orchestra, Toronto Symphony Youth Orchestra, and most recently as assistant principal of the Ottawa Pops Orchestra. Lyndon has taught cello for almost 10 years, as a way to share his love of music with young musicians.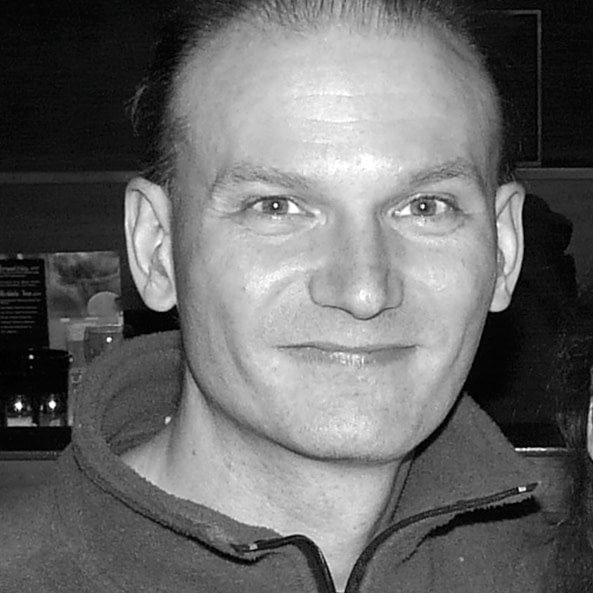 David Gustilov earned his Bachelor of Music degree from the University of Regina in Saskatchewan studying with Steven Mc Lelland. He then attended Indiana University to earn a Masters of Performance with Bruce Bransby, as well as an Artist Diploma from Cincinnati College Conservatory with Albert Laszlo. He attended many summer music camps including Congress of Strings, The Aspen Music Festival, Le Domaine Forget Academy, and Centre díArts Orford. David performed with the Regina Symphony Orchestra for ten years, as well as several seasons with Opera Saskatchewan. Upon moving to Toronto, David has performed as Principal Bass with Korean Canadian Symphony Orchestra, the Oakville Chamber Orchestra, Masterworks of Oakville, and Opera Bel Canto of York. David and his wife enjoy their summers kayaking, swimming, hiking, and working on building projects.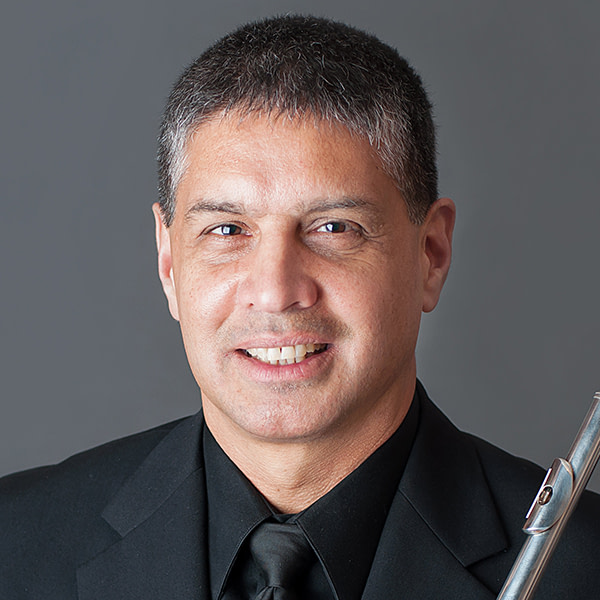 Rodney Gray has served as Principal Flute in the KSO since 2013.  He received a Bachelor of Music and a Masters of Music degree in performance flute from the University of Western Ontario.  He supplemented his learning at the Banff School of Fine Arts, and during several months studying in Paris France with Pierre-Yves Artaud.  Rodney attributes his main learning experience to a two year period of study in the international master class of renowned British flutist Geoffrey Gilbert, former teacher of William Bennett, Trevor Wye, James Galway, and Susan Milan.  Rodney has performed with Orchestra London, London Concert Players Orchestra, Vancouver Island Symphony, and Cambridge Symphony, and has appeared as a recitalist across Canada.  Constantly in demand as a flutist, Rodney performs as the Principal Flutist with the Southern Ontario Lyric Opera orchestra, and is a regular member in the orchestras for the Brampton Musical Theatre, East West Orchestra, and other Toronto based performing groups.  He is an avid supporter of physical fitness and enjoys running and cycling.  Rodney is a frequent performer in the KSO pre-concert recitals and lectures.  He plays an Altus model 1607 flute with a Yamaha head joint.
Associate Principal Flute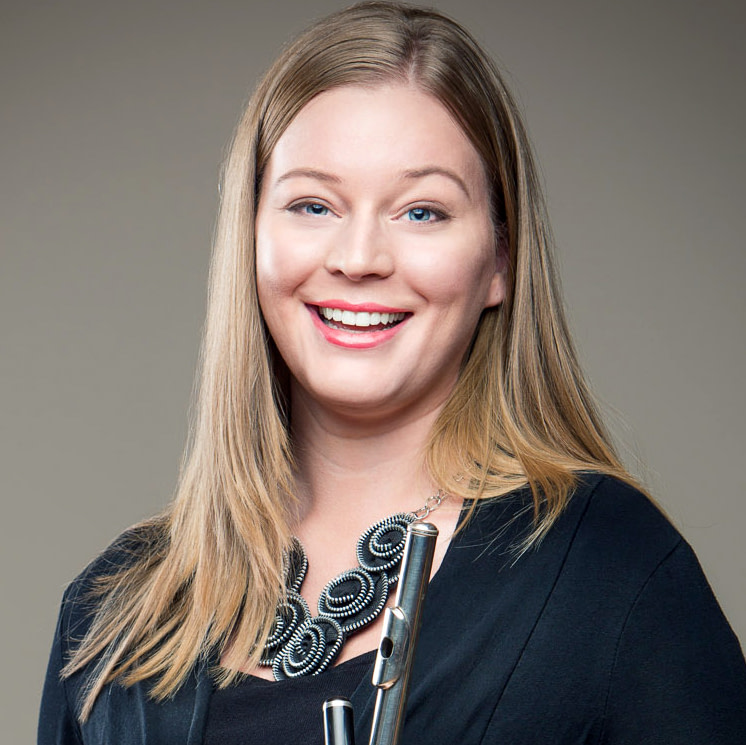 Alexa Ball is a flute performer and teacher based out of Thornhill. She has performed with several local orchestras, including the Richmond Hill Philharmonic Orchestra and the Cathedral Bluffs Symphony Orchestra. She is currently a member of Flute Street, Toronto's professional flute choir, performing on flutes of all sizes including piccolo, alto, treble and contrabass flutes. She is a certified teacher with the RCM and ORMTA, and has a thriving flute studio which has produced multiple RCM gold medal winners and successful university candidates who have gone on to pursue careers in music. Alexa obtained her Bachelor of Music at the University of Toronto under the tutelage of Peg Albrecht and continued her studies with Nora Shulman, former Principal Flutist of the Toronto Symphony Orchestra. Alexa was also the National Gold Medalist upon receipt of her ARCT with the Royal Conservatory of Music.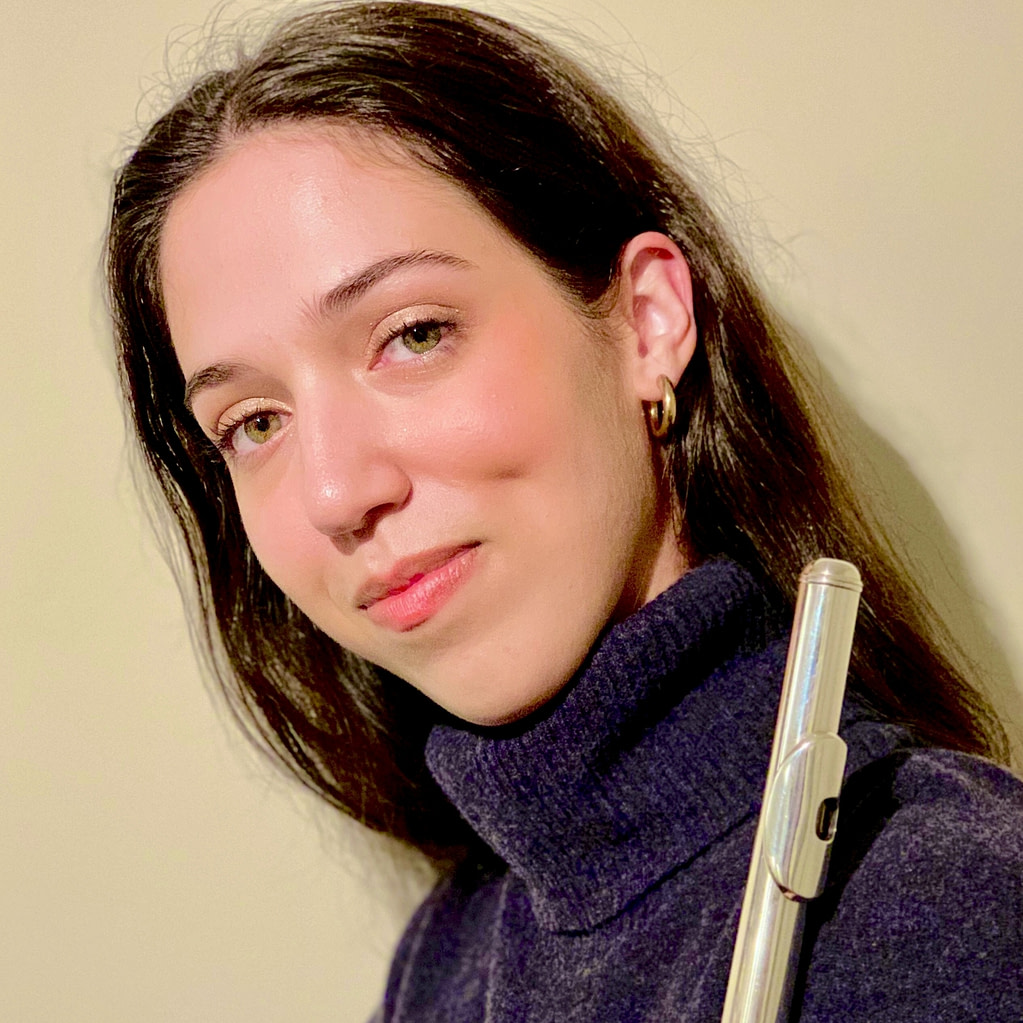 Brooke Ramos White is a graduate from the School of the Arts, Media, Performance, and Design at York University, earning her BFA in Flute Performance. Since childhood, Brooke has had a passion for the arts and learning. Raised in Barrie Ontario, she has studied flute performance for the past 10 years. Throughout her degree she had the pleasure of being a member of the York University Symphony Orchestra as well as the York University Wind Symphony and Wind Ensemble. She has performed in wind quintets, flute choirs, as well as with her piano trio; Solaris Trio. Brooke has studied flute performance in Toronto with Barbara Ackerman, and has had the enjoyment of performing in masterclasses with Dr. Patricia Wait, as well as the Artistic Flutist Masterclass at the Eastman School of Music. Brooke is a proud recipient of the Patricia and Robert Martin Scholarship Award in recognition of outstanding adjudicated performances, the Peggie Sampson Award for academic achievements in music history studies, as well as the Musicfest Canada Nationals Award for outstanding musicianship.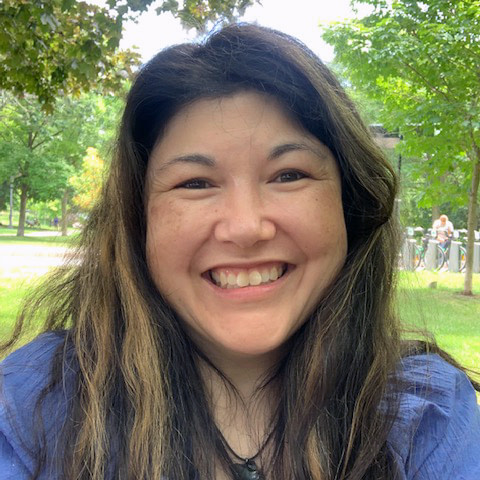 Claire Kobayakawa has been playing with various GTA orchestras since 2011, the year she first worked with KSO, but her first appearance at Markham Theatre was in 1992 with Markham Youth Theatre. She holds a Bachelor of Music (performance), and could most recently be found in the pit orchestras of Whitby Courthouse Theatre, Unionville Theatre Company and others.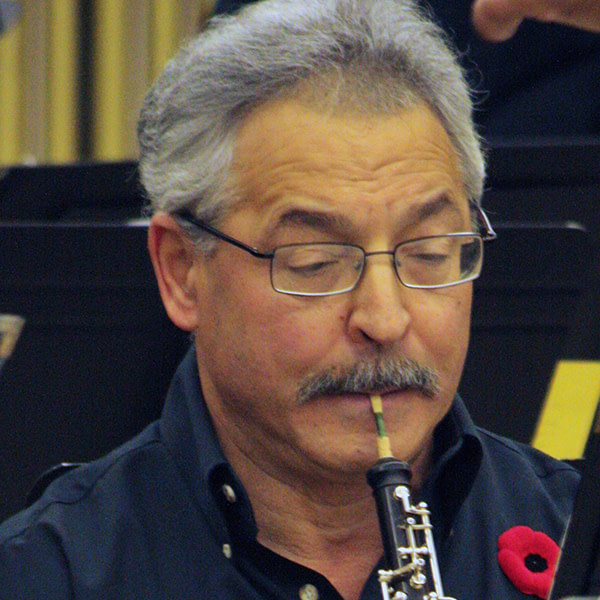 Giovanni Alonzi came to Canada from Italy over 45 years ago to live the American dream. With a mechanical engineering background, he opened his own tool and die company which is still running strong. His true passion outside his family business lies in wine and music – woodwind instruments in particular. At age of 25, he began clarinet lessons with a pupil of Benny Goodman. At age of 35, he began oboe lessons with Cynthia Steljes (Quartetto Gelato). Giovanni has played in various orchestras and bands, including the Brampton Symphony Orchestra, the Italian Philharmonic, Huronia Symphony Orchestra, and the Caledon Concert Band.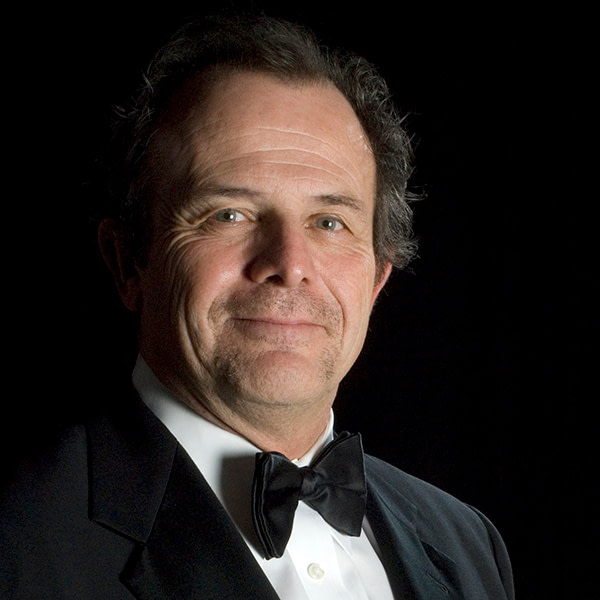 Carmen Gassi has earned a Master of Music in Clarinet performance degree, a Bachelor of Music in Theory and Composition, and a Bachelor of Education from the University of Western Ontario. He has studied with Jerome Summers, Robert Riseling, and Imre Roszanyi. Mr. Gassi has performed with the Brampton Symphony Orchestra, Mississauga Symphony Orchestra, Oakville Symphony Orchestra, Brampton Lyric Opera, Opera Kitchener, Meadowvale Theatre, and others. An accomplished composer, Mr. Gassi wrote Diversions for Woodwind Quintet and The Last Tournament for a Brass Quintet (both published by Eighth Note). He has also been conductor of the Halton Senior Winds Honour Band, assistant conductor of Brampton Symphony Orchestra and Brampton Youth Orchestra, and Head of Arts & Moderns at the Halton District School Board.
Associate Principal Clarinet
Leonard Corsini graduated from the University of Toronto with an Honors degree in Physics and Mathematics and a Bachelor of Education. Mr. Corsini has performed with the North York Concert Orchestra and the Oakville Symphony. For 20 years he was a member of the Taffanel Wind Ensemble which performed chamber music in a variety of venues including Roy Thomson Hall and the McMichael Gallery in Kleinberg. Musical theatre orchestras have included productions of Little Shop of Horrors, Seussical and the Gilbert and Sullivan repertoire. Mr. Corsini has also performed with the Northdale and the North York Concert Bands and is currently principle clarinetist with the Markham Concert Band.
Associate Principal French Horn
Rebecca Whiteside has been playing the French Horn for over 25 years in various ensembles in Canada and the United Kingdom. At age 5, she was introduced to music through piano lessons that continued through to her successful completion of the Royal Conservatory of Music's Grade 9 piano and theory examinations. She began playing the French Horn at age 11 and a few years later, was accepted into the prestigious Ottawa Youth Orchestra. She performed with the OYO from 1989 to 1993 during which time she also studied with Dan Gress. Despite choosing to pursue a degree in Electrical Engineering at Queen's University, Rebecca was thrilled to accept a part-time opportunity to perform professionally with the Kingston Symphony Orchestra from 1994 to 2003. She left the KSO in 2003 when her engineering career took her to England but it wasn't long before she was performing with an amateur brass ensemble in Derby, the Nottingham Symphonic Winds and the Nottingham Philharmonic Orchestra. Since returning to Canada in 2005, Rebecca has also performed with the Brampton Symphony Orchestra and Brampton's Rose Orchestra.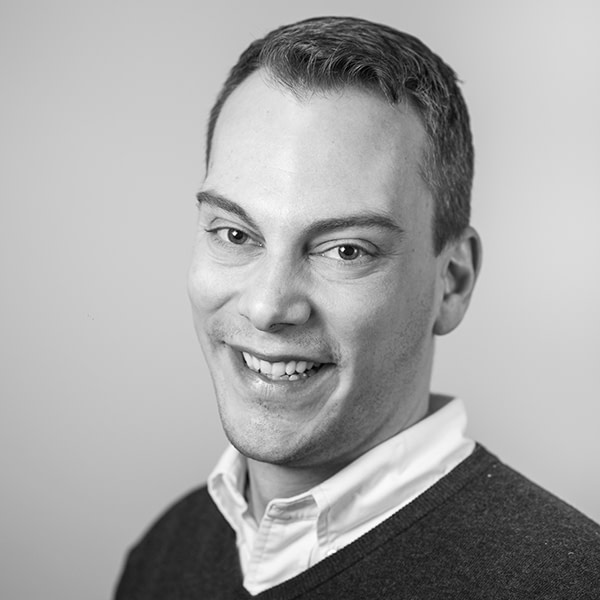 Darryl Dinniwell began studying Horn at the age of 14. Under the training of Harcus Hennigar, he has won such awards as the Ontario Grade 9 Brass Silver Medal from the Royal Conservatory of Music and two time winner of the Top Senior Brass Instrumentalist from the Barrie Kiwanis Music Festival. Darryl played with the Toronto Symphony Youth Orchestra, the Huronia Symphony Orchestra, the Barrie Concert Band, and the University of Toronto Wind Orchestra. Aside from Horn, Darryl also plays piano and harpsichord.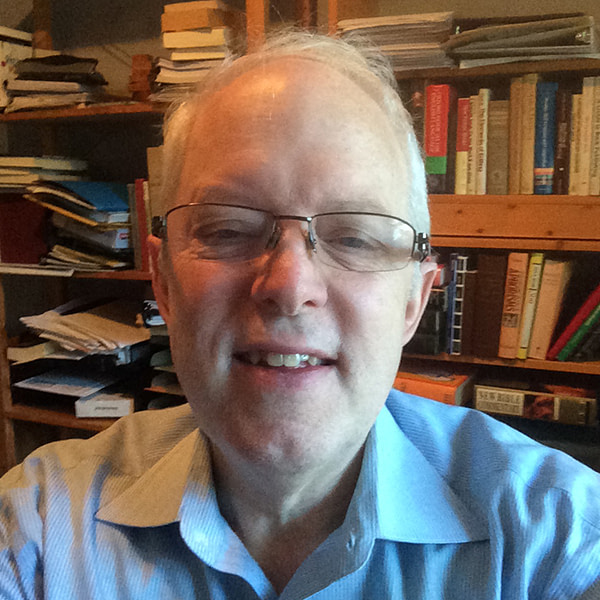 Donald G. Bastian is a book editor and the publisher of BPS Books, a division of Bastian Publishing Services Ltd. He is one of Canada's most experienced non-fiction editors. From 1988 to 2002, he was managing editor of Stoddart Publishing. Before that he was managing editor of the trade division of Irwin Publishing. In high school and the first year of university, Donald Bastian studied French horn with Kaid Friedel of the St. Louis Symphony. Today he studies with Wendy Limbertie. He is director of the Wesley Chapel Sanctuary Choir in Scarborough, Ontario, sings occasionally with the Cathedral Singers of Ontario under Ian Sadler, including at Westminster Abbey; St. Paul's, London; and Ely Cathedral, Cambridge. Donald Bastian earned a Bachelor of Arts degree in English at Greenville College and an M.A. in Philosophy from St. Louis University.
Brian started learning piano at the age of 5 and trumpet at the age of 8. He was part of his school's jazz band and performed in numerous concerts while winning many awards in various inter-school competitions. He has passed the Grade 8 piano examination at the Royal Conservatory of Music and is currently working toward Grade 10 level. During his university years, he continued to study trumpet and conducting privately while pursuing a degree in accounting. He is currently also a member of the Canadian Sinfonietta youth orchestra. Brian appreciates various athletic activities and has won two silver medals in track-and-field inter-school competitions. He also enjoys creative writing, film making, and swimming.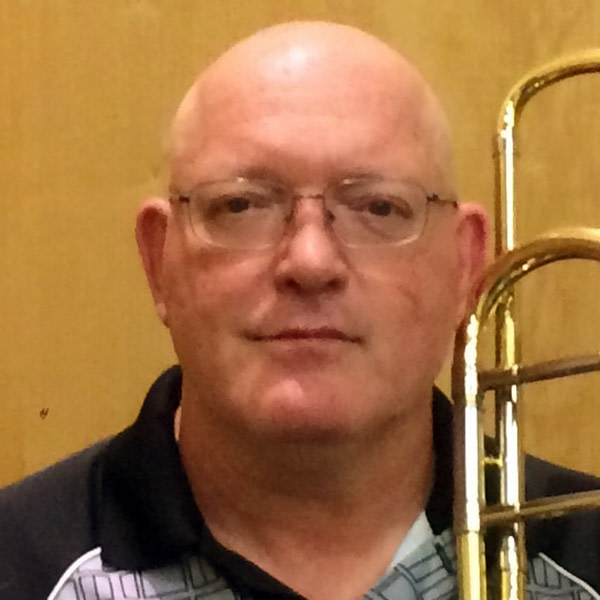 Leon Racine graduated from the University of Toronto with a Bachelor of Music Education degree where he studied with Frank Harmantas and Claude Engli. In his performance years there he studied with Gordon Sweeney, and earlier at Humber College (jazz studies) with Ian McDougall. Leon has spent several decades in orchestra pits playing musicals and operas, in jazz clubs with various large and small ensembles, and with touring groups across the country.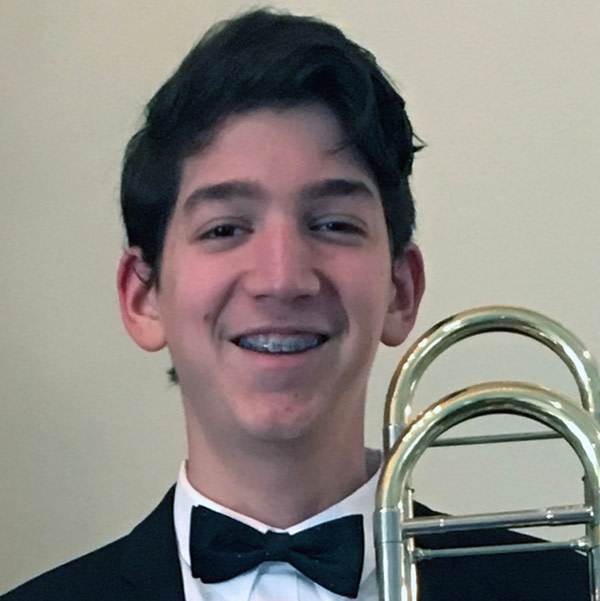 Jonah Shapiro has been learning trombone and euphonium since he was 10 y.o. and currently, at the Arts Mackenzie music program. He plays with the Richmond Hill Philharmonic Orchestra, the York Brass Band and the Richmond Hill Concert Band. In addition, he has passed grade 8 piano examinations at the Royal Conservatory of Music. In his spare time, he enjoys playing chess and table tennis, and learning chemistry and math.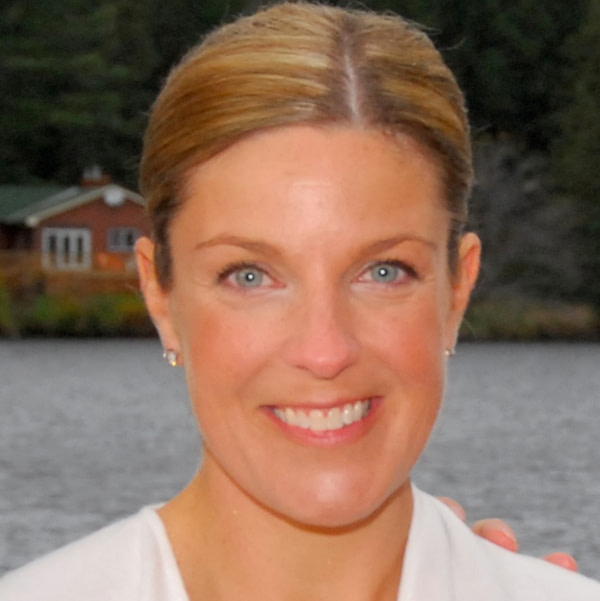 Playing the tuba for over 30 years, Ms. Christine Caccavella started her studies in high school with Jane Maness (Kitchener-Waterloo Symphony) and continued at the University of Western Ontario with Claudio Engli. She has performed with the Guelph Youth Orchestra, the Kitchener-Waterloo Youth Orchestra, the Metropolitan Silver Band, and the North York Concert Orchestra. She also recorded for the children's television series Ruffus the Dog, and has performed Tubby the Tuba with Sharon, Lois, and Bram.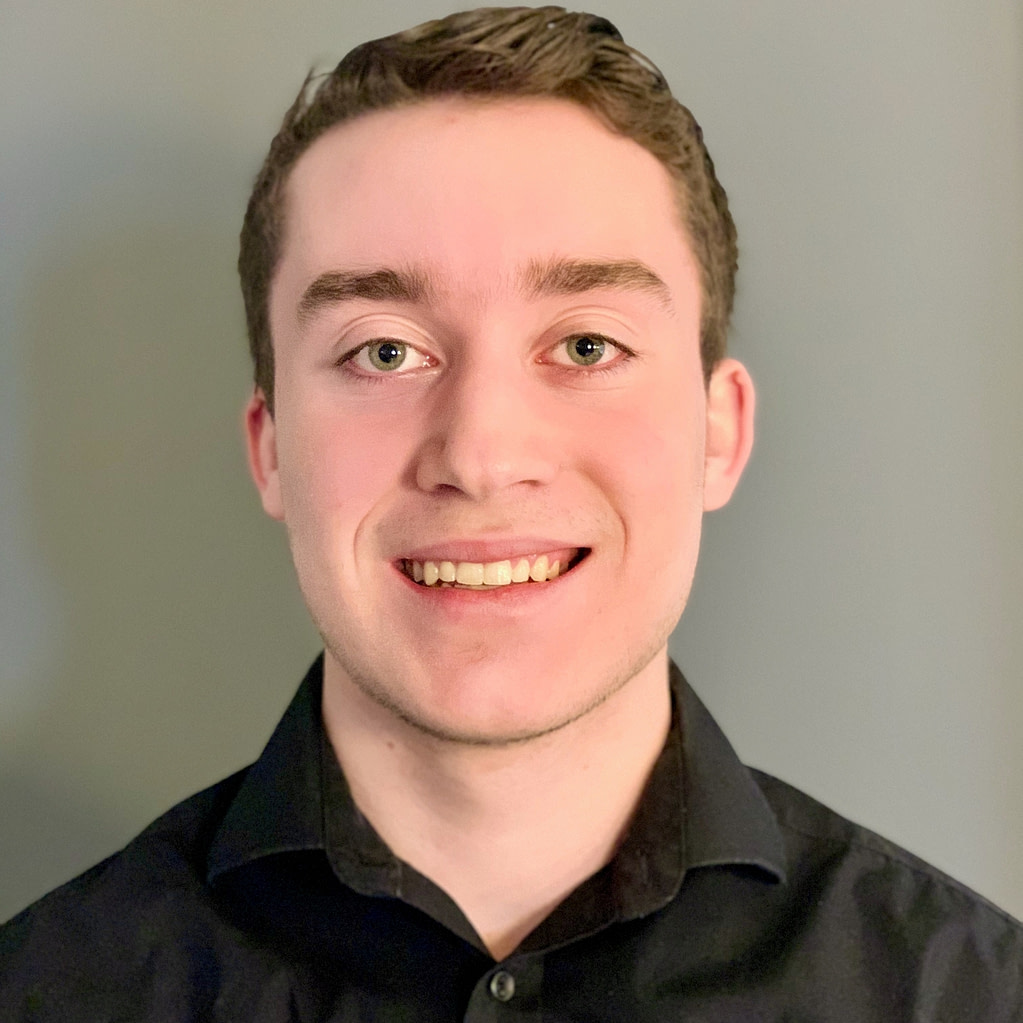 Jack Shiels started to learn the bass trombone at age 14. He currently attends Alexander Mackenzie High School and is in the Arts Mackenzie music program. He is a member of the Toronto Youth Wind Orchestra as principal tuba, along with the Denis Wick Canadian Wind Orchestra for bass trombone. He enjoys exercising and playing video games in his free time.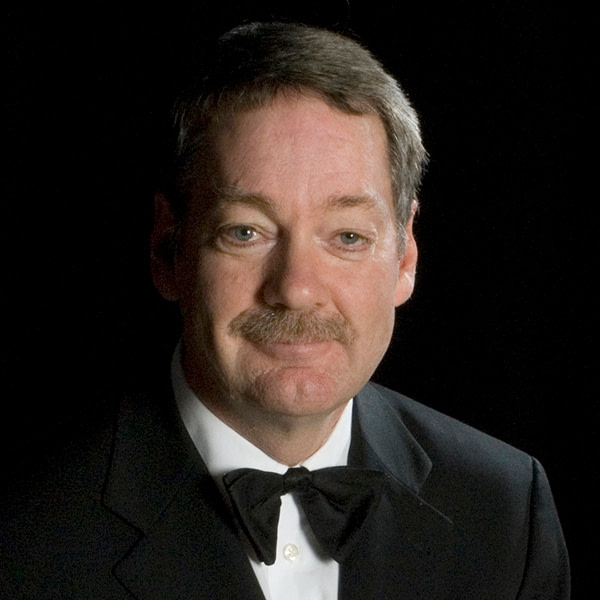 Bruce Reid has performed for over 25 years with various community orchestras as timpanist and percussionist, such as East York Symphony Orchestra, Etobicoke Symphony Orchestra, Mississauga Symphony Orchestra, Brampton Symphony Orchestra, Brampton Lyric Opera, NYCO Symphony Orchestra, Brampton Festival Singers, and Counterpoint Community Orchestra.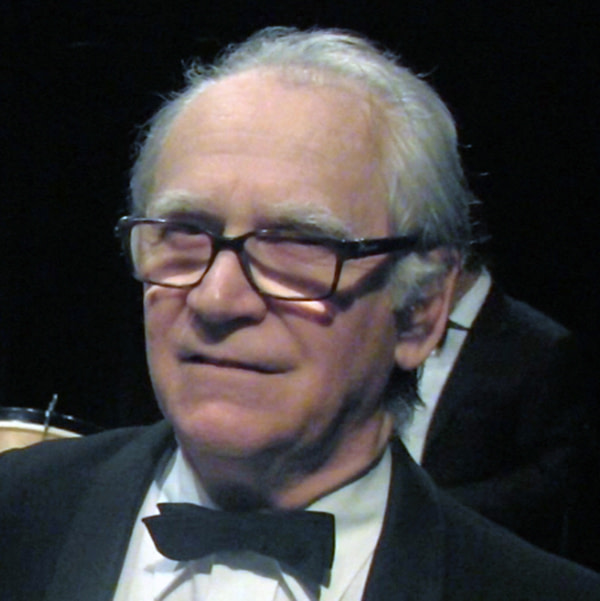 Paul M. Mouradian was born in St. Catharines Ontario and started playing drums since he was 7 years old. He holds a music performing degrees from the State University of New York at Buffalo, Manhattan School of Music, and Artists Diploma from Freiburg Musikhochschule Freiburg Germany. He enjoyed playing music both as a free lance percussionist and timpanist in the U.S., Germany, France, and England. Mr. Mouradian's musical interests are broad and include performing operatic and symphonic repertoire, Broadway musicals, contemporary music, chamber music, steel band, African Drumming, popular and jazz music. In his leisure time, he enjoys studying law and politics and spending time with his wife Suzanne, son Peter and daughter Joanne.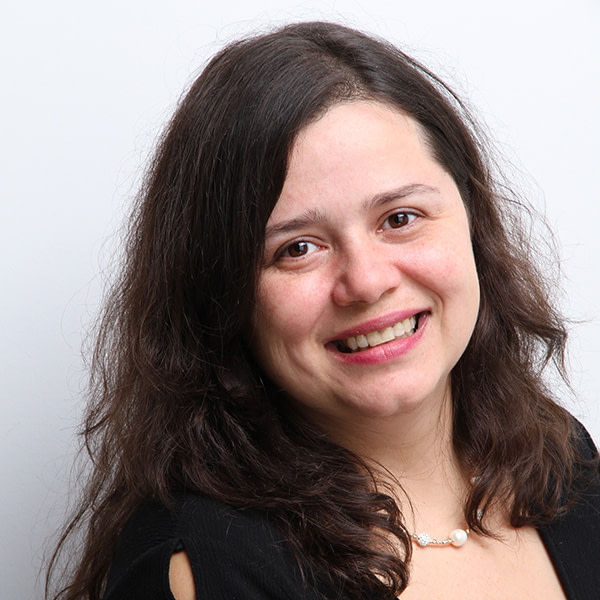 Antonia de Wolfe has graduated with a degree in piano performance from the George Enescu Institute of Music in Bucharest, Romania and, later, with another degree from the Central School of Music affiliated with the P. I. Tchaikovsky State Conservatory in Moscow. She has also graduated from the Academia Nazionale di Santa Cecilia in Rome, where she studied with Sergio Perticaroli, and has earned a Master in Music (piano performance) degree from the University of Toronto. In addition, Ms. de Wolfe has studied with Maestro S. Petricaroli at Mozarteum Hochschule für Musik in Salzburg (Austria). Ms. de Wolfe has given several recitals and concerts in some of the finest concert halls in Bucharest, Moscow, Rome, Paris, Salzburg, and Toronto. She has also taught piano at the Columbus Centre, Cosmo school of Music, and Koffler Music School. As a collaborative pianist and accompanist, she has been in great demand for several productions of the Centuries Opera Association, Toronto Opera Repertoire, Palestrina Choir, Etobicoke Centennial Choir, and others.