Olga Petrashkevich 
Lilit Zakarian
Olga Kostianiuk 
George Byelov
Carlos Vasquez 
Yulia Abramova
Emily Misura
Ruoyi Qiao
Theodora Chung
Frank Song
Kirit Mascarenhas
Grace Song

Selena Zhang
Sophia Wang
Regina Kim
Angela Wang
Veronika Koalrska
Olga Tischchenko
Erin Leung
Angel Jiang
Tiffany Feng
Eskender Bekmambetov
Vacant
Valentina Tchaikovsky
Martin Levman
Lucy Gelber
Janet Wilchfort
Natalia Laribi
Katarzyna Stechly
Kathy Carothers
Irina Perevedentsieva
Leise Warner
Ruth Cheng
Fanny Tang
Eric Cheng
Samir Ahmadi
Clive Davis
Vacant
David Kwan
Ron Galaev
Faina Sosedova
Beata Csuka
June Lin
Enya Shi
Vacant
Anthony Damtsis
Sara Lukjanovs
Ching-Ping Lin
Vacant
Piano, Harp, and Percussion
Meilin Wei
James Price
Jeffrey Zhu
Scott McBride
Gordon Fry
Associate Principal Flute
Associate Principal Clarinet
Associate Principal Bassoon
Gilles Thibodeau
Giancarlo Binetti
Darryl Dinniwell
Joel Eric Szabo
Associate Principal Trumpet
Associate Principal Trombone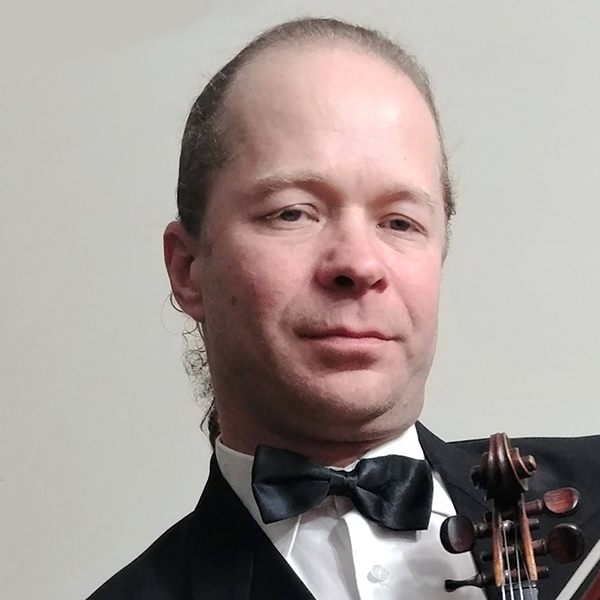 Emerging from a musical family, Alexander Gangurean graduated from the State University of Music in Moldova, where he was taught by the leading professors from acclaimed Odessa's Stolyarski School and world-wide known Moscow State Conservatoire. Alexander joined the National Opera Theatre of Moldova where he worked for 7 years touring in Italy, Romania, Spain, Portugal, Netherlands, Belgium, France, Germany, United Kingdom and Ireland. During this period Alexander was also a guest musician of the National Symphony orchestra and the founder of quartet "Ad Libitum", which performed nationally as well as in Italy and Cyprus. From early 2000 he joined one of the leading Touring Opera Companies in the UK where he worked until he moved to Toronto. Alexander is known as a member of many orchestras across GTA and is also an active violin teacher. In Toronto, he was a Concertmaster for productions of Puccini's La Boheme, Tosca, Madama Butterfly; Verdi's Il Trovattore, Aida, La Traviata, Nabucco; Bizet's Carmen, Tchaikovski's Eugene Onegin, Iolanta as well as in numerous symphonic programs.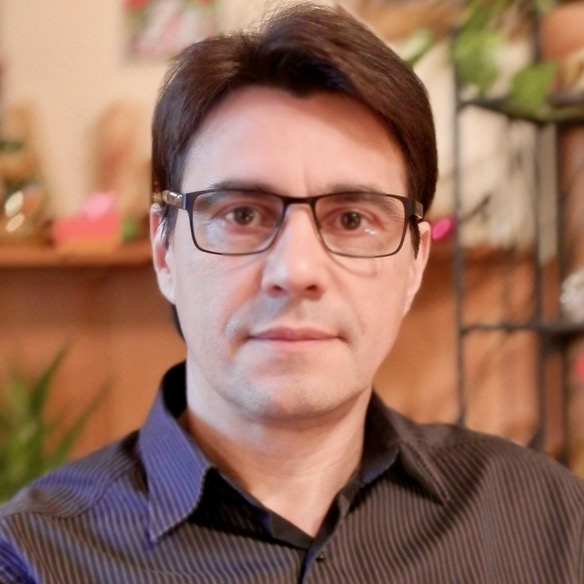 Ivan Samozvantsev has earned degrees in violin and viola performances from the Altai State Music College and Philharmonic Orchestra and from the Novosibirsk State Music Academy. He worked for over 25 years with the Danube Symphony Orchestra and the Budafok Dohnányi Orchestra in Hungary while touring the globe from US to Indonesia, Europe, China, and Japan. He gained international acclaim as a member of an acoustic duet with singer-songwriter Igor Hellman, featured in popular TV and radio shows and performing in hundreds of concerts in the USSR, Japn, and Hungary. He also played in orchestral and musical theatre productions, chamber ensembles and string quartets while traveling internationally with the London City Opera, the Symphonia Vienna Orchestra, the Szolnok Symphonic, and the Âge tendre, la tournée des idoles. Ivan played in orchestras for recordings of several theatre productions, music videos, and films, including Sunshine with Ralph Fiennes, and The Man with the Iron Heart with Jason Clarke and Rosamund Pike. Currently, Ivan is a Principal Violinist with the Summerhill Orchestra and tutti violinist with the Ontario Philharmonic. Dedicated pedagogue, Ivan also maintains a busy private music studio where he teaches violin, viola and guitar.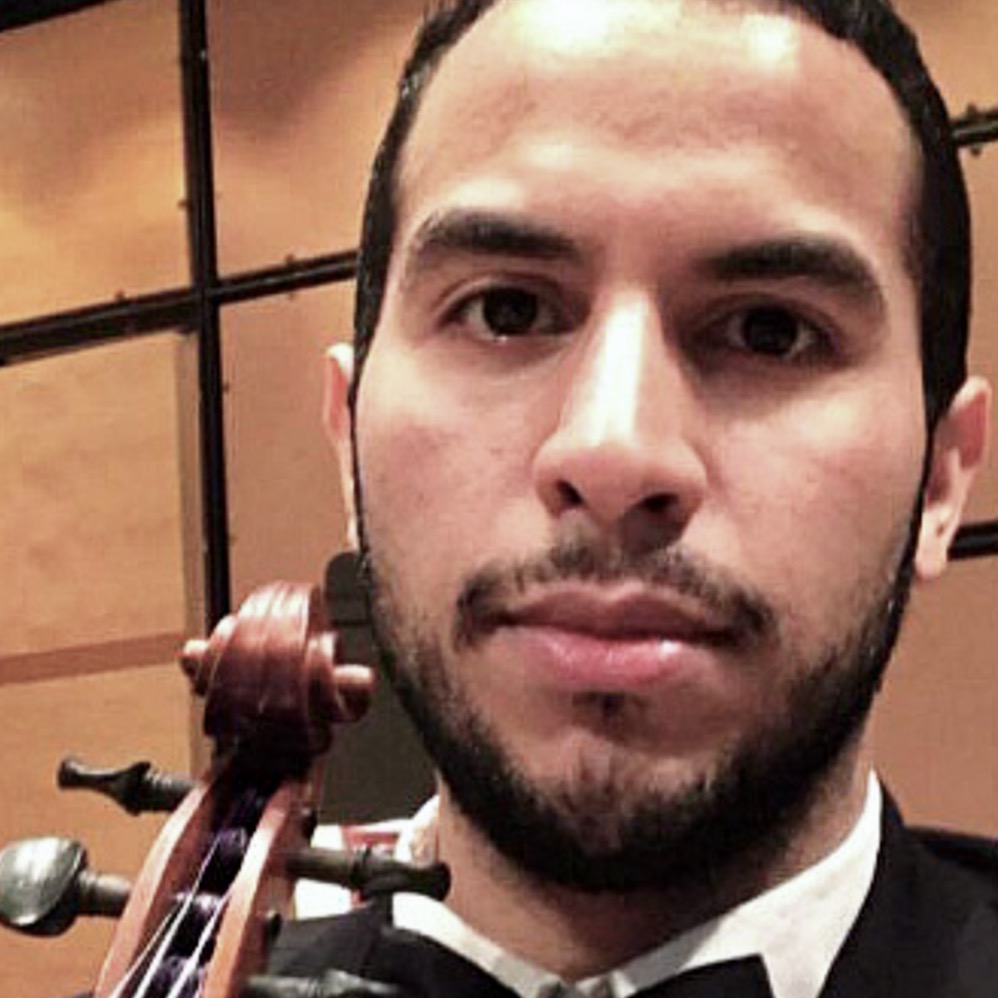 Originally from Venezuela, Carlos Vasquez began his musical studies on violin at the age of 10, and later on clarinet under "El Sistema" the world-renowned program of musical immersive training started in 1975 by José Antonio Abreu. Carlos actively participates in the musical community within Toronto, performing on both clarinet and violin with many orchestras in the GTA including Kindred Spirits Orchestra, Orchestra Toronto, Counterpoint Community Orchestra, Greater Toronto Philharmonic Orchestra, North York Concert Orchestra, Oakville Symphony, among others. Outside of music, he holds a bachelor's degree in Civil Engineering and a Construction Management Post Graduate Diploma.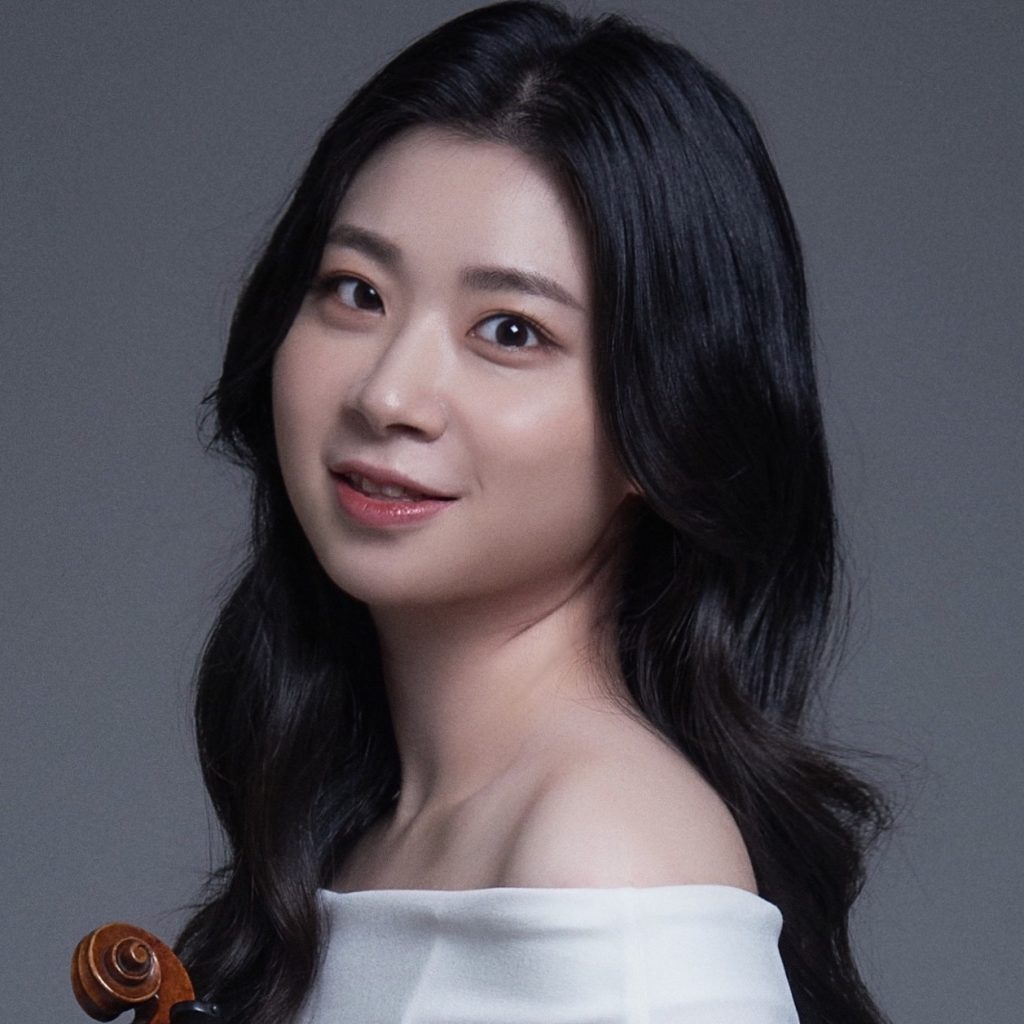 Jieun (Grace) Song has forged a multifaceted career, distinctive in the arts industry as both a dynamic performer and an inspiring educator. She is active violinist with Orchestra Toronto and Scarborough Philharmonic Orchestra in Canada. In addition to her role as a performer, Jieun also dedicates herself to education, imparting knowledge, and passion to junior students. Her commitment to both performance and education showcases the breadth of her contributions to the world of music. Having embarked on her professional journey in 2019, Jieun Song has made significant contributions to the musical landscape. Jieun has showcased her artistry through extensive concert performances in South Korea and Canada, presenting a repertoire that spans recitals, chamber music collaborations, and engagements with various orchestras across different cities. Notably, she played a pivotal role in the 2019 performances of Mozart operas "Le Nozze Di Figaro" and "Don Giovanni" with Orchestra Pan at the renowned Seoul Art Center in South Korea. Jieun Song has been a key member of the Gyeonggi Sinawi Orchestra, adding her musical prowess to the Korea-Russia Year of Cultural Exchanges Closing Performance in 2021 alongside esteemed artists. During her time in South Korea, she also contributed to the musical landscape through engagements with the Seoul National Orchestra, Prime Philharmonic Orchestra, Iksan Symphony Orchestra, W Philharmonic Orchestra, and Jeonju Symphony Orchestra. Her performances graced prestigious venues such as Lotte Concert Hall and the National Art Halls. Jieun earned a master's degree in Violin Performance (MMus) from Ewha Womans University, a distinguished institution in South Korea. Complementing her academic journey, she pursued the International Music Program at Hochschule für Musik, Theater und Medien Hannover in Germany, following her bachelor's degree at Jeonbuk National University in South Korea. Jieun's exceptional talent has been recognized through various awards, including the 2013 Jeonbuk National University String Competition and the 2014 Korea National Student String Contest. She is also the winner at the 2014 Seoul Haneum Music Competition and the 2017 Korean Youth Art Performance Competition.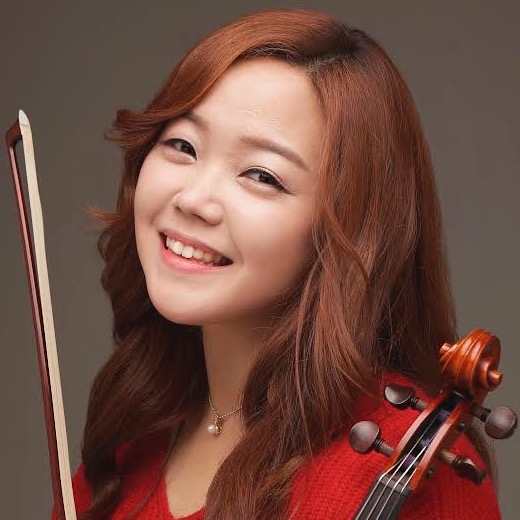 Jenny began studying the violin at age five, and the viola in her early teens. After receiving a Bachelor's Degree  in viola performance in South Korea, she played with several major orchestras in Korea, including the Seoul, Daejeon and Jeju Philharmonic Orchestras. Jenny is the winner of prizes and awards at major music festivals and competitions in Korea. In 2021, she moved to Toronto, where she received additional formal training. She worked as a principal violist with the Korean-Canadian Symphony Orchestra and and teaches violin and viola in Toronto.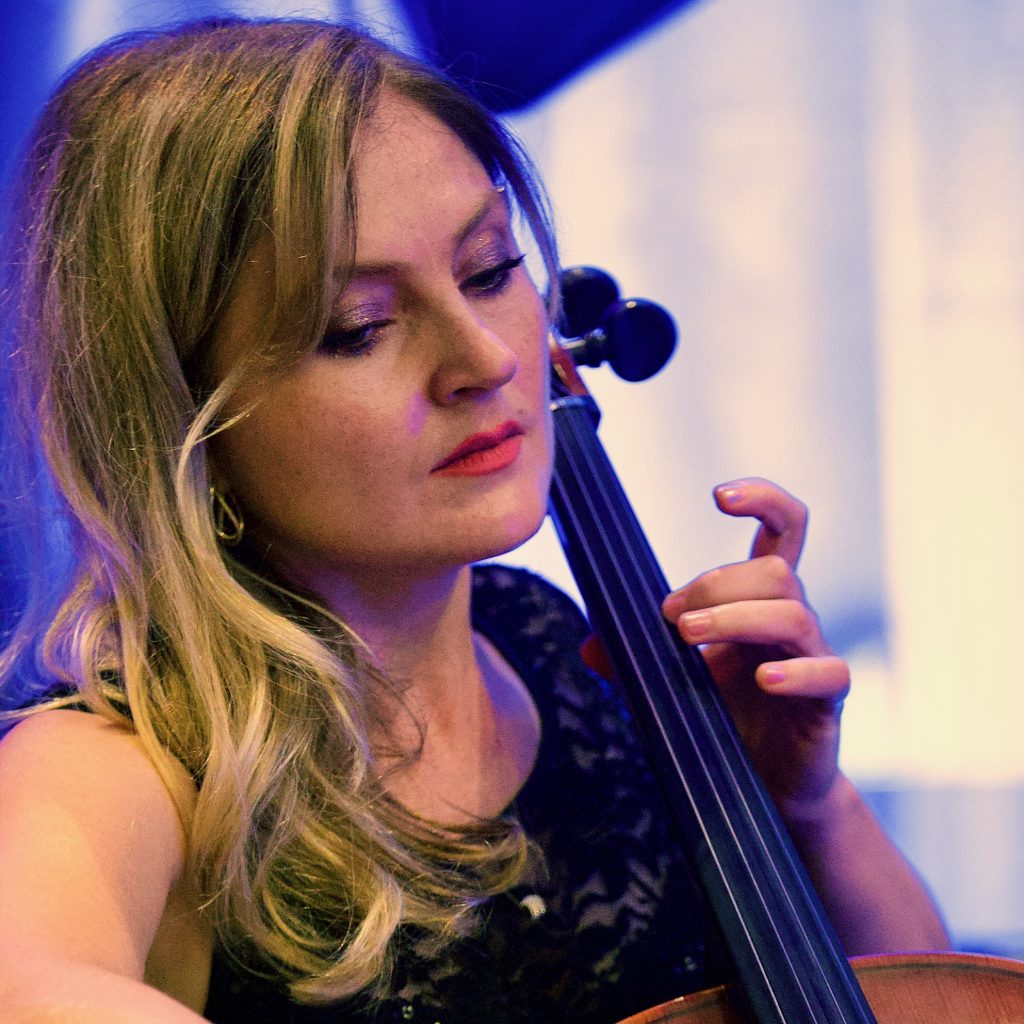 Lusine Navoyan studied cello with Armen Mesropyan at the Tchaikovsky Music School in Yerevan. From 2001 to2006 she studied cello with Aram Talalyan at the Komitas State Conservatory, where she graduated with honours. From 2006 to 2008 she completed postgraduate studies in cello performance. In 2009 and 2010, Ms Navoyan studied with Maria Egelholf and with Vagram Sarajyan. She has performed with the "Baroque" chamber orchestra, the "Naregatsi" chamber orchestra, "Alan Hovhaness" chamber orchestra, "Tagaran" state ensemble for ancient music. Ms. Navoyan has been a visiting musician at the National Opera and Ballet Theatre orchestra in Yerevan.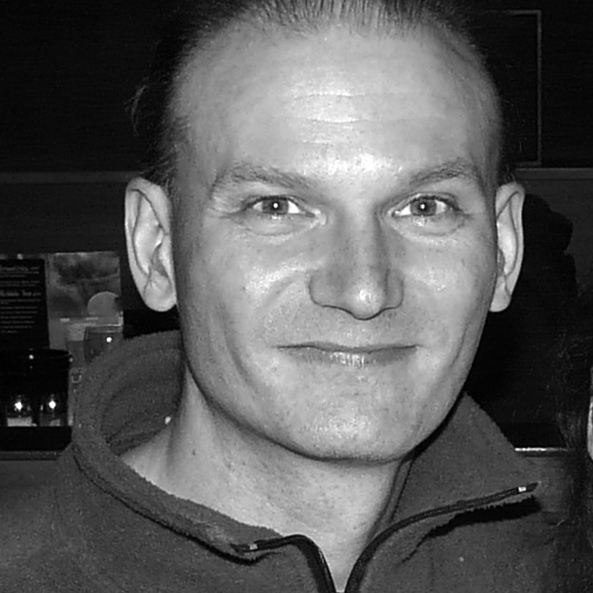 David Gustilov earned his Bachelor of Music degree from the University of Regina in Saskatchewan studying with Steven Mc Lelland. He then attended Indiana University to earn a Masters of Performance with Bruce Bransby, as well as an Artist Diploma from Cincinnati College Conservatory with Albert Laszlo. He attended many summer music camps including Congress of Strings, The Aspen Music Festival, Le Domaine Forget Academy, and Centre díArts Orford. David performed with the Regina Symphony Orchestra for ten years, as well as several seasons with Opera Saskatchewan. Upon moving to Toronto, David has performed as Principal Bass with Korean Canadian Symphony Orchestra, the Oakville Chamber Orchestra, Masterworks of Oakville, and Opera Bel Canto of York. David and his wife enjoy their summers kayaking, swimming, hiking, and working on building projects.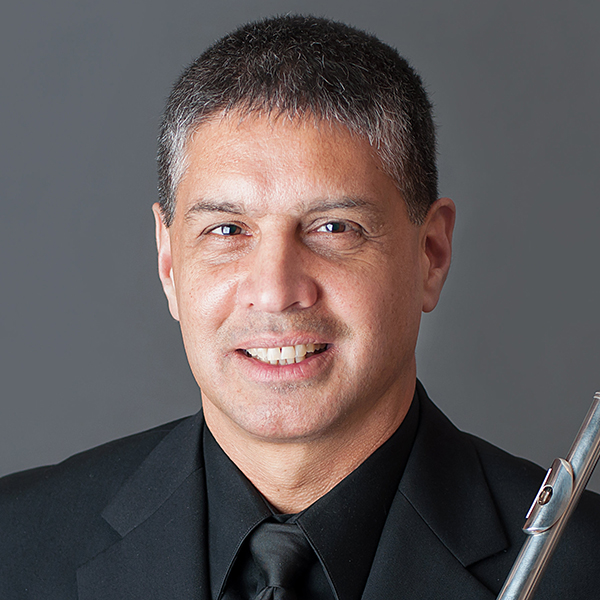 Rodney Gray has served as Principal Flute in the KSO since 2013.  He received a Bachelor of Music and a Masters of Music degree in performance flute from the University of Western Ontario.  He supplemented his learning at the Banff School of Fine Arts, and during several months studying in Paris France with Pierre-Yves Artaud.  Rodney attributes his main learning experience to a two year period of study in the international master class of renowned British flutist Geoffrey Gilbert, former teacher of William Bennett, Trevor Wye, James Galway, and Susan Milan.  Rodney has performed with Orchestra London, London Concert Players Orchestra, Vancouver Island Symphony, and Cambridge Symphony, and has appeared as a recitalist across Canada.  Constantly in demand as a flutist, Rodney performs as the Principal Flutist with the Southern Ontario Lyric Opera orchestra, and is a regular member in the orchestras for the Brampton Musical Theatre, East West Orchestra, and other Toronto based performing groups.  He is an avid supporter of physical fitness and enjoys running and cycling.  Rodney is a frequent performer in the KSO pre-concert recitals and lectures.  He plays an Altus model 1607 flute with a Yamaha head joint.
Associate Principal Flute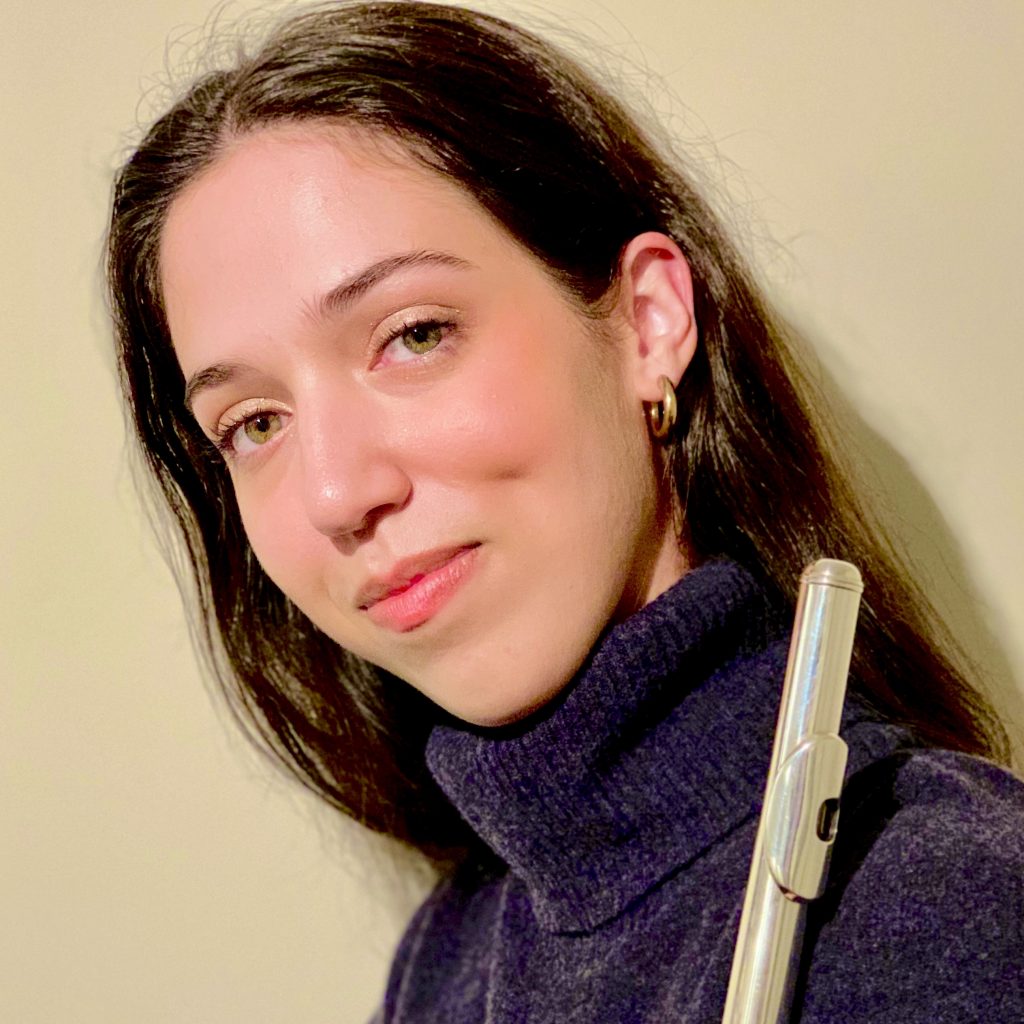 Brooke Ramos White is a graduate from the School of the Arts, Media, Performance, and Design at York University, earning her BFA in Flute Performance. Since childhood, Brooke has had a passion for the arts and learning. Raised in Barrie Ontario, she has studied flute performance for the past 10 years. Throughout her degree she had the pleasure of being a member of the York University Symphony Orchestra as well as the York University Wind Symphony and Wind Ensemble. She has performed in wind quintets, flute choirs, as well as with her piano trio; Solaris Trio. Brooke has studied flute performance in Toronto with Barbara Ackerman, and has had the enjoyment of performing in masterclasses with Dr. Patricia Wait, as well as the Artistic Flutist Masterclass at the Eastman School of Music. Brooke is a proud recipient of the Patricia and Robert Martin Scholarship Award in recognition of outstanding adjudicated performances, the Peggie Sampson Award for academic achievements in music history studies, as well as the Musicfest Canada Nationals Award for outstanding musicianship.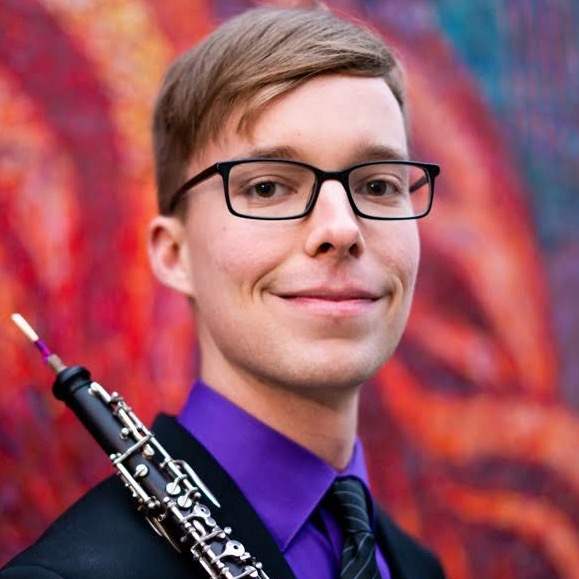 Tyler Romesberg holds a Bachelor's degree in Music Education from the University of North Texas and is currently pursuing graduate studies in Oboe Performance at the Glenn Gould Professional School in Toronto. Romesberg has performed with the Amarillo Symphony as 2nd Oboe/English Horn, with the Lone Star Wind Orchestra as 2nd oboe/English Horn, and he is currently the principal oboist of the Oakville Symphony. Tyler Romesberg has recorded professionally with the internationally acclaimed chamber group Imbroglio Sextet on their album Greetings from Gran Hostal El Chiscon, as well as with the UNT Wind Ensemble on the album Fiestas. During his time at UNT, Romesberg won the UNT Chamber Music Competition as a member of a woodwind quintet, and he was a finalist in the UNT Concerto Competition. Outside of school, he has also attended Rocky Ridge Music, the Curtis Mentorship Program, the 2020 Eastern Music Festival Virtual Session, and the International Lyric Academy in Vicenza, Italy. As a teacher, Tyler Romesberg served as an oboe instructor for Carroll ISD from 2019-2022 and the double reed instructor for Aubrey ISD in 2022. As part of these positions, Romesberg taught virtual and in-person lessons for beginner, middle school, and high school oboists and bassoonists, as well as masterclasses, reed making classes, and a combined beginner double reed class. Beyond the classroom, Romesberg served as the oboe instructor at Ecole de Musique Ste. Trinité in Mirebalais, Haiti, during the summer of 2018. Tyler Romesberg's primary teachers are Sarah Jeffrey, James Ryon, and Anita Juilianna, and he has also studied with Katharine Needleman, Eric Ohlssohn, and Peter Cooper. As a masterclass participant, Romesberg has performed for Richard Woodhams, Nancy King, and William Welter. When he is not making reeds or practicing, Romesberg loves to be outside, and he enjoys hiking, cycling, kayaking, and running.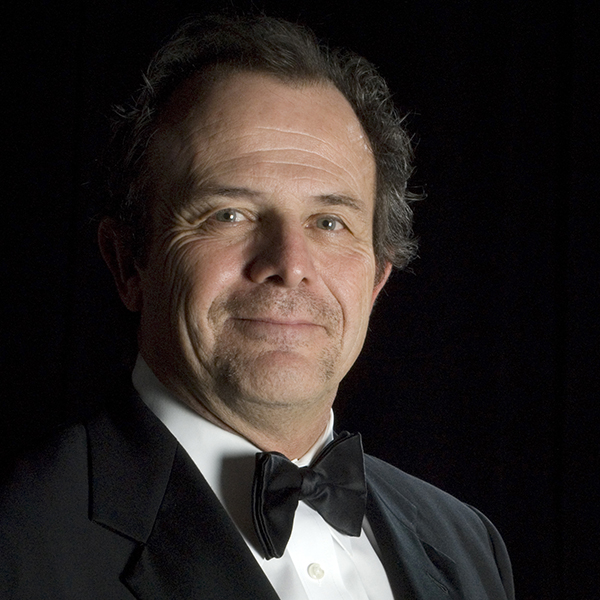 Carmen Gassi has earned a Master of Music in Clarinet performance degree, a Bachelor of Music in Theory and Composition, and a Bachelor of Education from the University of Western Ontario. He has studied with Jerome Summers, Robert Riseling, and Imre Roszanyi. Mr. Gassi has performed with the Brampton Symphony Orchestra, Mississauga Symphony Orchestra, Oakville Symphony Orchestra, Brampton Lyric Opera, Opera Kitchener, Meadowvale Theatre, and others. An accomplished composer, Mr. Gassi wrote Diversions for Woodwind Quintet and The Last Tournament for a Brass Quintet (both published by Eighth Note). He has also been conductor of the Halton Senior Winds Honour Band, assistant conductor of Brampton Symphony Orchestra and Brampton Youth Orchestra, and Head of Arts & Moderns at the Halton District School Board.
Associate Principal Clarinet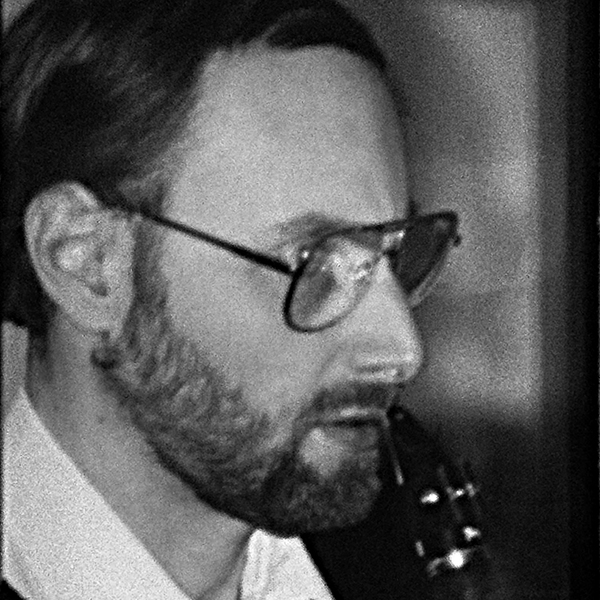 Leonard Corsini graduated from the University of Toronto with an Honours degree in Physics and Mathematics and a Bachelor of Education. Mr. Corsini has performed with the North York Concert Orchestra and the Oakville Symphony. For 20 years he was a member of the Taffanel Wind Ensemble which performed chamber music in a variety of venues including Roy Thomson Hall and the McMichael Gallery in Kleinberg. Musical theatre orchestras have included productions of Little Shop of Horrors, Seussical and the Gilbert and Sullivan repertoire. Mr. Corsini has also performed with the Northdale and the North York Concert Bands and is currently principle clarinetist with the Markham Concert Band.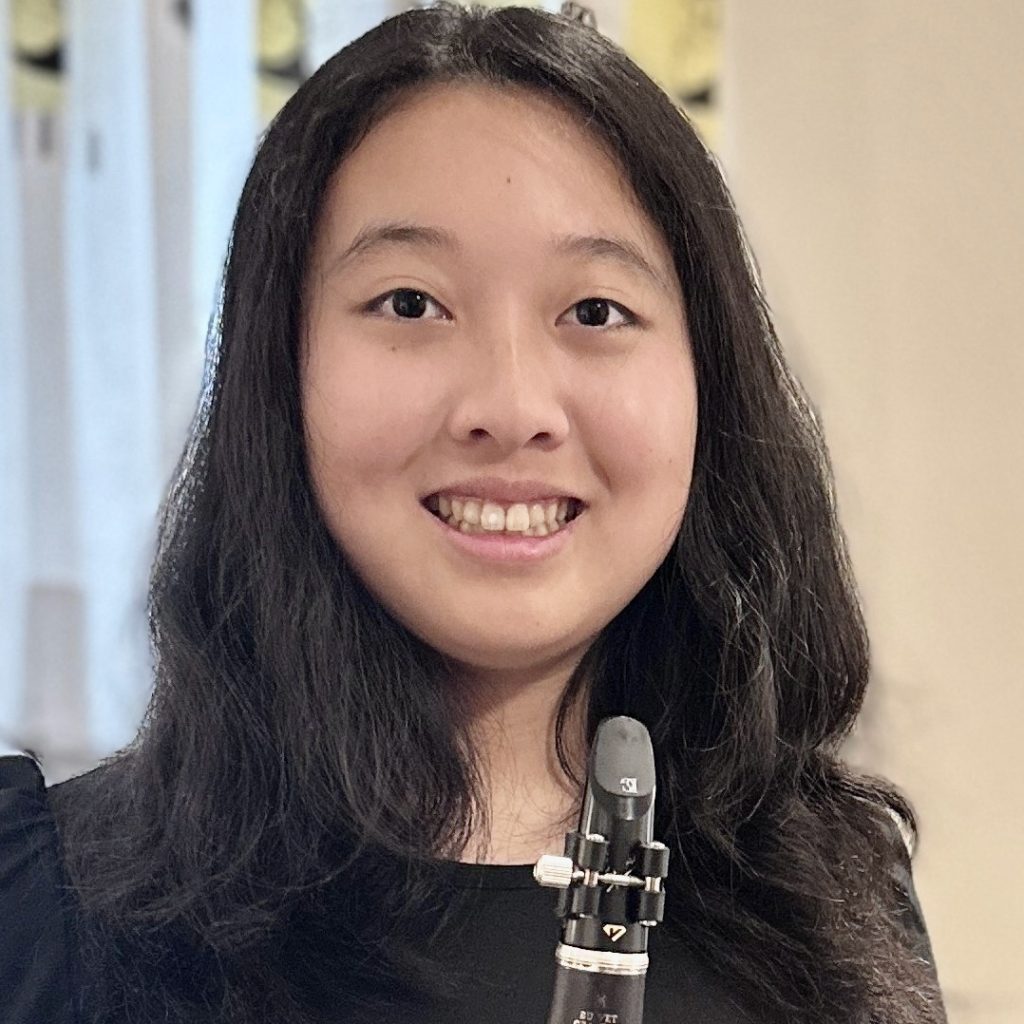 Michelle Jin's musical journey began at the age of 3 when she started learning the piano, followed by the clarinet at the age of 10. Michelle has performed as a soloist and as a member of the Toronto Youth Wind Orchestra. She is a frequent award winner in regional, provincial, and national music festivals. Some notable achievements include the prestigious Kindred Spirits Orchestra Award for Performing Arts, the First Place Award in the Ontario Music Festivals Association Provincial Finals, and both National and Regional Gold Medals from the esteemed Royal Conservatory of Music. 
In pursuit of her passion, Michelle is set to embark on the senior woodwinds program of the RCM's Taylor Academy in September 2023. Additionally, she is working on her RCM piano ARCT program. Beyond her musical pursuits, Michelle finds joy in various activities such as reading, drawing, and skiing.
Doug Fleming has earned a Bachelor of Music in Bassoon Performance degree from the University of Toronto under the tutelage of Eric Hall. His recent performance experiences include a principal bassoon full-time tenure at Vera Causa Opera/FUSE Art, as well as performances with the Stratford Symphony Orchestra, the Kicthener-Waterloo Chamber Orchestra and solo appearances with the Guelph Youth Symphony Orchestra. 
Associate Principal Bassoon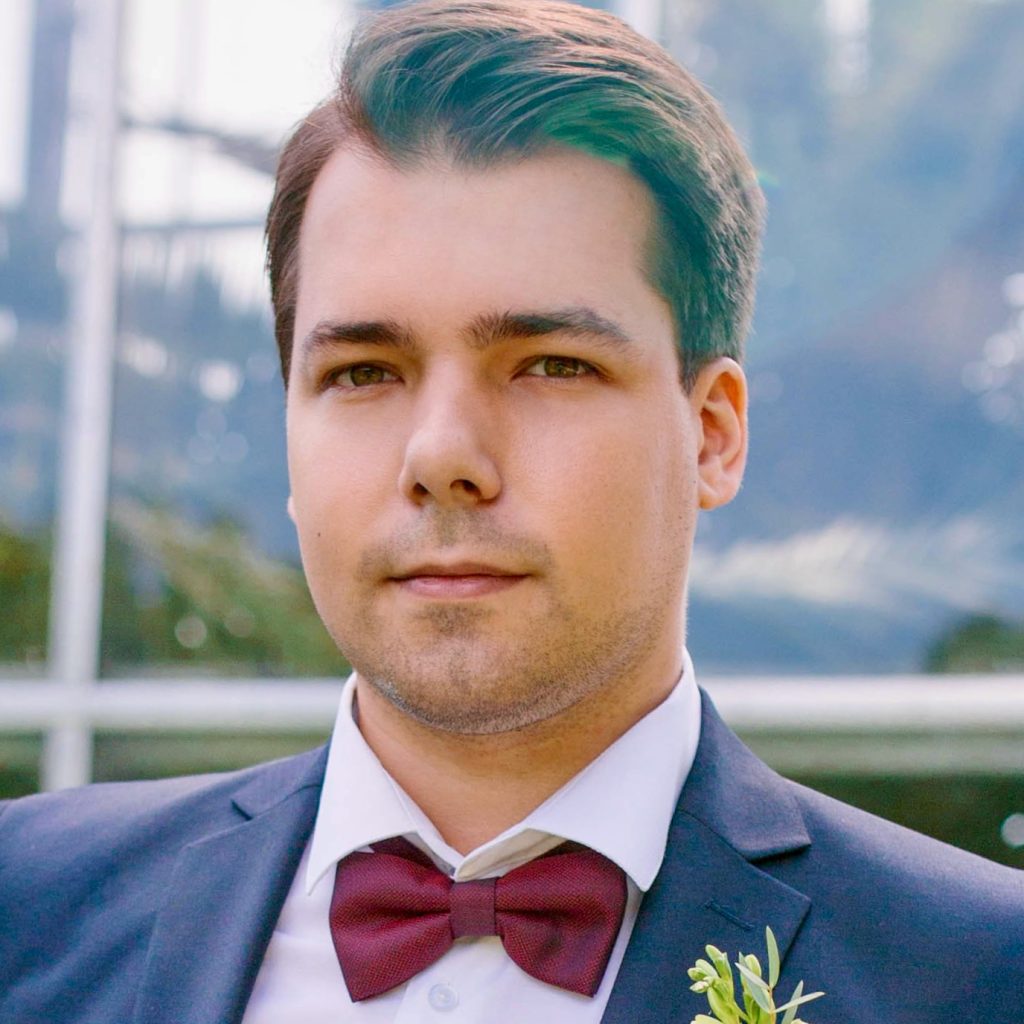 Rostislav Tikhov has earned a Bachelor's degree in saxophone performance from the Kaliningrad Music College and a Master's Degree in bassoon performance from the Saint-Petersburg Conservatory. While studying at the Conservatory, he was offered a position of bassoonist in the Sergei Stadler's Saint-Petersburg Symphony Orchestra, where he had worked for 3 years and perform in various concert halls throughout Europe and China under the direction of illustrious conductors Fabio Mastrangelo and Aleksander Titov.
Giancarlo Binetti is a professional musician in the Toronto music community focused on French Horn performance and conducting. He has performed with the York University Symphony Orchestra and Wind Ensemble, Rouge River Winds Community Band, and the Toronto Youth Wind Orchestra as a section leader. Giancarlo has also performed with the Hamilton Philharmonic Youth Orchestra, Oakville Symphony Youth Orchestra and Oakville Symphony Orchestra as a guest musician. Giancarlo frequently participates in local chamber music projects and currently manages the brass quintet hired for York University's convocation ceremonies. Originally from Markham, Giancarlo received his B.F.A and M.A. degrees from York University. He is also a registered teacher with the Royal Conservatory of Music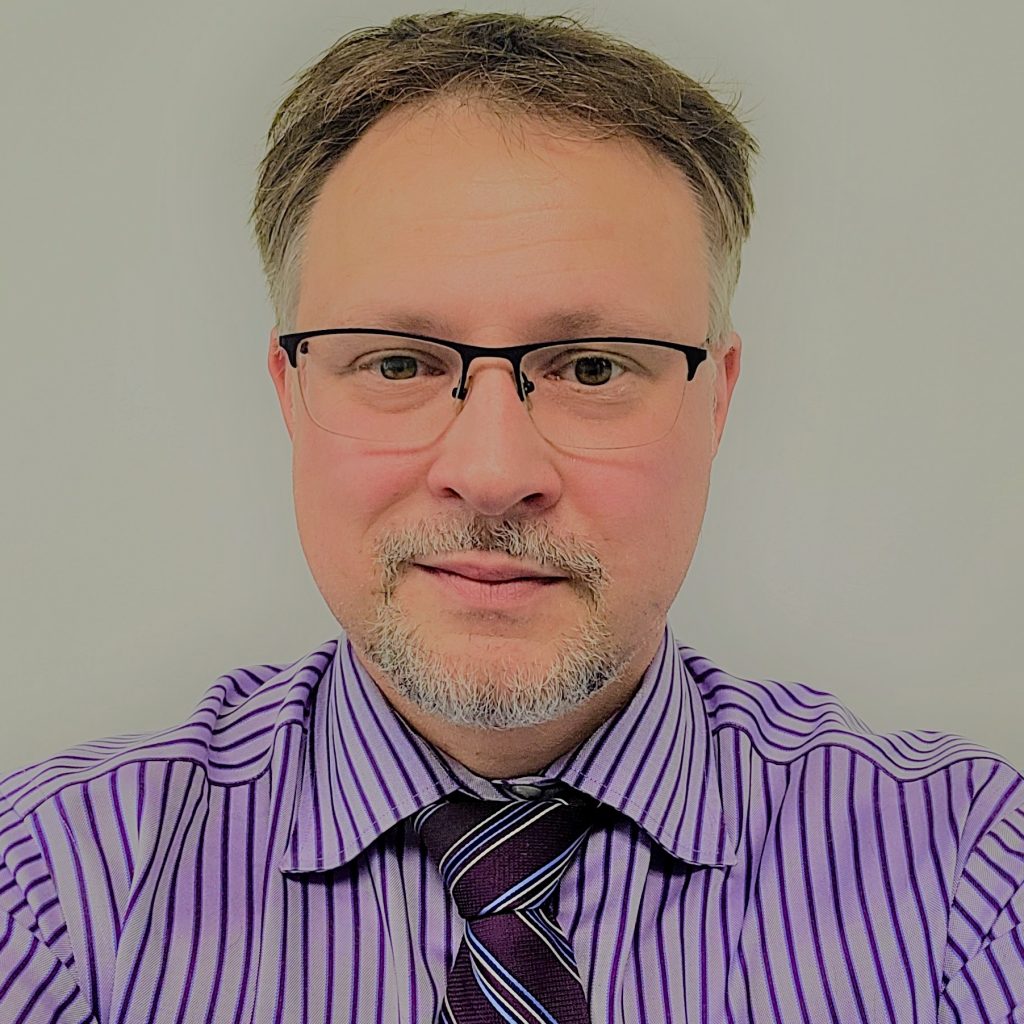 Gilles Thibodeau grew up in the Northern town of Kapuskasing, Ontario.  Having discovered the horn at the age of 14, he instantly fell in love with the instrument, and never looked back.  From the University of Western Ontario to the Glenn Gould School of the Royal Conservatory, he honed his craft and learned the ropes. An active orchestral freelancer, teacher and chamber musician, Gilles is also a senior administrator in the post-secondary education sector. 
Associate Principal French Horn​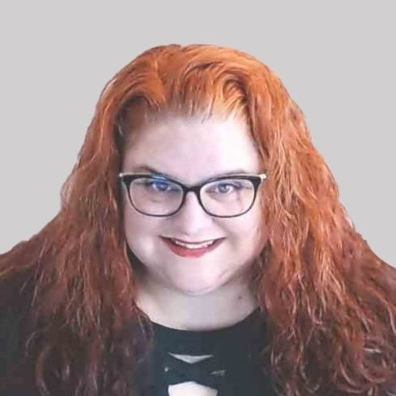 Rebecca Whiteside has been playing the French Horn for over 35 years in various ensembles in Canada and the United Kingdom. She studied with Dan Gress while growing up in Ottawa and was a member of the Ottawa Youth Orchestra from 1989 to 1993. While pursuing a degree in Engineering at Queen's University, Rebecca started playing horn semi-professionally with the Kingston Symphony Orchestra and was a full member of the orchestra from 1994 to 2003. She left Kingston in 2003 when her engineering career took her to England but while in the UK, she played in various ensembles in Derby and Nottingham most notably, the Nottingham Symphonic Winds and occasionally, the Nottingham Philharmonic Orchestra. Since returning to Canada in 2005, in addition to the KSO, Rebecca has been a member of the Brampton Symphony Orchestra, Brampton's Rose Orchestra and the North York Concert Orchestra.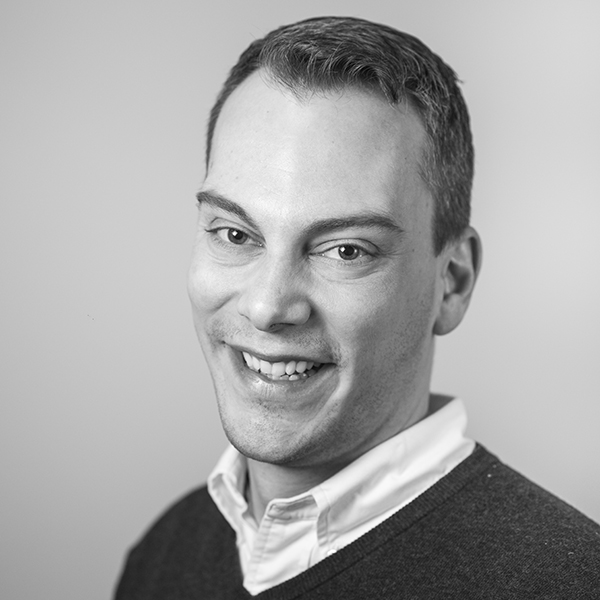 Darryl Dinniwell began studying Horn at the age of 14. Under the training of Harcus Hennigar, he has won such awards as the Ontario Grade 9 Brass Silver Medal from the Royal Conservatory of Music and two time winner of the Top Senior Brass Instrumentalist from the Barrie Kiwanis Music Festival. Darryl played with the Toronto Symphony Youth Orchestra, the Huronia Symphony Orchestra, the Barrie Concert Band, and the University of Toronto Wind Orchestra. Aside from Horn, Darryl also plays piano and harpsichord.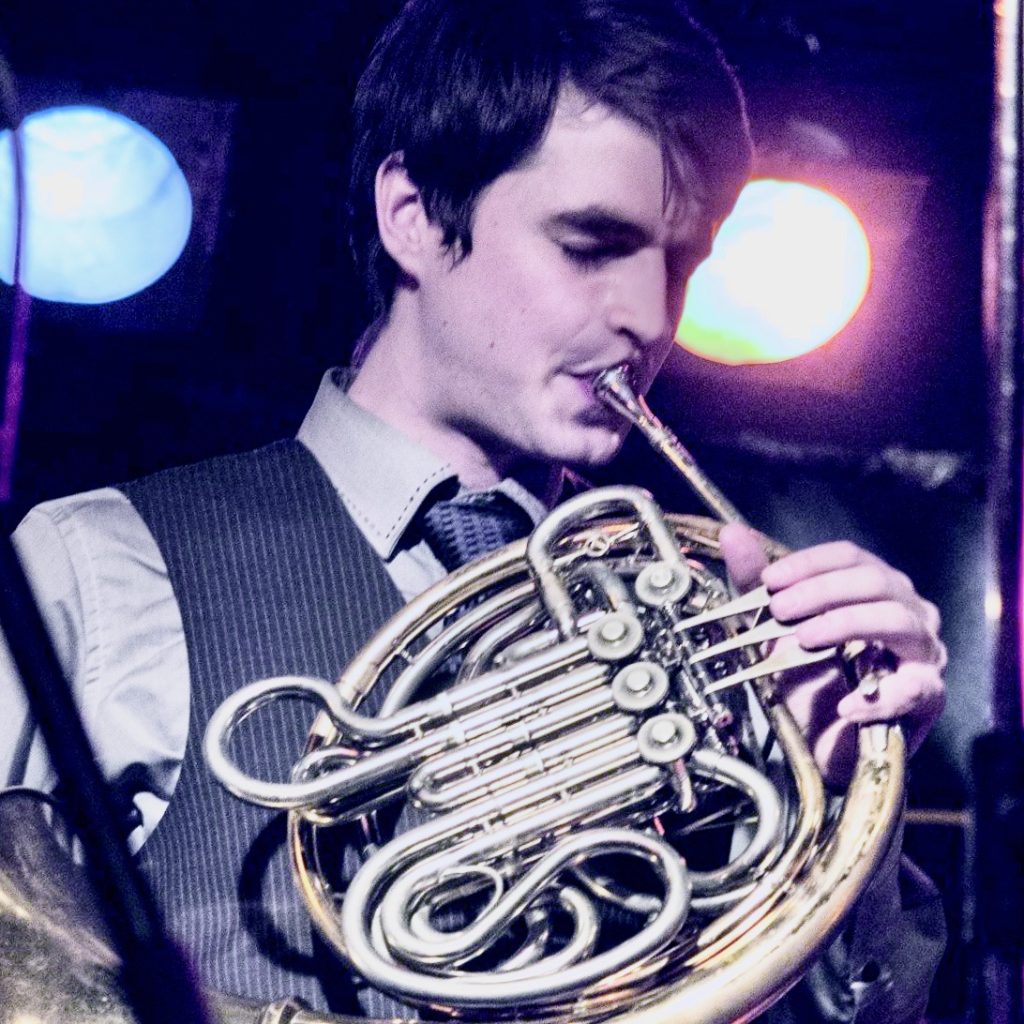 Joel Eric Szabo is a freelance Hornist and muti-instrumentalist based in the GTA. He began studying music at the age of 7, starting with piano and then trumpet and French Horn. Eric studied French Horn performance at York University under the tutelage of James MacDonald. Eric completed his undergraduate degree in French Horn at the University of Toronto under Gabriel Radford. Eric performed with the Wind Ensemble, Symphony Orchestra (UTSO), opera, and chamber ensembles and is a founding member of brass powered rock band Turbo Street Funk.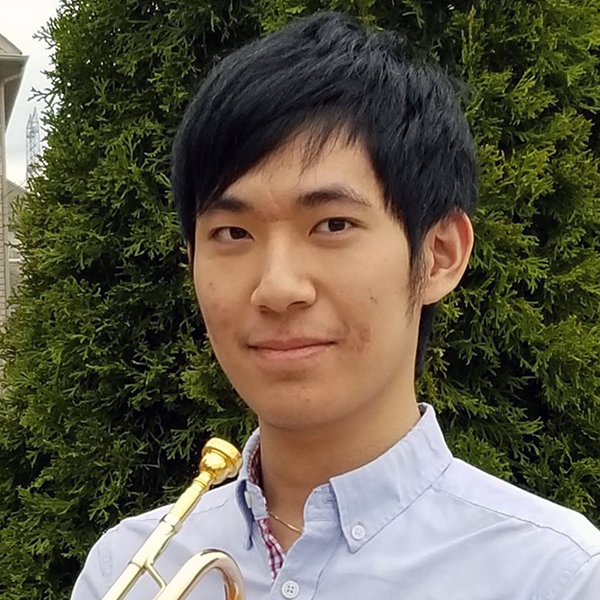 Brian Lo started learning piano at the age of 5 and trumpet at the age of 8. He was part of his school's jazz band and performed in numerous concerts while winning many awards in various inter-school competitions. He has passed the Grade 10 piano examination at the Royal Conservatory of Music. During his university years, he continued to study trumpet and conducting privately while pursuing a degree in accounting. He is currently also a member of the Canadian Sinfonietta youth orchestra. Brian appreciates various athletic activities and has won two silver medals in track-and-field inter-school competitions. He also enjoys creative writing, film making, and swimming.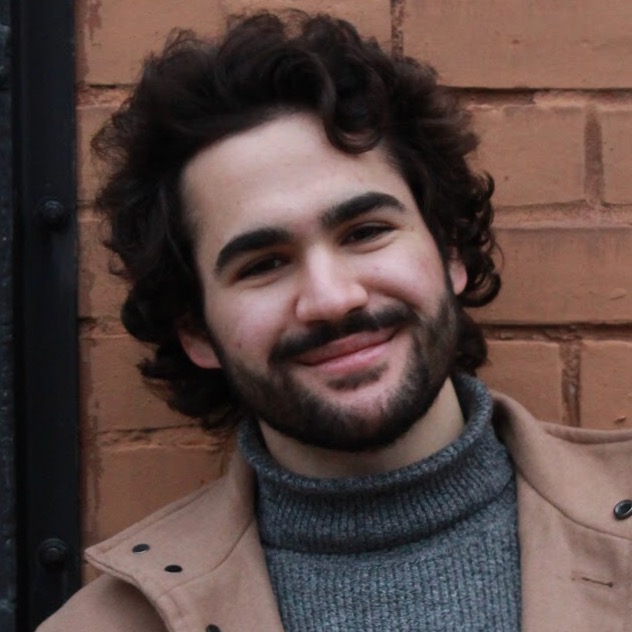 Andrei Lipoczi is a brass educator and performer based in the Greater Toronto Area. Hailing from Scarborough, he has experience teaching and performing in both small settings and in large groups. In recent years, Andrei has performed with the Toronto Symphony Youth Orchestra, University of Toronto and York University Symphonies, and the Etobicoke Philharmonic. In addition to being a performer, Andrei is also a passionate educator. He teaches at The Music Studio in Etobicoke and has acted as assistant conductor of the University of Toronto Philharmonic and director of the St. Patrick CSS Jazz Ensemble. He has helped in organizing performances with both ensembles, working in large group rehearsals and small group sectionals. Andrei has also participated in teaching workshops at the high-school and elementary school level, helping students early on in their brass playing journeys.
Associate Principal Trombone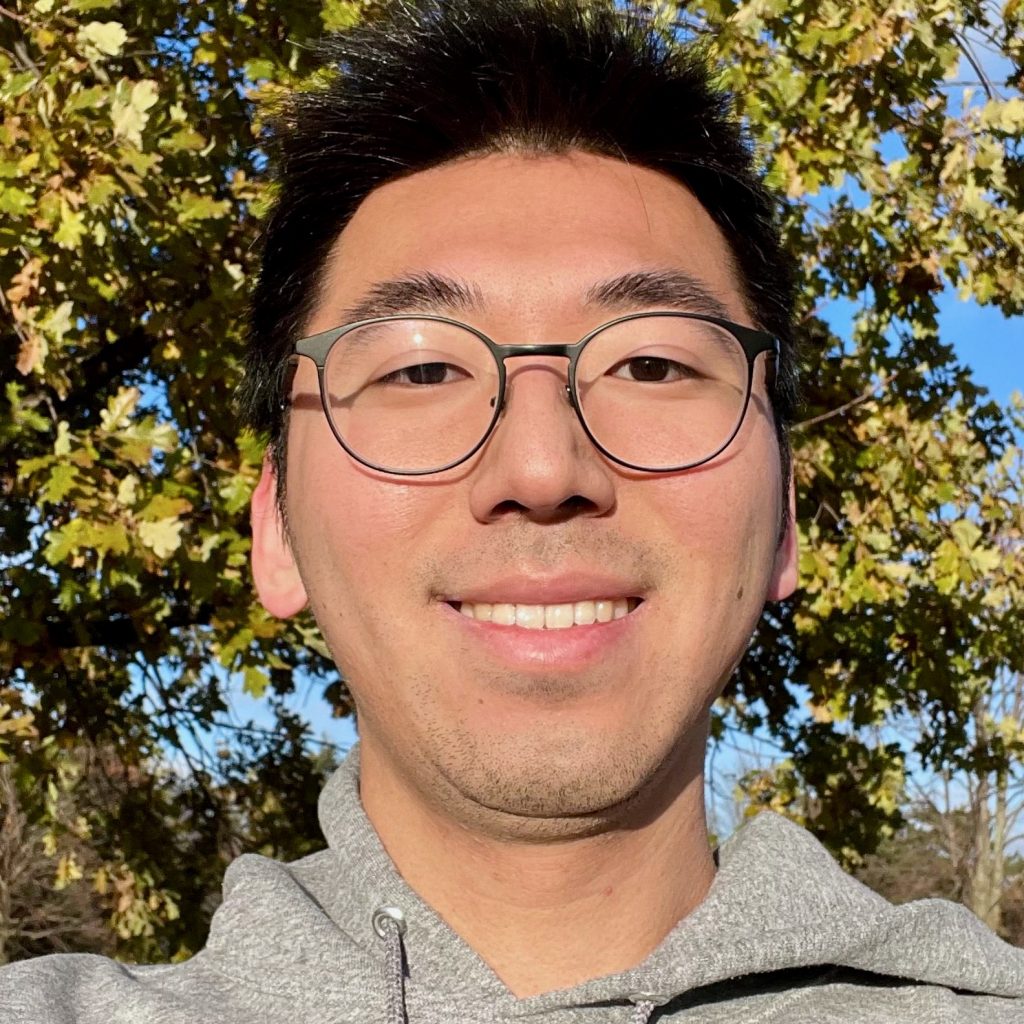 Jason Zhang began his studies in trombone playing at the age of 11. He was a member of the Toronto Symphony Youth Orchestra and the Denis Wick Canadian Wind Orchestra. He has received numerous awards from festivals and competitions, such as the Toronto Kiwanis Music Festival and the Ontario Music Festivals Association Finals, both as a soloist and in trombone quartets. Outside of music, Jason studies biomedical engineering at the University of Toronto. He is also an avid runner and Quizbowl player.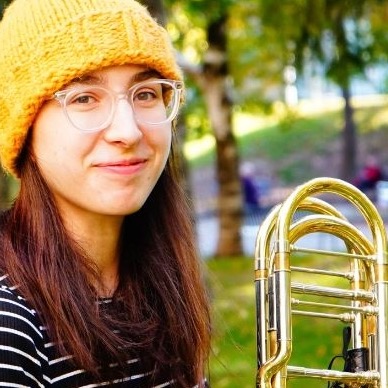 Hanna is pursuing a Master in Music Performance (trombone) degree at the University of Toronto. She has received a Bachelor of Music degree with a Minor in English from Mount Allison University. She is the recipient of many awards for both performance and academia. Most recently, she received the New Brunswick Arts Council Classical Music Scholarship, the Ina Mitton Prize for Excellence in Winds and Brass. She is also a two-time winner of the prestigious Mary McKean Scholarship. Hanna has also demonstrated her abilities as a researcher and writer through an Independent Student Research Grant and by winning the coveted Canadian Graduate Scholarship (SSHRC). She currently performs with Orchestra Toronto, Kindred Spirits Orchestra, and the Scarborough Philharmonic. When not rehearsing and performing, Hanna can often be found playing board games, reading, or knitting socks for friends and family.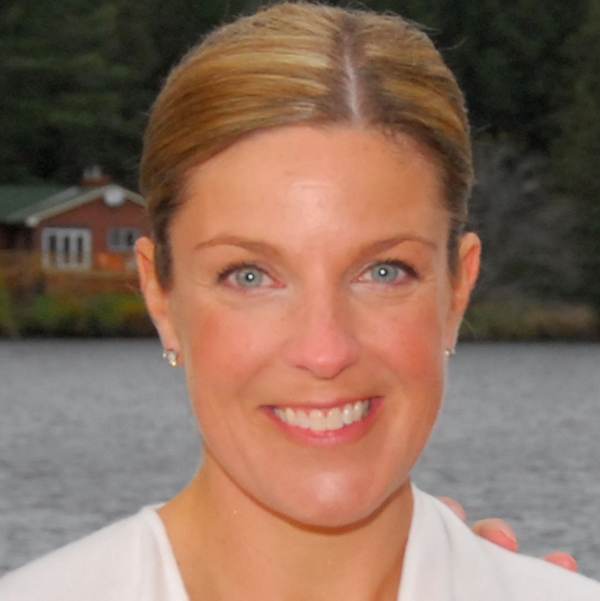 Playing the tuba for over 30 years, Ms. Christine Caccavella started her studies in high school with Jane Maness (Kitchener-Waterloo Symphony) and continued at the University of Western Ontario with Claudio Engli. She has performed with the Guelph Youth Orchestra, the Kitchener-Waterloo Youth Orchestra, the Metropolitan Silver Band, and the North York Concert Orchestra. She also recorded for the children's television series Ruffus the Dog, and has performed Tubby the Tuba with Sharon, Lois, and Bram.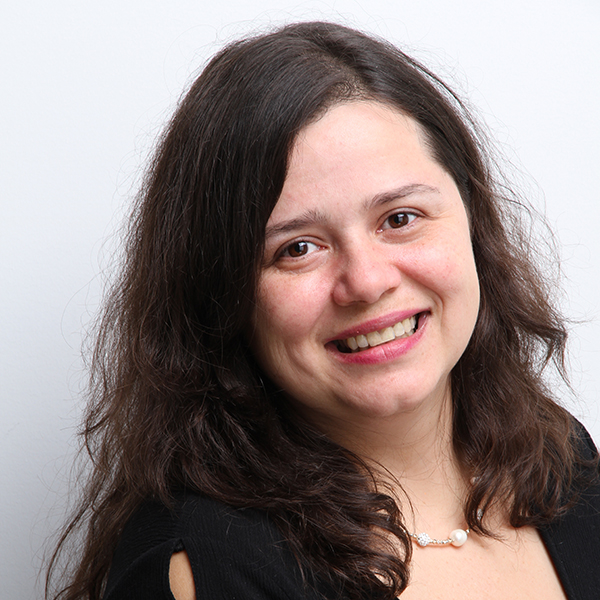 Antonia de Wolfe has graduated with a degree in piano performance from the George Enescu Institute of Music in Bucharest, Romania and, later, with another degree from the Central School of Music affiliated with the P. I. Tchaikovsky State Conservatory in Moscow. She has also graduated from the Academia Nazionale di Santa Cecilia in Rome, where she studied with Sergio Perticaroli, and has earned a Master in Music (piano performance) degree from the University of Toronto. In addition, Ms. de Wolfe has studied with Maestro S. Petricaroli at Mozarteum Hochschule für Musik in Salzburg (Austria). Ms. de Wolfe has given several recitals and concerts in some of the finest concert halls in Bucharest, Moscow, Rome, Paris, Salzburg, and Toronto. She has also taught piano at the Columbus Centre, Cosmo school of Music, and Koffler Music School. As a collaborative pianist and accompanist, she has been in great demand for several productions of the Centuries Opera Association, Toronto Opera Repertoire, Palestrina Choir, Etobicoke Centennial Choir, and others.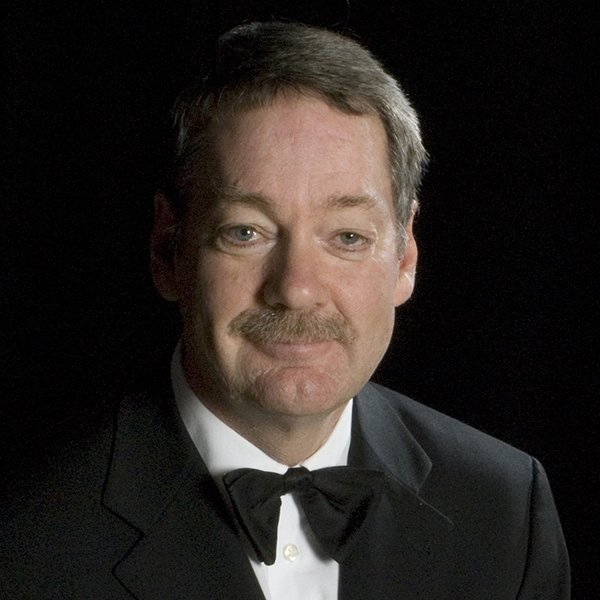 Bruce Reid has performed for over 25 years with various community orchestras as timpanist and percussionist, such as East York Symphony Orchestra, Etobicoke Symphony Orchestra, Mississauga Symphony Orchestra, Brampton Symphony Orchestra, Brampton Lyric Opera, NYCO Symphony Orchestra, Brampton Festival Singers, and Counterpoint Community Orchestra.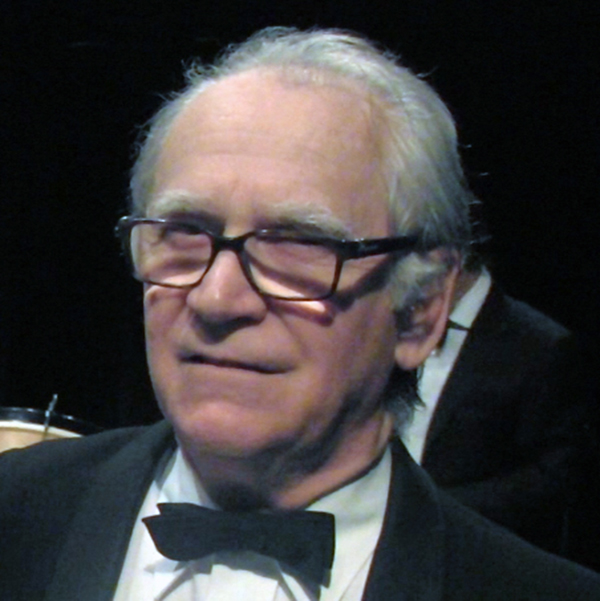 Paul M. Mouradian was born in St. Catharines Ontario and started playing drums since he was 7 years old. He holds a music performing degrees from the State University of New York at Buffalo, Manhattan School of Music, and Artists Diploma from Freiburg Musikhochschule Freiburg Germany. He enjoyed playing music both as a free lance percussionist and timpanist in the U.S., Germany, France, and England. Mr. Mouradian's musical interests are broad and include performing operatic and symphonic repertoire, Broadway musicals, contemporary music, chamber music, steel band, African Drumming, popular and jazz music. In his leisure time, he enjoys studying law and politics and spending time with his wife Suzanne, son Peter and daughter Joanne.