Israelievitch plays Beethoven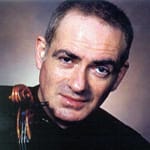 Saturday, November 6, 2011 at 8:00 p.m.
CBC Glenn Gould Studio
KSO Music Director Maestro Kristian Alexander opens the season with Beethoven's cheerful Symphony No. 8. Internationally renowned violinist Jacques Israelievitch plays Beethoven's famous Violin Concerto. A splendid night not to be missed! Kristian Alexander, conductor Jacques Israelievitch, violin Alexa Petrenko, host Beethoven, Prometheus Creatures Overture, op. 43 Beethoven, Concerto for violin and orchestra, op. 61 Beethoven, Symphony No. 8, op. 93
Celebrate the Holiday Season with the KSO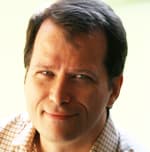 Friday, December 17, 2011 at 8:00 p.m.
Markham Theatre for the Performing Arts
Open Dress Rehearsal
Monday, December 13, 2011 at 7:30 p.m.
Unionville Old Library Centre
Dazzling Holiday favourites by Bach, Vivaldi, and Handel surround a Canadian premiere of the cheerful Two Hanukkah Songs by the American composer Adam Grossman and the lamenting Voice for Hope by the Canadian composer Larysa Kuzmenko. Share a glass of Champagne and hors-d'oeuvres with the KSO musicians and supporters, after the concert.
Kristian Alexander, conductor
Katerina Tchoubar, soprano
Cheryl Campbell, soprano
Marta Herman, mezzo-soprano
Loralie Kirkpatrick, mezzo-soprano
June Garber, host
Village Voices
Joan Andrews, artistic director
Handel, Overture to Messiah J.S. Bach, Kleines Magnificat BWV Anh. 21 Kuzmenko, Voice for hope Grossman, Two Hanukkah Songs Vivaldi, Gloria RV 589′
Beethoven's Seventh Symphony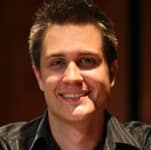 Saturday, February 19, 2011 at 8:00 P.M.
CBC Glenn Gould Studio
Maestro Kristian Alexander leads Kindred Spirits Orchestra in Beethoven's most spontaneous Symphony, the Seventh, that Richard Wagner depicted as an "apotheosis of the dance". Samuel Bisson performs Haydn's virtuosic and emotionally intense Concerto for cello and orchestra. An evening of sheer joy and delight. Kristian Alexander, conductor Samuel Bisson, cello Alexa Petrenko, host Mozart, Così fan tutte overture, K. 588 Haydn, Concerto for Cello and Orchestra No. 1 Beethoven, Symphony No. 7 in A major, Op. 92
Beethoven's "Pastoral" Symphony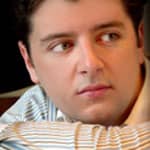 Saturday, April 30, 2011 at 8:00 P.M.
CBC Glenn Gould Studio
Beethoven's bucolic "Pastoral" Symphony No. 6 is paired with one of Mozart's greatest piano concerti, performed by Darrett Zusko. Mozart's Overture to The Abduction from Seraglio opens a marvelous evening of passion and excitement.
Kristian Alexander, conductor
Darrett Zusko, piano
Alexa Petrenko, host
Mozart, Die Entführung aus dem Serail overture, K. 384
Mozart, Concerto for piano and orchestra No. 24, K. 491
Kulesha, Divertimento
Beethoven, Symphony No. 6, Op. 86
Mozart's "Coronation" Mass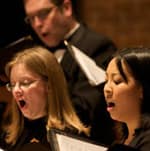 Saturday, June 25, 2011 at 8:00 P.M.
CBC Glenn Gould Studio
Mozart, Mozart, and Mozart. Three astounding jewels of the composer's craft: the powerful overture to "Don Giovanni", his last symphony, No. 41 ("Jupiter"), and the majestic "Coronation" Mass featuring a stellar cast and the celebrated Voices Choir. Kristian Alexander, conductor Cheryl Campbell, soprano Claudia Lemcke, mezzo soprano Stanislav Vitort, tenor Mark Hamilton, bass Voices Choir Ron Cheung, choir director Alexa Petrenko, host Mozart, Don Giovanni overture, K. 527 Mozart, Symphony No. 41 "Jupiter", K. 551 Mozart, Mass in C ("Coronation"), K. 317
Markham New Music Festival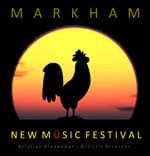 Saturday, May 7, 2011 at 8:00 P.M.
Varley Art Gallery
Varley Art Gallery presents Carol Wainio: The Book, a visual artist's research into the history and evolution of fairytales. These multi-faceted works explore the changing nature of illustrations, but also serve as a point of departure for a reflection on contemporary concerns linked to globalization, poverty and the environment. Kindred Spirits Orchestra, under the baton of Maestro Kristian Alexander, compliments the exhibition with a performance of contemporary music by Sibelius, Morawetz, and Dohnányi. Share a glass of Champagne with the musicians after the concert in celebration of Mother's Day. Kristian Alexander, conductor Sona Kaltagian, violin Daniela Gassi, viola Rachel Gauntlett, cello Carmen Gassi, clarinet Adam Gaw, French horn Hasmig Surmelian, piano Morawetz, Overture to a fairy tale Sibelius, Pelléas et Mélisande Suite, Op. 46 Dohnányi, Sextet, Op. 37
North York Music Festival Gala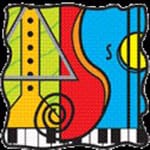 Saturday, May 28, 2011 at 3:00 P.M.
Lawrence Park Church
Winners of the 2011 Concerto Competition perform with the Kindred Spirits Orchestra during the closing ceremony and Gala concert of North York Music Festival. Keith Reid, conductor Anson Hui, piano William Bellehumeur, piano Lee Ramsay, mezzo-soprano Mozart, Concerto for piano and orchestra No. 20 Saint-Saëns, Concerto for piano and orchestra No. 2 Gluck, J'ai perdu mon Eurydice (Orfeo)