Tchaikovsky's Piano Concerto No. 1
Opening Night Gala and Silent Auction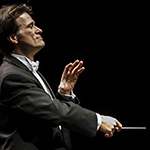 Saturday, October 29, 2016 at 8:00 P.M.
Flato Markham Theatre for the Performing Arts
Join the Kindred Spirits Orchestra in celebrating the opening concert of the season. Start the evening off in style with an opening night gala followed by music of firsts. Beethoven's first and only opera he wrote, Leonore, later renamed Fidelio, begins with an exuberant overture he revised three times. Acclaimed pianist Michael Berkovsky joins the orchestra for the first (and most illustrious of Tchaikovsky's three) Piano Concerto No. 1. Due to unfortunate circumstances Rachmaninov's Symphony No. 1's premiere was received so poorly that it would not be performed again in his lifetime; since 1945 the work has resurfaced and been performed by all major orchestras to the delight and praises of audiences. Kristian Alexander | conductor Michael Berkovsky | pianist Alexa Petrenko | host (Nation's Classical 96.3 FM radio) 7:00 p.m. Silent auction begins in the foyer of Markham Theatre and closes at 9:30 pm 7:15 p.m.Prélude (pre-concert recital) 7:30 p.m. Pre-concert talk Intermission discussion with Alexa Petrenko and Michael Berkovsky Post-concert live jazz with complimentary glass of Champagne  Beethoven, Leonore overture No. 3 Tchaikovsky, Concerto for piano and orchestra No. 1, Op. 23 Rachmaninoff, Symphony No. 1, Op. 13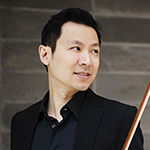 Saturday, December 17, 2016 at 8:00 P.M.
Flato Markham Theatre for the Performing Arts
In the tradition of grand romantic orchestral music, the KSO, under the direction of Maestro Kristian Alexander, performs a night of exceptional music.  Being his first successful opera, the Overture to Rienzi, was Wagner's only opera composed in the "grand opera" tradition that featured extravagant ballets and pompous marches. A rare occurrence in concerto repertoire, Brahms highlights the violin and the cello in his "Double" concerto; his last orchestral work written to mend a broken friendship. Rounding out the program is Berlioz' Harold en Italie: a picturesque Italian sojourn in four movements for symphony orchestra and solo viola. Kristian Alexander | conductor Conrad Chow | violinist Andrew Ascenzo | cellistKeith Hamm | violist Michael Berec | host 7:15 p.m.Prélude (pre-concert recital) 7:30 p.m. Pre-concert talk Intermission discussion with Michael Berec, Conrad Chow and Andrew Ascenzo Post-concert live jazz with complimentary glass of Champagne  Wagner, Overture to Rienzi Brahms, Concerto for violin, cello and orchestra, Op. 102 Berlioz, Harold en Italie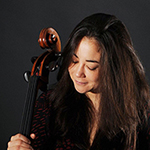 Saturday, February 11, 2017 at 8:00 P.M.
Flato Markham Theatre for the Performing Arts
Music skilfully narrates both happiness and tragedy in a concert surely not to be missed.  The primal nature of love is explored through the lush and evocative Prelude and Liebestod (Love-Death) by Richard Wagner. A cornerstone in the repertoire, cellist Rachel Mercer performs Schumann's posthumously popular Cello Concerto in A minor that was written in a brief optimistic state during the composer's tempestuous life. Symphony No. 10 by Shostakovich, controversially theorized as an allegory of the life and times of Stalin, is a mighty musical portrait of bitter lyricism and dynamic frenzy. Kristian Alexander | conductor Margarete von Vaight | soprano Rachel Mercer | cellist Michael Berec | host 7:15 p.m. Prélude (pre-concert recital) 7:30 p.m. Pre-concert talk Intermission discussion with Michael Berec, Margarete von Vaight and Rachel Mercer Post-concert live jazz with complimentary glass of Champagne Wagner, Tristan and Isolde: Prelude and Liebestod Schumann, Concerto for cello and orchestra, Op. 129 Shostakovich, Symphony No. 10 in E minor, Op. 93
Death and Transfiguration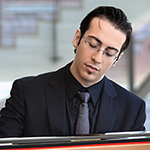 Friday, April 14, 2017 at 8:00 P.M.
Flato Markham Theatre for the Performing Arts
Words cannot describe the emotions that music sets forth in this program.  Tchaikovsky brings Shakespeare's script of seascape and blossoming love to musical life with The Tempest. Pianist Rudin Lengo commands artistry and stamina on stage with Rachmaninov's rhapsodically virtuosic Piano Concerto No. 3 in D minor. The elegiac tale of the death of an artist is poetically manifested through the colourfully wondrous Tod und Verklärung (Death and Transfiguration) by Richard Strauss. Kristian Alexander | conductor Rudin Lengo | pianist Michael Berec | host 7:15 p.m.Prélude (pre-concert recital) 7:30 p.m. Pre-concert talk in the foyer of Markham Theatre Intermission discussion with Michael Berec and Rudin Lengo Tchaikovsky, The Tempest, Fantasy Overture Rachmaninoff, Concerto for piano and orchestra No. 3, Op. 30 Strauss, Tod und Verklärung (Death and Transfiguration)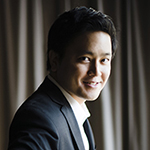 Saturday, May 20, 2017 at 8:00 P.M.
Flato Markham Theatre for the Performing Arts
Join Maestro Kristian Alexander as he leads the KSO through an impassioned journey of musical delight. Brahms' Tragic Overture is a fitting title to a dark and heart-rending score that "weeps", as its composer described. Twenty years is well worth the wait for Brahms to write a second piano concerto; Younggun Kim returns to the KSO to masterfully interpret this extensive and novel work, composed at the height of the composer's career. Commissioned to commemorate Sibelius' 50th birthday, his Symphony No. 5 was revised numerous times after its premiere that resulted in an idiosyncratic work of epic proportions. Kristian Alexander | conductor Younggun Kim | pianist Michael Berec | host 7:15 p.m.Prélude (pre-concert recital) 7:30 p.m. Pre-concert talk in the foyer of Markham Theatre Intermission discussion with Michael Berec and Younggun Kim Post-concert complimentary glass of Champagne  Brahms, Tragische Overture, Op. 81 Brahms, Concerto for piano and orchestra No. 2, Op. 83 Sibelius, Symphony No. 5, Op. 63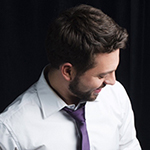 Thursday, June 29, 2017 at 8:00 P.M.
Flato Markham Theatre for the Performing Arts
Written years after the original opera's fruition, Verdi's Overture to La forza del destino is a gripping and illustrative prelude that is recurrently performed autonomously in concert halls. Composed during the turbulent years of the early twentieth century, Prokofiev's output was the most prolific as he penned his wildly dreamy and spirited Concerto No. 1 for Violin and Orchestra. Premiered only days before Tchaikovsky's sudden death, makes his final Symphony No. 6 "Pathétique", a truly desperately mournful yet awe-inspiring requiem. Kristian Alexander | conductor Aaron Schwebel | violinist Michael Berec | host 7:15 p.m.Prélude (pre-concert recital) 7:30 p.m.  Pre-concert talk in the foyer of Markham Theatre Intermission discussion with Michael Berec and Aaron Schwebel Post-concert complimentary glass of Champagne Verdi, Overture to La forza del destino Prokofiev, Concerto for violin and orchestra No. 1, Op. 19 Tchaikovsky, Symphony No. 6, Op. 74 "Pathétique"
Special Concerts and Events
Chinese New Year Celebration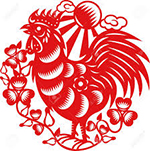 Saturday, January 28, 2017 (TBC)
Markham Civic Centre
Enjoy traditonal Chinese music and celebrate the year of the Rooster.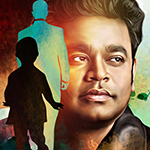 Saturday, February 4, 2017 at 8:00 p.m.
Sony Centre for the Perofmring Arts
Ideal Dreams, the first tribute to A.R. Rahman's twenty five years in the film industry, will take place in Toronto with the renowned composer himself in attendance. For nearly three decades Mr. Rahman has inspired people around the world to not only push the boundaries of what's possible but to redefine them.
Featuring over 100 North American artists the show will include musical theater, dance and vocal performances set in sequences to Mr. Rahman's award-winning compositions. Ideal Dreams will showcase the full range of the gifted composer's ability to transcend genres and weave together tradition with innovation. Experience the artistry that has mesmerized audiences for decades at Ideal Dreams, and in the global city that brings the world together you'll be inspired to discover your own.
Kristian Alexander | conductor
Ralph Francis | leader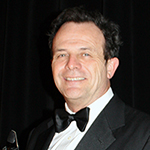 Saturday, June 10, 2017 at 8:00 p.m.
Cornell Recital Hall
3201 Bur Oak Ave., Markham ON L6B 0T2
Markham Contemporary Music Festival
A centrepiece to Markham's 2017 Contemporary Music Festival, the Kindred Spirits Orchestra presents a stimulating concert of twentieth century music. Two works from prominent Danish composer, Carl Nielsen are showcased in this captivating program: Suite for String Orchestra, and Concerto for Clarinet and Orchestra. The former, his opus 1, was written while still studying at the Royal Danish Academy of Music, and alludes to the composer's future style and unique mature voice. The KSO's own principal clarinetist Carmen Gassi tackles the wildly bi-polar Concerto for Clarinet and Orchestra; a piece of music said to depict the soloist for whom it was written. Entirely based on melodies composed from age nine to twelve, British composer Benjamin Britten's Simple Symphony is a crafty reworking of simple piano works into a stunning work for strings. Michael Berec | conductor Carmen Gassi | clarinettist Kristian Alexander | host Nielsen, Concerto for clarinet and orchestra Britten, Simple Symphony Nielsen, Kleine Suite (Little suite)
Tchaikovsky's Symphony No. 6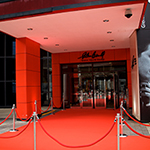 Saturday, June 10, 2017 at 8:00 p.m.
Cornell Recital Hall
3201 Bur Oak Ave., Markham ON L6B 0T2
Markham Contemporary Music Festival
The Kindred Spirits Orchestra returns to the CBC Glenn Gould Studio for a special concert featuring renowned European conductor Maestro Romeo Rimbu and the brilliant Canadian violinist Aaron Schwebel. Written years after the original opera's fruition, Verdi's Overture to La forza del destino is a gripping and illustrative prelude that is recurrently performed autonomously in concert halls. Composed during the turbulent years of the early twentieth century, Prokofiev's output was the most prolific as he penned his wildly dreamy and spirited Concerto No. 1 for Violin and Orchestra. Premiered only days before Tchaikovsky's sudden death, makes his final Symphony No. 6 "Pathétique", a truly desperately mournful yet awe-inspiring requiem. Romeo Rimbu | conductor Aaron Schwebel | violinist Michael Berec | host 7:15 p.m.Prélude (pre-concert recital) 7:30 p.m. Pre-concert talk in the foyer Intermission discussion with Michael Berec and Aaron Schwebel Verdi, Overture to La forza del destino Prokofiev, Concerto for violin and orchestra No. 1, Op. 19 Tchaikovsky, Symphony No. 6, Op. 74 "Pathétique"
Unionville Canada Day Celebration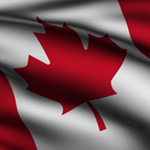 Saturday, July 1, 2017 at 8:00 P.M.
Unionville Millennium Bandstand
Celebrate Canada Day with entertainment by Kindred Spirits Orchestra and prepare for a dazzling display of light, colour, and sound as the sky alights with the magnificent flowers of the fireworks. Kristian Alexander | conductor Michael Berec | host Beethoven, Leonore overture No. 3 Tchaikovsky, The Tempest, Fantasy Overture Brahms, Tragische Overture, Op. 81 Verdi, Overture to La forza del destino Strauss, Radetzki March Brahms, Hungarian Dance No. 1 Tchaikovsky, The year 1812, solemn overture, Op. 49