Beethoven's Symphony No. 9
Opening Night Gala and Silent Auction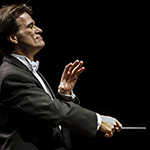 Saturday, October 21, 2017 at 8:00 p.m.
Flato Markham Theatre for the Performing Arts
Join Maestro Kristian Alexander while he leads the Kindred Spirits Orchestra in celebrating the first concert of the season. No other piece is as fitting for an opening night gala concert than Beethoven's ultimate Symphony No. 9: the iconic symphonic masterwork featuring voices that rivetingly conclude the piece with the much celebrated Ode to Joy. Also on the program are two spellbinding and seldom performed works: Beethoven's Overture to the stage-play King Stephen, and the virtuosic Concerto for Contrabass and Orchestra No. 2 by the Italian composer Giovanni Bottesini. Kristian Alexander | conductor Jesse Dietschi | contrabassist Sarah Forestieri | soprano Danielle MacMillan | mezzo-soprano Michael Barrett | tenor John Holland | baritone Toronto Classical Singers Jurgen Petrenko | artistic director Michael Berec | host 7:00 p.m. Silent auction begins in the foyer of Markham Theatre and closes at 9:30 pm 7:15 p.m. Prélude (pre-concert recital) 7:30 p.m. Pre-concert talk Intermission discussion with Michael Berec and Jurgen Petrenko Post-concert live jazz with complimentary glass of Champagne  Beethoven, Overture to King Stephen, Op. 117 Bottesini, Concerto for contrabass and orchestra No. 2 Beethoven, Symphony No. 9 in F, Op. 125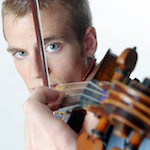 Saturday, December 16, 2017 at 8:00 p.m.
Flato Markham Theatre for the Performing Arts
Stay warm this December as the KSO presents a concert of passionate Russian music filled with pomp, romantic virtuosity and soaring melodies. The program starts off with the fervent Festive Overture by Dmitri Shostakovich: a thrilling work written in a mere three days. The unsanctioned voice of Shostakovich is further explored with his dramatic Violin Concerto No. 1, performed by Canadian violinist Marc Djokic. Closing the night, is the lyrically emotive Symphony No. 2 by the ever-sentimental musical poet, Rachmaninoff. Kristian Alexander | conductor Marc Djokic | violinist Michael Berec | host 7:15 p.m.Prélude (pre-concert recital) 7:30 p.m. Pre-concert talk Intermission discussion with Michael Berec and Marc Djokic Post-concert live jazz with complimentary glass of Champagne  Shostakovich, Festive Overture in A major, Op. 96 Shostakovich, Concerto for violin and orchestra No. 1, Op. 77 Rachmaninoff, Symphony No. 2, Op. 27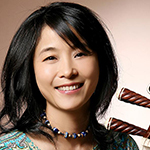 Saturday, February 10, 2018 at 8:00 p.m.
Flato Markham Theatre for the Performing Arts
The beauty of music knows no borders, and unifies listeners in the tuneful sundry of our harmonious world. Award-winning Canadian composer Vincent Ho writes music for the stringed Chinese instrument the pipa, in an original composition performed by the Grammy-nominated Wu Man. The child prodigy Leonid Nediak takes centre stage with the rhythmically stirring Piano Concerto No. 3 by Sergei Prokofiev. In the midst of the First Great War, Danish composer Carl Nielsen penned his "Inextinguishable" Symphony No. 4, a heroic reflection on the nature of humankind. Kristian Alexander | conductor Vincent Ho | composer-in-residence Wu Man | pipa Yi Qin | narrator Leonid Nediak | pianist Michael Berec | host 7:15 p.m.Prélude (pre-concert recital) 7:30 p.m. Pre-concert talk Intermission discussion with Michael Berec, Wu Man and Yi Qin Post-concert live jazz with complimentary glass of Champagne Vincent Ho, Rejuvenation: A Taoist Journey for pipa, narrator and orchestra (narrated in Chinese, with English surtitles) [Commissioned for the 150th Anniversary of the Confederation Canada] Prokofiev, Concerto for piano and orchestra No. 3, Op. 26 Nielsen, Symphony No. 4, Op. 29 "The inextinguishable"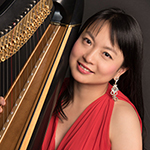 Friday, March 30, 2018 at 8:00 p.m.
Flato Markham Theatre for the Performing Arts
Two ostentatious works for the piano by Hungarian composer Franz Liszt lead the evening's concert featuring prize-winning pianist Ricker Choi. Liszt's demonic dance of death, Totentanz, conjures the Day of Wrath, while his Piano Concerto No. 2 displays theatrical feats of extravagance at the keyboard. Illuminating audiences is harpist Teresa Suen-Campbell, who performs a world premiere by the celebrated Chinese composer Chan Wing-Wah. The beautifully orchestrated Symphony No. 3 "Polish" by Tchaikovsky is sure to please the ears in its unconventional five-movement format. Kristian Alexander | conductor Chan Wing-Wah | composer-in-residence Ricker Choi | pianist Teresa Suen-Campbell | harpist Michael Berec | host 7:15 p.m. Prélude (pre-concert recital) 7:30 p.m. Pre-concert talk in the foyer of Markham Theatre Intermission discussion with Michael Berec, Chan Wing-Wah, Ricker Choi and Teresa Suen-Campbell Liszt, Totentanz, S. 126 Liszt, Concerto for piano and orchestra No. 2, S. 125 Chan Wing-Wah, Concerto for harp and orchestra (World première) Tchaikovsky, Symphony No. 3, Op. 29 "Polish"

Saturday, May 19, 2018 at 8:00 p.m.
Flato Markham Theatre for the Performing Arts
From the most woeful and sinister themes emerge the most moving melodies. Camille Saint-Saëns' energetically haunting Danse Macabre evokes the Devil in music, featuring acclaimed violinist Alexander Gangurean. Pianist Gregory Millar brings prowess to another work by the French master Saint-Saëns: his melodious and artfully composed Piano Concerto No. 4. The bloodbath of "The Year 1905" in Russia's revolutionary past is masterfully illustrated in Shostakovich's fierce and impassioned Symphony No. 11. Kristian Alexander | conductor Alexander Gangurean | violinist Gregory Millar | pianist Michael Berec | host 7:15 p.m.Prélude (pre-concert recital) 7:30 p.m. Pre-concert talk in the foyer of Markham Theatre Intermission discussion with Michael Berec and Gregory Millar. Post-concert complimentary glass of Champagne  Saint-Saëns, Dance Macabre Saint-Saëns, Piano concerto No. 4 in C minor, Op. 44 Shostakovich, Symphony No. 11, Op. 103 "The Year 1905″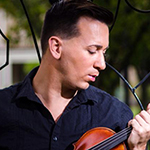 Thursday, June 28, 2018 at 8:00 p.m.
Flato Markham Theatre for the Performing Arts
Maestro Kristian Alexander unites the Kindred Spirits Orchestra in their concluding concert of 2017-2018. Ravel's most celebrated work, Boléro, is a cleverly crafted rising orchestral crescendo through the use of brilliant ever-changing instrumental colours and texture. Intriguingly annotated "Herein is enshrined the soul of….." makes Elgar's Violin Concerto, a truly touching piece where "love and faith meet." Taken from motives from his sinfully immoral opera, The Fiery Angel, Symphony No. 3 by Prokofiev unquestionably rouses our darkest emotions. Kristian Alexander | conductor Andrew Sords | violinist Michael Berec | host 7:15 p.m. Prélude (pre-concert recital) 7:30 p.m.   Pre-concert talk in the foyer of Markham Theatre Intermission discussion with Michael Berec and Andrew Sords Post-concert complimentary glass of Champagne Ravel, Boléro Elgar, Concerto for violin and orchestra, Op. 61 Prokofiev, Symphony No. 3, Op. 44
Special Concerts and Events
Chinese New Year Celebration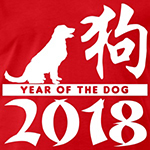 Saturday, February 17, 2018 (TBC)
Markham Civic Centre
Enjoy traditonal Chinese music and celebrate the year of the Dog.
L'Histoire Du Soldat (The Soldier's Tale)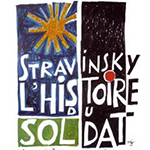 Saturday, June 16, 2018 at 8:00 p.m.
Cornell Recital Hall
3201 Bur Oak Ave., Markham ON L6B 0T2
Markham Contemporary Music Festival
Markham's 2018 Contemporary Music Festival is pleased to present a provocative concert of mesmerizing modern music, dance and drama. A bargain with the devil leads a soldier to a life of hardship and heartache in Stravinsky's L'Histoire du Soldat (The Soldier's Tale).
Kristian Alexander | conductor
Nicolas van Burek | as the Devil
Philippe van de Maele | as the Soldier
Sophie Goulet | as the Narrator
Michael Berec | host
Stravinsky, L'Histoire du soldat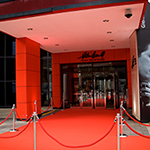 Saturday, June 30, 2018 at 8:00 p.m.
CBC Glenn Gould Studio
250 Front St. West., Toronto ON M5V 3G5
The Kindred Spirits Orchestra returns to the CBC Glenn Gould Studio for a special concert featuring renowned European conductor Maestro Jan Miłosz Zarzycki and the brilliant American violinist Andrew Sords. Ravel's most celebrated work Boléro, is a cleverly crafted rising orchestral crescendo though the use of brilliantly ever-changing instrumental colours and texture. Intriguingly annotated "Herein is enshrined the soul of….." makes Elgar's Violin Concerto a truly touching piece where "love and faith meet." Taken from motives from his sinfully immoral opera The Fiery Angel, Symphony No. 3 by Prokofiev unquestionably rouses our darkest emotions. Jan Miłosz Zarzycki | conductor Andrew Sords | violinist Michael Berec | host 7:15 p.m.Prélude (pre-concert recital) 7:30 p.m. Pre-concert talk in the foyer Intermission discussion with Michael Berec and Andrew Sords Ravel, Boléro Elgar, Concerto for violin and orchestra, Op. 61 Prokofiev, Symphony No. 3, Op. 44
Unionville Canada Day Celebration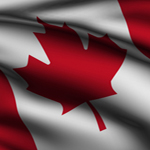 Sunday, July 1, 2018 at 8:00 p.m.
Unionville Millennium Bandstand
Celebrate Canada Day with entertainment by Kindred Spirits Orchestra and prepare for a dazzling display of light, colour, and sound as the sky alights with the magnificent flowers of the fireworks. Michael Berec | conductor Alexander Gangurean | violinist Beethoven, Overture to King Stephen, Op. 117 Strauss, Radetzki March Ravel, Boléro Brahms, Hungarian Dance No. 1 Saint-Saëns, Dance macabre Tchaikovsky, The year 1812, solemn overture, Op. 49