Opening Night Gala and Silent Auction
Saturday, October 20, 2018 at 8:00 p.m.
Flato Markham Theatre for the Performing Arts
Join the Kindred Spirits Orchestra in celebrating the opening concert of the season. Start the evening off in style with an opening night gala followed by music that conveys the deepest of emotions. Influenced by the ostentatious ballrooms of days gone by and the aftermath of First World War Europe, Ravel's La Valse is an enchanting choreographic poem for orchestra. Khachaturian weaves the rhythm and melodies of his Armenian heritage into his fervently dazzling Violin Concerto. Scored for ballet based on Russian fairy tale, The Firebird was the first large-scale work that launched the career of the prominent 20th century composer Igor Stravinsky. Kristian Alexander | conductor Crystal Ye | violinist Michael Berec | host 7:00 p.m. Silent auction begins in the foyer of Markham Theatre and closes at 9:30 pm 7:15 p.m. Prélude (pre-concert recital) 7:30 p.m. Pre-concert talk Intermission discussion with Michael Berec and Jing Ye Post-concert live jazz with complimentary glass of Champagne  Ravel, La Valse Khachaturian, Concerto for violin and orchestra Stravinsky, The Firebird Suite (1945)
Saturday, December 15, 2018 at 8:00 p.m.
Flato Markham Theatre for the Performing Arts
Set to Byron's gothic fiction Manfred, Schumann sketches his most impassioned score of a guilt-ridden protagonist in pursuit of death. Pianist Michael Berkovsky commands invention and endurance on stage with Rachmaninoff's virtuosic showpiece, Rhapsody on a Theme of Paganini. The only one of his symphonies to receive a subtitle, the Symphony No. 4 "Romantic" by the devout Austrian composer Anton Bruckner is an extensive work filled with spirit and sonority. Kristian Alexander | conductor Michael Berkovsky | pianist Michael Berec | host 7:15 p.m.Prélude (pre-concert recital) 7:30 p.m. Pre-concert talk Intermission discussion with Michael Berec and Michael Berkovsky Post-concert live jazz with complimentary glass of Champagne  Schumann, Manfred Overture, Op. 115 Rachmaninoff, Rhapsody on a Theme of Paganini, Op. 43 Bruckner, Symphony No. 4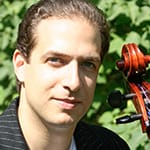 Saturday, February 9, 2019 at 8:00 p.m.
Flato Markham Theatre for the Performing Arts
Under the direction of Maestro Kristian Alexander, the Kindred Spirits Orchestra performs a night of unforgettable evocative music. Ottorino Respighi's imaginative portrait of The Fountains of Rome comes to musical life with his vibrant and stirring orchestrations. Prokofiev masterfully combines the virtuosic solo cello with diverse orchestral textures in his Symphony-Concerto. Rounding out the program is Rachmaninoff's Symphonic Dances: the last work the composer would ever write, he himself inscribing the word "Hallelujah" on the last page of the manuscript. Kristian Alexander | conductor Andrew Ascenzo | violoncellist Michael Berec | host 7:15 p.m.Prélude (pre-concert recital) 7:30 p.m.   Pre-concert talk Intermission discussion with Michael Berec and Andrew Ascenzo Post-concert live jazz with complimentary glass of Champagne   Respighi, Fontana di Roma Prokofiev, Sinfonia Concertante in E-minor, Op. 125 Rachmaninoff, Symphonic Dances, Op. 45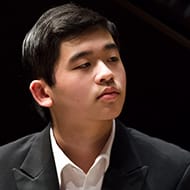 Saturday, March 30, 2019 at 8:00 p.m.
Richmond Hill Centre for the Performing Arts
Music skillfully narrates both character and mood in a concert surely not to be missed.  The tone poem Don Juan by Richard Strauss colourfully describes the journey of a melancholic hero in his life-long quest for love. A staple in the repertoire, pianist J J Jun Li Bui performs Rachmaninoff's fiery and tuneful Piano Concerto No. 1, the very first work in the genre that embraces all the elements of the composer's mature style. Shostakovich brilliantly orchestrates a sense of impending doom in his Symphony No. 6, a dramatic piece completed in the wake of Russia joining the Second World War. Kristian Alexander | conductor J J Jun Li Bui | pianist Michael Berec | host 7:15 p.m.Prélude (pre-concert recital) 7:30 p.m. Pre-concert talk in the foyer of Richmond Hill Centre Intermission discussion with Michael Berec and J J Jun Li Bui This event received support from the Richmond Hill Community and Cultural Grant Program. Strauss, Don Juan Rachmaninoff, Concerto for piano and orchestra No. 1, Op. 1 Shostakovich, Symphony No. 6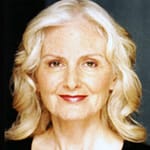 Saturday, May 11, 2019 at 8:00 p.m.
Richmond Hill Centre for the Performing Arts
Join Maestro Kristian Alexander as he leads the KSO through an imaginative journey of musical pomp and passion. Inspired by the little-known works of the 19th century romantic composer Carl Maria von Weber, 20th century composer Paul Hindemith weaves his own voice into the bombastic crowd-pleaser Symphonic Metamorphosis. Once hailed the "Canadian Mozart," composer André Mathieu wrote his long-lost Piano Concerto No. 4 at the youthful age of eighteen: a truly remarkable accomplishment for such an incredibly emotive work, mature beyond his years. Ahead of his time, Prokofiev explores dense and forceful orchestral textures, which the composer described as "iron and steel" in his rarely performed Symphony No. 2. Kristian Alexander | conductor Christina Petrowska-Quilico | pianist Travis Grubisi | host 2:15 p.m.Prélude (pre-concert recital) with Nakwon Choi (KSO Principal Violinist) 2:30 p.m.  Pre-concert talk with Donald Bastian (KSO French Horn player) Intermission discussion with Travis Grubisi and Christina Petrowska-Quilico This event received support from the Richmond Hill Community and Cultural Grant Program. Hindemith, Symphonic Metamorphosis André Mathieu, Concerto for piano and orchestra No. 4 Prokofiev, Symphony No. 2, Op. 40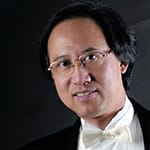 Saturday, June 22, 2019 at 8:00 p.m.
Richmond Hill Centre for the Performing Arts
In an exclusive concert to cap off the season, the Kindred Spirits Orchestra is united with the voices of the Hong Kong Oratorio Society and the Vancouver Oratorio Society. Russian composer Alexander Scriabin's first foray in the world of symphonic writing was ambitious to say the least. His six-movement Symphony No. 1 is a lush and dramatic work, which begins with an atmospheric prelude and concludes with a glorious epilogue. The finale is one of the few compositions Scriabin wrote that highlights the human voice. Featuring soloists and a chorus, the composer himself penned the poetic prose which praises the significance and power of Art: "O wonderful image of the divine,
harmony's pure Art!
 To you we gladly bring
 praise of that rapturous feeling.
 You are life's bright hope,
 you are celebration, you are respite, 
like a gift you bring to the people
 your enchanted visions". Expressly written for this very concert, celebrated Chinese composer Chan Wing-Wah bestows Kindred Spirits Orchestra the honour of the world première of his Symphony No. 9 for soloists, choir and orchestra, a large-scale, two-movement piece set on poetic texts in Chinese and English languages. Kristian Alexander | music director Chan Wing-Wah | conductor Kemuel Wong | conductor Stephanie deCiantis | mezzo-soprano Ryan Downey | tenor HONG KONG ORATORIO SOCIETY VANCOUVER ORATORIO SOCIETY Michael Berec | host 7:15 p.m.Prélude (pre-concert recital) 7:30 p.m. Pre-concert talk in the foyer of Richmond Hill Centre Intermission discussion with Michael Berec and Chan Wing-Wah Copland, Fanfare for the Common Man Scriabin, Symphony No. 1, Op. 26 Chan Wing-Wah, Symphony No. 9 (world première)
Special Concerts and Events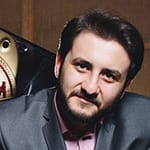 Saturday, December 1, 2018 at 8:00 p.m.
Isabel Bader Theatre
Join the Kindred Spirits orchestra on Great Union Day, December 1 2018, in celebrating the 100th anniversary of the foundation of Romania. In a special concert at Isabel Bader Theatre, Toronto, the orchestra features the music of Romanian composers and musicians. Unquestionably Romania's most famous composer, violinist, conductor and educator, George Enescu, explores rustic melodies and traditional dance motifs in his Romanian Rhapsodies Nos. 1 and 2. Inspired by his study of folk songs during his travels through Transylvania, Béla Bartók penned a suite of six dances: Romanian Folk Dances. À propos for the season, Violinist Alexander Gangurean joins the orchestra for Vivaldi's famous Violin Concerto No. 4 "Winter" and the favourite Romanian encore piece, Hora Staccato by Grigoras Dinicu. The program also highlights Romanian pianist Alexandru Burca who performs Grieg's thrilling Piano Concerto and Nicolae Kirculescu's impassioned Moment Muzical.
Kristian Alexander | conductor
Alexander Gangurean | violinist
Alexandru Burcă | pianist
Chinese New Year Collection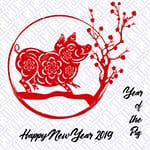 Saturday, February 1, 2019 (TBC)
Markham Civic Centre
Enjoy traditional Chinese music and celebrate the year of the Pig.
Saturday, June 8, 2019 at 8:00 p.m.
Cornell Recital Hall
3201 Bur Oak Ave., Markham ON L6B 0T2
Markham Contemporary Music Festival
A centerpiece to Markham's 2019 Contemporary Music Festival, the Kindred Spirits Orchestra presents a multi-media concert of ground-breaking twentieth century music. One of his last musical works during his younger Post-Romantic musical output, twelve-tone composer Schönberg adheres to classical musical form while pushing the boundaries of harmony and tonality in his Kammersymphonie No. 1. Written in 1979, Schnittke's Concerto for Piano and Strings is founded on stark contrasts: "sunshine" and "storm clouds," in the words of the composer himself. In addition, this concert will also feature an audio-visual presentation about the lives of these two "revolutionary" composers. Kristian Alexander | conductor Antonia deWolfe | pianist Michael Berec | host Schnittke, Concerto for piano and strings Schönberg, Kammersymphonie, Op. 9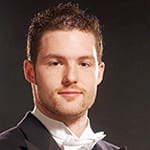 Saturday, June 29, 2019 at 8:00 p.m.
CBC Glenn Gould Studio
250 Front St. West., Toronto ON M5V 3G5
The Kindred Spirits Orchestra returns to the CBC Glenn Gould Studio for a special concert featuring renowned European conductor Maestro Jiří Petrdlík and the internationally renowned Canadian pianist Christina Petrowska-Quilico. Inspired by the little-known works of the 19th century romantic composer Carl Maria von Weber, 20th century composer Paul Hindemith weaves his own voice into the bombastic crowd-pleaser Symphonic Metamorphosis. Once hailed the "Canadian Mozart," composer André Mathieu wrote his long-lost Piano Concerto No. 4 at the youthful age of eighteen: a truly remarkable accomplishment for such an incredibly emotive work, mature beyond his years. Ahead of his time, Prokofiev explores dense and forceful orchestral textures, which the composer described as "iron and steel" in his rarely performed Symphony No. 2. Jiří Petrdlík | conductor Christina Petrowska-Quilico | pianist Michael Berec | host 7:15 p.m. Prélude (pre-concert recital) 7:30 p.m. Pre-concert talk in the foyer Intermission discussion with Michael Berec and Christina Petrowska-Quilico Hindemith, Symphonic Metamorphosis André Mathieu, Concerto for piano and orchestra No. 4 Prokofiev, Symphony No. 2, Op. 40
Unionville Canada Day Celebration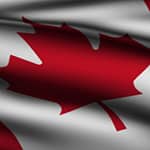 Monday, July 1, 2019 at 8:00 p.m.
Unionville Millennium Bandstand
Celebrate Canada Day with entertainment by Kindred Spirits Orchestra and prepare for a dazzling display of light, colour, and sound.
Strauss, Radetzki Marsch
Brahms, Hungarian Dance
Shostakovich, Waltz no. 2 (from Jazz Suite No. 2)
A.L. Weber, The Phantom of the Opera (selections)
Cl.-M. Schonberg, Miss Saigon
Cl.-M. Schonberg, Les Miserables (selections)
J. Mercer, Moon River (from "Breakfast at Tiffany's")
J. Barry, Somewhere in Time
J. de Meij, The Lord of the Rings (excerpts)
J. Williams, Star Wars (excerpts)
Michael Berec | conductor