May 21, 2022 at 8 p.m. (EST)
Richmond Hill Centre 
10268 Yonge St, Richmond Hill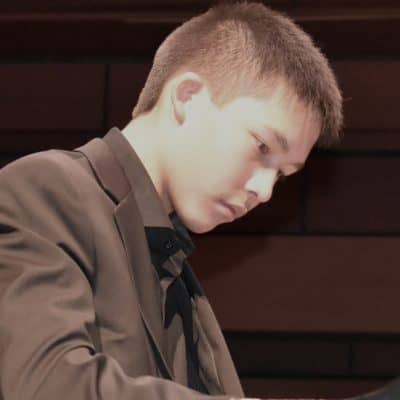 Inspired by the sixteenth century fresco by Raphael, Hindemith paints his own endearing musical picture depicting the myth of Amor and Psyché. Canadian pianist Leonid Nediak takes centre stage with Rachmaninoff's colourful and jazz-flavoured Concerto for Piano and Orchestra No. 4. Written during the years of postwar Stalinist Russia, Prokofiev's Symphony No. 6 is a tragically ominous reflection of society and the composer's own inner turmoil.
Kristian Alexander | conductor
Leonid Nediak | pianist
Michael Berec | host
Intermission discussion and Q&A with Leonid Nediak and Michael Berec.
This concert is part of KSO Flex so you can choose an available option: attend in-person, watch via live-streaming or watch via a recording. 
Leonid Nediak made his debut as a solo pianist with the Montreal Symphony Orchestra in 2010. Since then, he has been a soloist with the Toronto Symphony Orchestra, the Kindred Spirits Orchestra, the Quebec Symphony Orchestra, McGill Chamber Orchestra, the Kingston Symphony Orchestra, the Cleveland Contemporary Youth Orchestra and the Canton Symphony Orchestra. He has also performed in many cities across North America and Europe, and in prestigious concert venues including Koerner Hall and Roy Thomson Hall in Toronto, and the Maison Symphonique in Montreal. In 2019, Nediak gave a solo recital at the prestigious Bader and Overton Virtuosi Festival. In 2018, he performed at the opening ceremony of the Cleveland International Piano Competition for Young Artists. In 2016, he was featured by the Glenn Gould Foundation for his performance before the Lieutenant Governor of Ontario.
Nediak received the Special Prize at the 2019 International Russian Music Piano Competition and was subsequently invited to the International Tchaikovsky Competition for Young Artists. In 2015, Nediak received the Audience Prize and a second place at the Cleveland International Piano Competition for Young Artists. In 2015, the CBC Music selected Nediak as the youngest of the "30 Hot Canadian Classical Musicians under 30". In 2013 and 2014, he also received the Grand Prize of the Canadian Music Competitions.
Nediak has written numerous compositions for solo piano, as well as a piano trio, and a string quartet. He has won multiple prizes in composition competitions, including the 2019 Young Composer Award of the Society of Composers, Authors and Music Publishers of Canada (SOCAN), the first prize at the 2014 International Hal Leonard Carol Klose Composition Competition, and the Grand Prize in all age categories of the 2016 Canadian National Composition Competition.
During the 2020-2022 global pandemic, Nediak collaborated with poet Meg Freer, pairing her poetry with Brahms' music in series of online video recording. He also collaborated with Cleveland artist Mel Grunau featuring his paintings in audiovisual series of performances. Nediak also experimented with multitrack video production technology and recorded his own arrangement for 6 pianos of Rachmaninoff's Concerto for Piano and Orchestra No. 4.
Nediak has started playing the piano at the age of four. He was awarded the Taylor Prize and a full-scholarship at the Phil and Eli Taylor Performance Academy of the Royal Conservatory of Music. He studied with Marina Mdivani from 2018 to 2021 and continues his education at the University of Toronto.
This season we are introducing KSO Flex. It offers you up to 3 ways to view our concerts. We want to make sure that you can enjoy our concerts the way you prefer.
Plus, you can switch your initial viewing option to another available option at least 24 hours prior to the concert: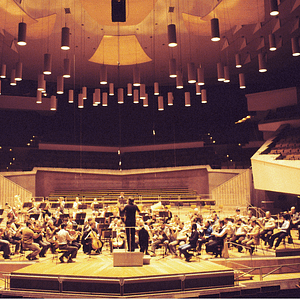 In-Person
There is nothing better than hearing the fabulous acoustics of the concert hall and feeling the performance energy in person.
This is the best way to enjoy our concerts.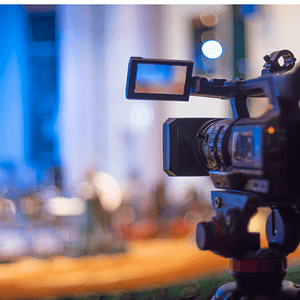 Live-Streaming
Can't be there in person? A live-streaming of the concert is the next best thing.
You can enjoy our concerts anywhere you like.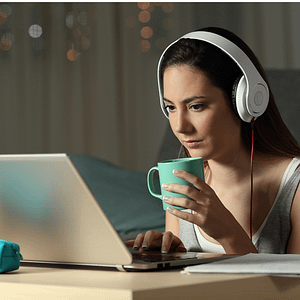 Recording
We understand that life is busy. You can watch a recording of the concert at a more convenient time, anywhere you like.
About the 2021 | 2022 Season
The concert halls are responsible for adhering to public health requirements.  As regulations may change from time to time, please check the concert halls' websites.
About the KSO Subscriptions
Yes, you can exchange your concert subscription choices up to 24 hours prior to the concert to another available option.
If you cannot make it to a particular concert, you can donate your ticket back to the KSO for an income tax donation receipt.