2022 | 2023 Concert Season
Welcome to the Kindred Spirits Orchestra 2022-2023 Concert season! Under the direction of Maestro Kristian Alexander, the Kindred Spirits Orchestra is thrilled to present a 9-concert series in the cities of Markham, Richmond Hill and Toronto. Our opening night gala will be on October 22, 2022 at the Flato Markham Theatre, where we will also perform in December 2022 and February 2023. Then, in March, May and June 2023, we will reconnect with our beloved audience at the Richmond Hill Centre for the Performing Arts. In April 2023, we will co-present the 12th annual Markham Contemporary Music Festival at COrnell Recital Hall, in June 2023, we will conclude our season with a concert at the CBC Glenn Gould Studio, and in July 2023 with a Canada Day celebration at the Unionville Millennium Theatre.
Highlights of the season include Stravinsky's "Petrushka", Shostakovich's Symphony No. 4, Hindemith's Symphony "Mathis der Mahler", Bruckner's Symphony No. 2, Prokofiev's Symphony No. 7, Grieg's Symphony in c minor, and Honegger's Symphony No. 2.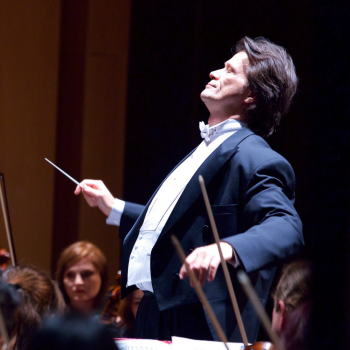 We are excited to welcome the return of National Arts Centre Principal Cellist Rachel Mercer in Lalo's Concerto for Cello and Orchestra, acclaimed pianist Michael Berkovsky in Tchaikovsky's Second Piano Concerto, emerging violinist Emmanuelle Sievers in Stravinsky's Violin Concerto, and celebrated violinist Jing Ye in the "Butterfly Lovers" Violin Concerto by He Zhanhao and Chen Gang. Renowned pianist Alexander Panizza will make his début with the KSO in Strauss's "Burlesque" and American violinist Andrew Sords will present Bruch's "Scottish Fantasy". Markham Contemporary Music Festival will feature pianist Antonia de Wolfe in works by Hindemith and Górecki and Chinese conductor Xiao Ming in masterpieces by Prokofiev.

Inside the 2022 | 2023 Concert Season

Strauss Jr., Die Fledermaus overture
Lalo, Concerto for cello and orchestra
Grieg, Symphony in C minor


Honegger, Pacific 231
He Zhanhao & Chen Change, The Butterfly Lovers Concerto for violin and orchestra
Stravinsky, Petrushka (1911)
Honegger, Rugby
Stravinsky, Concerto for violin and orchestra
Shostakovich, Symphony No. 4 in C minor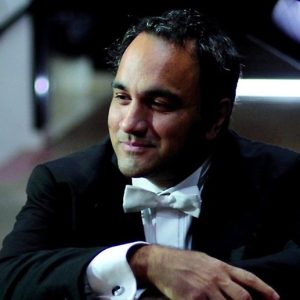 Matthias the Painter
March 11, 2023
Richmond Hill Centre
Stravinsky, Fireworks
R. Strauss, Burlesque for piano and orchestra
Hindemith, Mathis der Mahler


Górecki, Concerto for harpsichord and orchestra
Hindemith, Theme and Variations "The Four Temperaments" for piano and strings
Honegger, Symphony No. 2
Rimsky-Korsakov, Capriccio Espagnol
Tchaikovsky, Piano concerto No. 2
Bruckner, Symphony No. 2
Prokofiev, Russian Overture
Bruch, Scottish Fantasy for violin and orchestra
Prokofiev, Symphony No. 7
Prokofiev, Russian Overture
Bruch, Scottish Fantasy for violin and orchestra
Prokofiev, Symphony No. 7
Light Classics, Broadway and beyond


Enjoy These Subscriber's Benefits
"Wonderful concert...just as good as the Toronto Symphony, so close to home and reasonably priced for the whole family."
"This was a really great concert…, the orchestra sounded fantastic!!! And the choice of music was excellent."

"I went with friends and the performance was outstanding, we greatly enjoyed it. I will go to see them again!"
About the 2022 | 2023 Season
The concert halls are responsible for adhering to public health requirements.  As regulations may change from time to time, please check the concert halls' websites.
About the KSO Subscriptions
Yes, you can exchange your concert subscription choices at any time up to 24 hours prior to the concert to another available option.
If you cannot make it to a particular concert, you can donate your ticket back to the KSO for an income tax donation receipt.